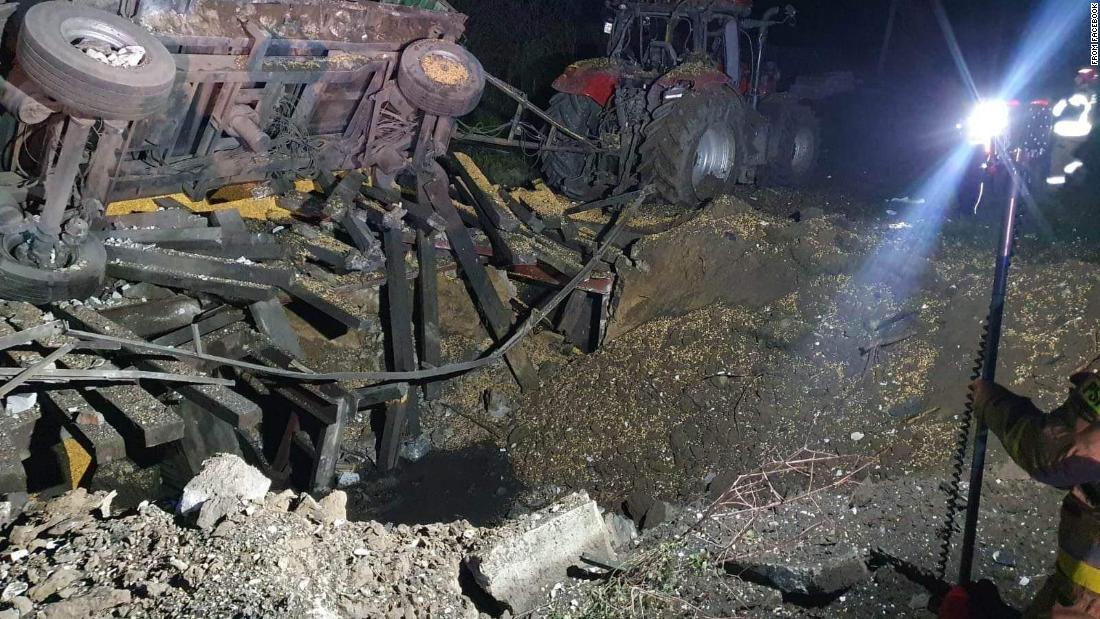 Poland's NATO ambassador said the "ultimate responsibility rests with Russia" after a deadly missile landed in Polish territory on Tuesday, killing two people.
Speaking to CNN, Ambassador Tomasz Szatkowski said the incident would not have happened if Russia had not attacked Ukraine and participated in war crimes by attacking civilian infrastructure.
"The final responsibility lies with Russia," Szatkowski said.
Asked how Poles felt after the incident, Szatkowski said that "a certain level of concern is understandable", adding that the authorities are doing a lot to reassure the population.
Later Wednesday, Russia's Ambassador to the UN Vasily Nebenzya denied those claims.
"We have long ceased to be surprised by your attempts, under all circumstances, to blame Russia for everything, despite all the facts and common sense," Nebenzya said during the UN Security Council meeting in New York.
"Despite clear evidence of Ukrainian-Polish provocation, today many representatives of western countries have stated that even if the missiles were launched by Ukraine, Russia is still responsible for the destruction of critical infrastructure," added Nebenzya.
A little more context: Poland and NATO leaders said the missile was likely fired by Ukrainian forces defending their country from a barrage of Russian attacks and that the incident appeared to be an accident.
Poland's investigation into the incident is ongoing.
This is the first time a NATO country has been directly hit during the conflict. NATO chief Jens Stoltenberg also said Russia bears "ultimate responsibility" for the incident "as it continues its illegal war against Ukraine."