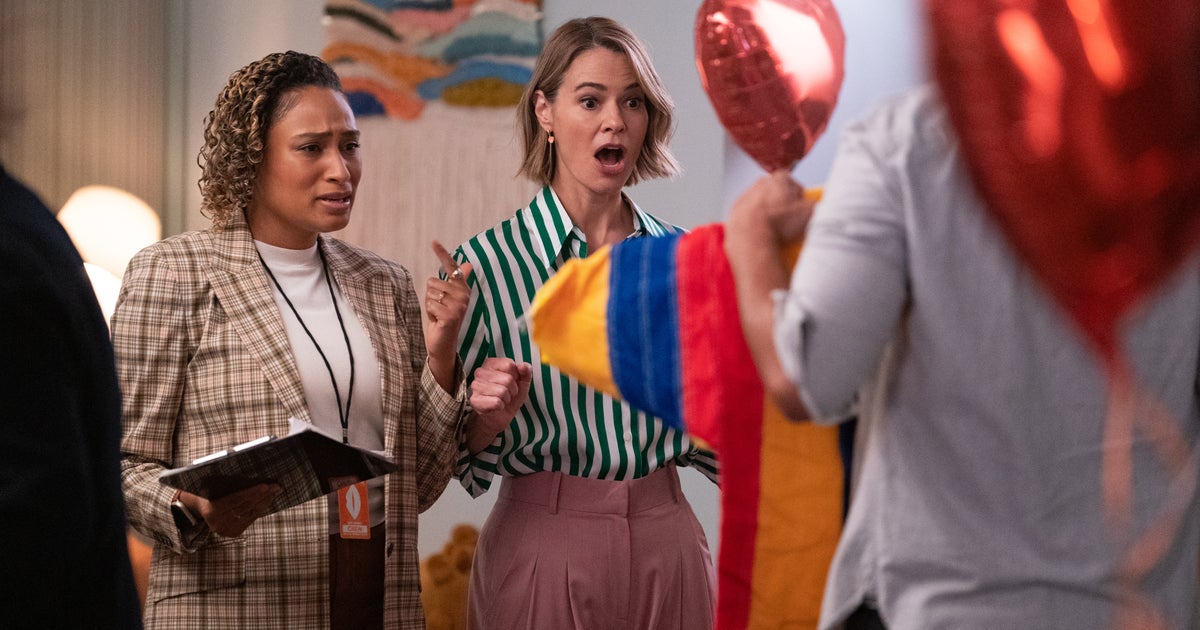 There is often a bitterness implied when a person calls someone "Boomer." It's immediately taken as an insult; a rejection of their experience or overall view. While this is prevalent on social media, we're also seeing it on shows like the reboot of Saved by the Bell and Netflix's Blockbuster, a sitcom that makes mocking people over 30 her whole personality.
When Showtime announced a return to the world of "The L Word" a few years ago, its seminal drama was centered on lesbians in Los Angeles in the mid to late 2000s, and reuniting its OG cast with a young new cast there was plenty needed to worry.
For one, the original series, progressive as it remains in many ways, is very white. It also has an antiquated portrayal of a transgender character. The potential for the writers to get the younger characters in The L Word: Generation Q to make scathing remarks about their older peers or turn them into some aloof quacks (like "And just like that…" did) was very, very high.
But The L Word: Generation Q, directed by showrunner Marja-Lewis Ryan, has never done anything like it. It also has a more complete portrayal of queerness.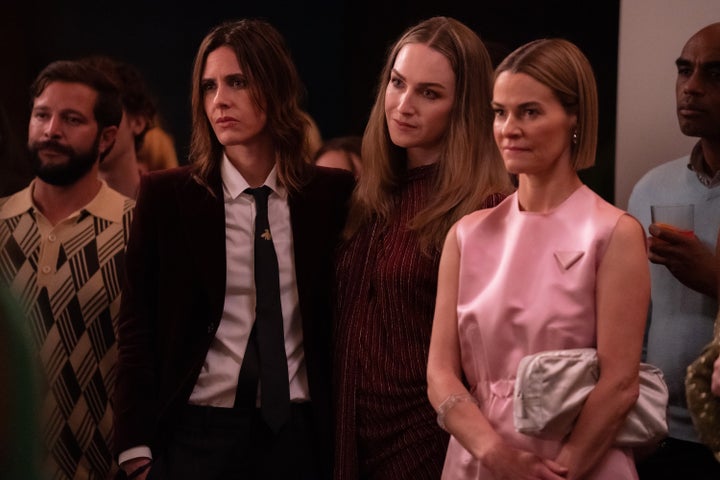 Now entering its third beautifully structured season on Sunday, it gives its original characters – played by Jennifer Beals, Kate Moennig, Leisha Hailey and Laurel Holloman – the grace to still be flawed and deeply human, acknowledging their shortcomings and open to new things to be.
And refreshingly, they have candid conversations and friendships with the millennial cohort, including those of Rosanny Zayas, Arienne Mandi, Jacqueline Toboni, and Leo Sheng. They even exchange advice; a simple, everyday thing you'd expect in real life that's almost entirely absent on TV.
The second season is one of the best examples of this. Finley (Toboni), a fun-loving young barmaid struggling with alcohol abuse, and her partner Sophie (Zayas) helps her coordinate an outreach. Sophie brings together everyone who loves Finley, including Shane (Moennig), Alice (Hailey), and Micah (Sheng).
It's not just the fact that this gathering represents a spectrum of generations coming together for a common cause. It's also a difficult, heartfelt, and serious conversation that encompasses diverse voices, perspectives, and personalities.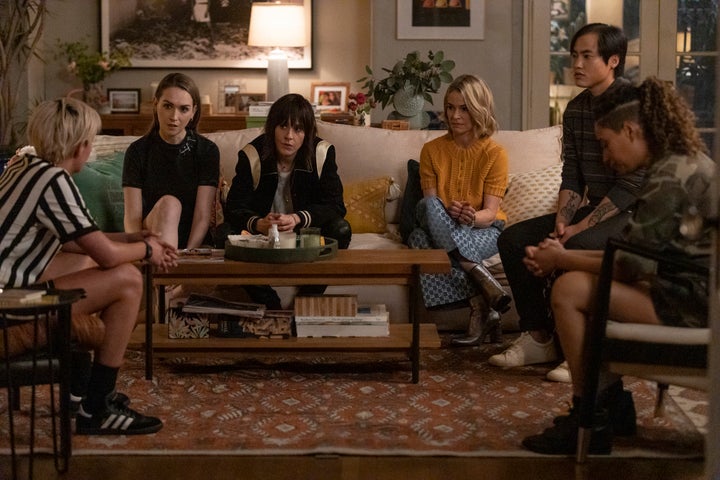 These characters don't always agree and they all make mistakes, but there is a respect between them that makes it easier for them to live together and fight for one another.
The third season of Generation Q, even with only the first four episodes released to the press, has the same effect. We see it in both the personal and professional friendship between Sophie and Alice, talk show buddies who lean on each other when they need it most.
Like when Alice asks Sophie for advice on getting back into the dating world after cutting ties with her on-again, off-again, former partner Nat (Stephanie Allynne) and opening the door for one very intriguing romantic possibility with a certain Chasing Amy star.
Or when Finley, fresh out of rehab and anxious to make amends, sits down for a chat with Carrie (Rosie O'Donnell), Tina's (Holloway) ex, who has recently had a drinking relapse.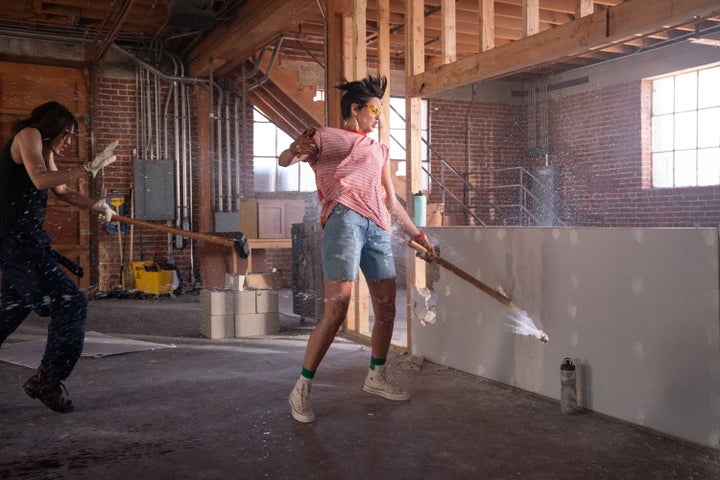 In a moment of much-needed relief, Finley also has a pretty incredible water fight with bar owner Shane, who is in many ways her older and equally messy counterpart while the two To attempt to help Shane's partner Tess (Jamie Clayton) start a new business. (This scene is very funny and wild until Tess justifiably shows up pissed).
There are partners again too, a noticeably less Type-A Bette (Beals) and Tina grappling with the reality that her daughter Angie (Jordan Hull) is all grown up and in college – and dishing out her own Gen Z relationship advice , in which Here mothers find value in a sweet moment.
Even before that, Shane, who can't seem to help but mess up even their healthiest romantic relationships, happily sits down and helps Angie unpack some of Angie's relationship issues.
As complicated as these unions get at times, it reflects a necessary reciprocity. And it's so ingrained in the DNA of this continuing series that you don't even think to step back to truly admire it. It's just there.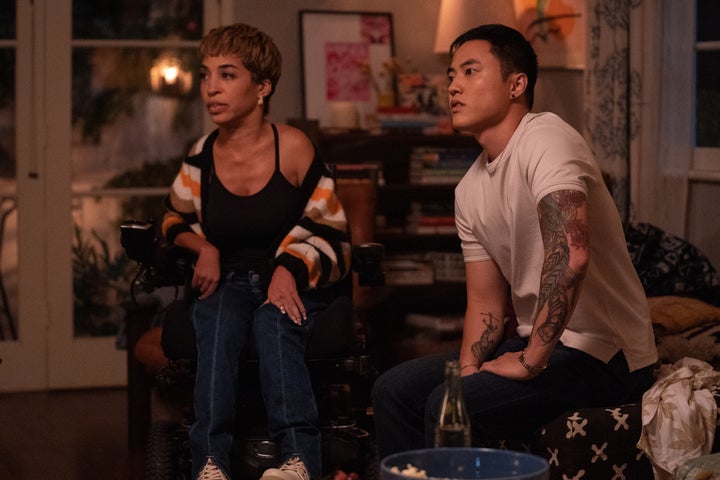 But that's not all "Generation Q" has to offer, although it's certainly one of its virtues. Even with its extra-large cast of characters, none of them feel left out. In keeping with the essence of the original series, they all search for love, a semblance of life, and professional gratification in remarkably different and significant ways.
Micah and his girlfriend Maribel (Jillian Mercado) have an honest – and necessary – conversation about whether they can and should move forward with having a baby after Maribel did it to him (and quite frankly, the audience) last season.
Meanwhile, Hella's type-A PR manager Dani (Mandi), Bette's apparent counterpart who she also works with, attempts a fragile relationship with real estate agent Gigi (Sepideh Moafi) that takes a very unexpected turn.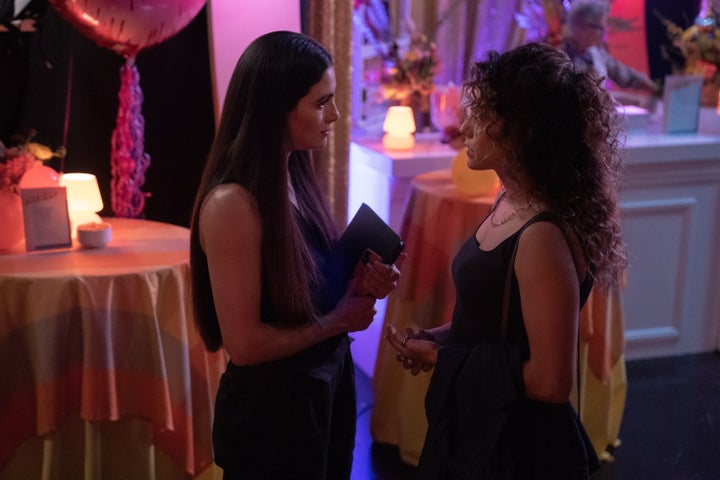 While it makes some sense for these characters to be fused together in a show that unabashedly focuses on the lives of queer people in the City of Angels, it's still exciting to see people across generations actually having conversations with each other and not lead to each other.
And watching these characters – including one from the OG series this season – smash things up when one messes up and hurts another's feelings. It is the humanity and vulnerability of both parties that grounds these moments because they are not laced with malice.
These are characters who, yes, occasionally stealing one another's romantic partners (I may never get over the fact that Finley broke up Dani and Sophie) and crush their hearts or get on each other's nerves for not doing what they really do should do or say. But one of the things The L Word: Generation Q gets right is showing their intent. And with it her heart.