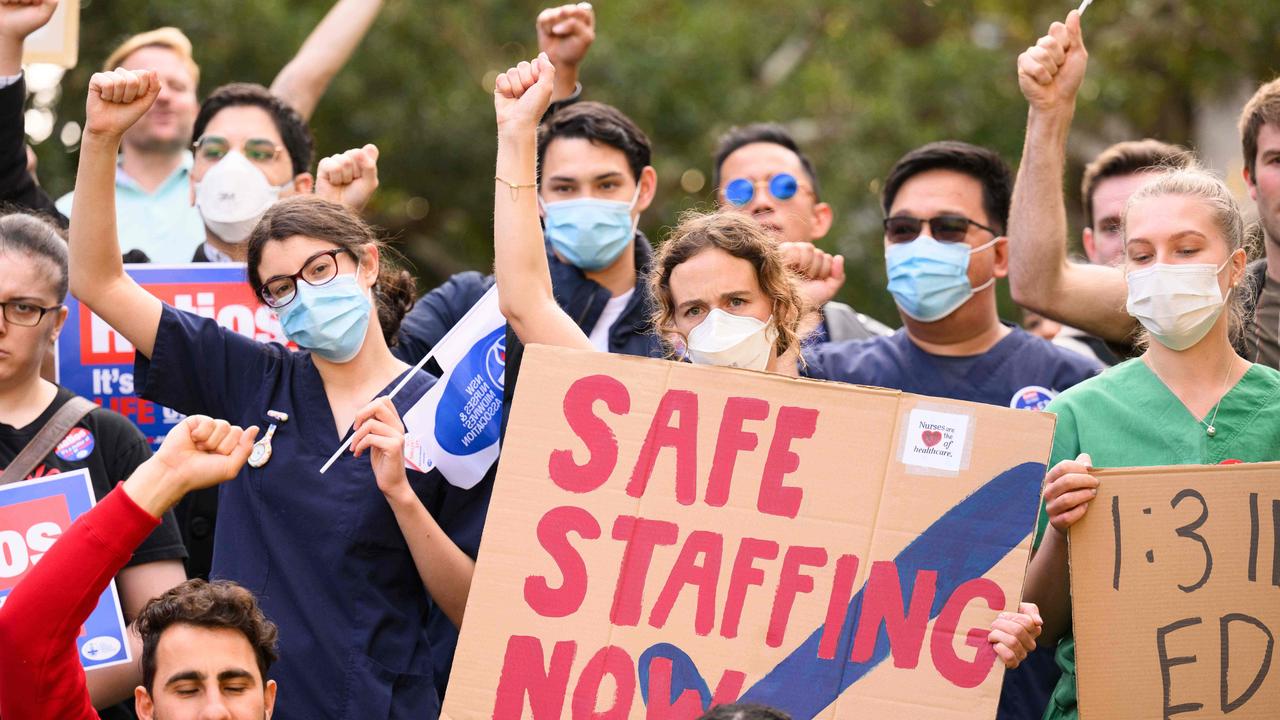 Nurses and midwives will take to the streets in a 24-hour strike against a wage cap and staff conditions.
Members of the NSW Nurses and Midwives' Association (NSWNMA) will leave the morning shift at 7am on Wednesday after repeatedly calling for safe staffing, better working conditions and fair pay.
It is the fourth time in 12 months that the union has gone on strike after two years of hard work due to the Covid-19 pandemic.
"Since our first nationwide strike on February 15, nurses and midwives have done everything possible to put patient care ahead of their own basic needs," said NSWNMA Secretary General Shaye Candish.
"Shift after shift, they went on, weighed down by staff shortages and constant demands for overtime."
Nurses and midwives will take part in public rallies taking place across the state from Sydney to Albury and Broken Hill to Tweed Heads.
The union is asking the state government to remove the wage cap for public health workers.
"The evidence is clear that wage caps are affecting public sector workers' livelihoods and retirement savings and it is time to end them," Ms Candish said.
All life support services will be maintained in public hospitals and health services during the strike.
"Our members are angry and upset knowing that so many colleagues with years of clinical experience are working interstate or are choosing to leave the profession," said Michael Whaites, assistant secretary general of the NSWNMA.
"Nurses and midwives have weathered a chaotic and destructive pandemic for three years, but they have been overworked and undervalued by this government for much longer."
The NSWNMA will continue to meet with the NSW Government to discuss members' calls for safer staffing and improved working conditions.
Originally posted as Nurses and midwives strike for the fourth time demanding better pay and working conditions