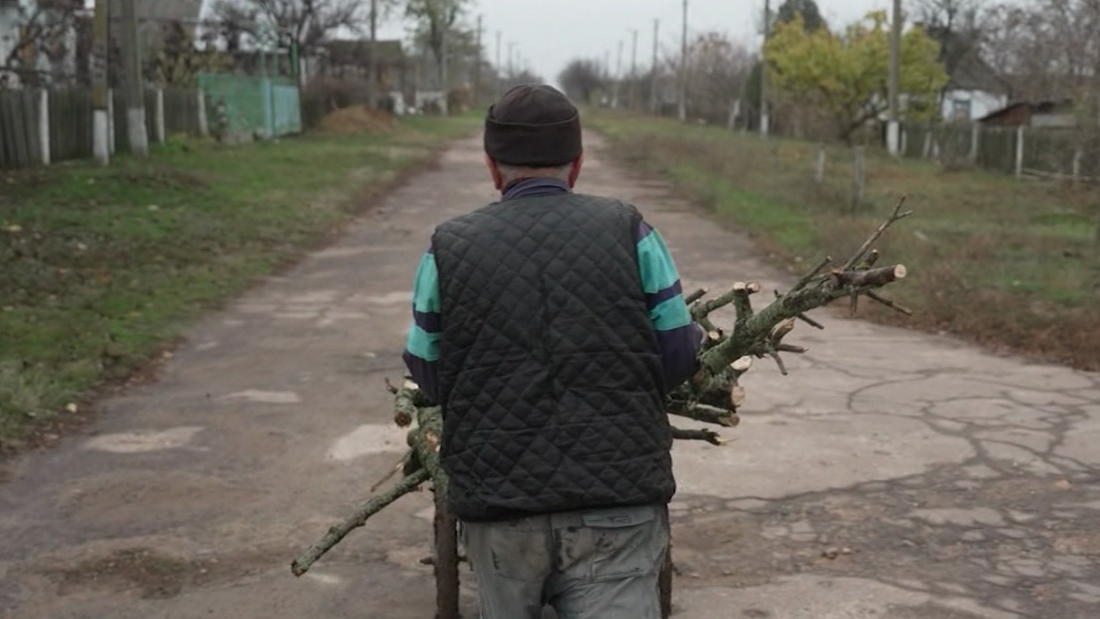 Ukraine's prosecutors have launched an investigation after a video surfaced on social media which Moscow says shows Russian soldiers being killed after they surrendered to Ukrainian forces last weekend.
Ukraine's Human Rights Commissioner Dmytro Lubinets has claimed the Russians staged a surrender and opened fire first, adding that "returning fire is not a war crime".
The video – which was geolocated by CNN – was shot on the outskirts of the village of Makiivka, located in the eastern Luhansk region about 40 kilometers (about 25 miles) northeast of Lyman, but the precise details of what happened remained not clear .
In a statement Tuesday, Ukraine's Prosecutor General's Office said the Lugansk Regional Prosecutor's Office will investigate "infidelities" — acts aimed at gaining the enemy's trust in order to gain a military advantage — committed by Russian forces during their surrender were what is prohibited under international human law.
"According to the results of media monitoring, it became known that in the village of Makiivka, Luhansk region, Russian soldiers, imitating surrender to Ukrainian armed forces, opened fire on Ukrainian defenders. Such actions are prohibited by international humanitarian law," the statement said.
During the pre-trial investigation, measures will be taken to establish all the circumstances of this event and to make a legal assessment of all its participants, it added.
Kremlin spokesman Dmitry Peskov told journalists on Monday that Russia would "do everything possible" to search for those responsible, adding that they must be "punished".
Commenting on the incident on Sunday, Ukraine's Parliament Human Rights Commissioner Dmytro Lubinets claimed the Russians staged a surrender and opened fire first, adding that "returning fire is not a war crime".
What the video seems to show: The edited video is said to show captured Russian soldiers in an act of surrender, with several men lying on the ground with their hands over their heads. More soldiers come out of a building one by one and lie down next to them in the yard.
A voice is heard, apparently directing the surrender: "Come out, one by one. Which one of you is the officer? Did everyone come out? Come out!"
After about 10 men are on the ground, another soldier emerges from the same building and appears to open fire towards the Ukrainian soldiers who are conducting the surrender.
A short shot can be heard before the video clip ends abruptly.
A second clip, later filmed by a drone over the same location, shows the bodies of what appear to be the same Russian soldiers in the yard, mostly just a few yards from where they lay in the first clip.
CNN was unable to verify exactly what happened in the first video clip, and it's unclear exactly what happened in the time that elapsed between the first clip and the drone footage being filmed.
CNN's Olga Voitovych and Radina Gigova contributed to this post.