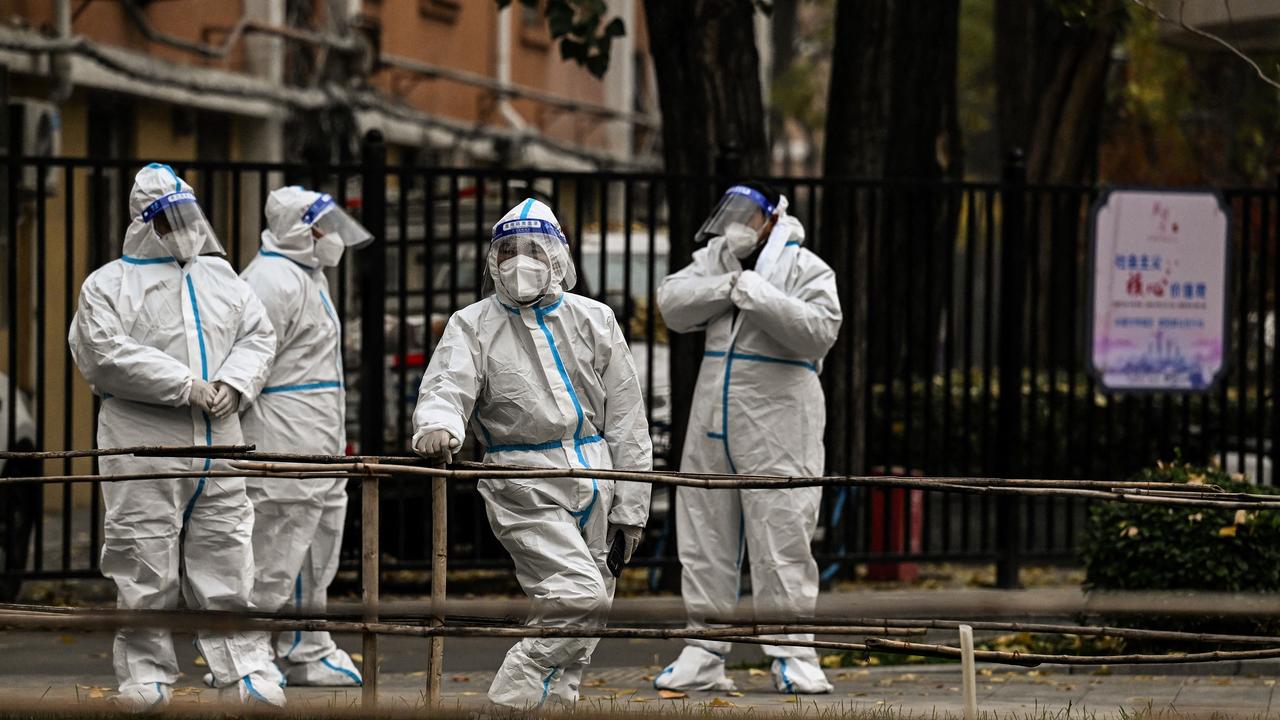 China has reportedly ordered Beijing into another lockdown in response to a significant spike in Covid-19 cases.
Schools, restaurants, gyms, beauty salons and other establishments have been closed this week, the state-run CGTN network says.
Starting today, residents of the nation's capital must present a 48-hour negative PCR test to gain access to public buildings.
Beijing, along with several other cities, pledged to ease strict lockdown restrictions earlier this month.
Almost three years into the pandemic, however, Covid cases in China are at an all-time high.
A total of 31,527 cases were registered in China on Wednesday – the highest number of the pandemic. The previous high was 28,000 in April.
Several other cities, including Shanghai, Guangzhou and Chongqing, have tightened Covid restrictions as cases rose.
Deaths from Covid remain low in China, but the validity of official figures released by Beijing have been questioned.
China's zero-Covid policy may have saved lives, but it's hurting the local economy.
"In Beijing, one shop after another is closed. Authorities won't use the word, but this city is essentially on lockdown," said Sky News analyst Helen-Ann Smith.
It came after China placed six million people in lockdown in a city where violent protests broke out at an iPhone factory over Covid isolation policies and working conditions.
Hundreds of workers took to the streets around the massive iPhone factory in Zhengzhou on Wednesday and confronted personnel dressed in hazardous materials with batons in a rare display of public anger in China.
Following the unrest, Zhengzhou authorities ordered mass testing and an effective lockdown of several districts in the central Chinese city starting Friday.
City center residents will not be able to leave the area unless they have a negative Covid test and permission from local authorities, and are being advised to leave their homes "unless necessary".
The restrictions will affect more than six million people but will not apply to the iPhone factory, where workers have been under Covid restrictions for weeks.
A worker told AFP the protests began over a dispute over promised bonuses at Taiwanese tech giant Foxconn's factory.
Many workers are also outraged by "chaotic" living conditions, said the worker, who wished to remain anonymous.
Foxconn apologized Thursday, blaming a "technical error" in its payment systems for the pay woes and saying it "fully understands" employees' concerns.
"The company will also do its best to actively resolve employees' concerns and legitimate demands," it said.
Apple told AFP that it has representatives on site at the factory and is "reviewing the situation and working closely with Foxconn to ensure their employees' concerns are addressed."
The Zhengzhou curbs are part of China's national zero-tolerance approach to Covid, which includes attritional lockdowns, travel restrictions and mass testing.
— with AFP
Originally released as Beijing was once again sent into 'lockdown' following a spike in Covid cases