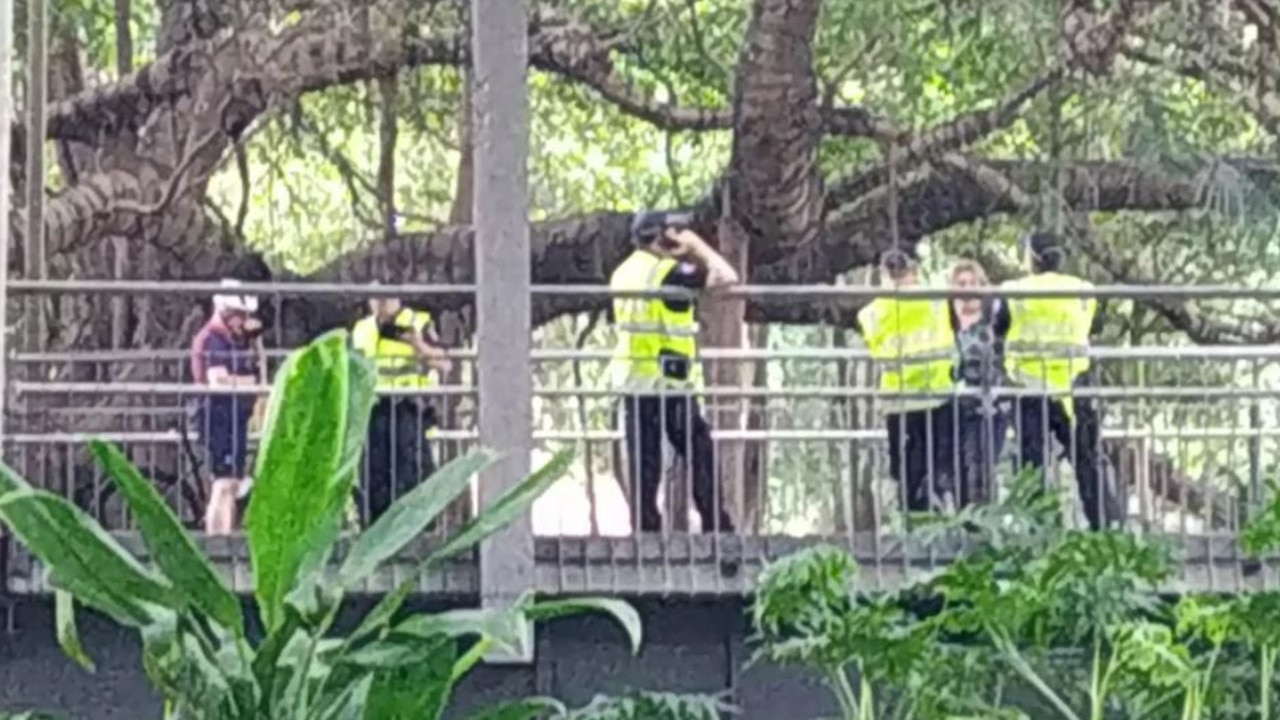 A picture of an e-bike rider being fined by four police officers has sparked debate over whether Australia has become a nanny state.
The cyclist was stopped by four police officers as they drove over a footbridge in Brisbane.
A new law in Queensland requires e-scooter and e-bike users to stay below 12mph on sidewalks.
Those violating the rule introduced this month can be fined up to $575 for speeding, with the fine increasing to up to $1,078 if police deem it dangerous.
Commentators were divided on police action.
"Typical nanny state, money-hungry thug," wrote one person.
"Exactly what we need. Four police officers on a bridge protecting civilians from scooter riders," said another.
But others said they are glad police are cracking down on e-scooter riders.
"Fantastic! I've missed getting hit twice by the skin on my teeth this year alone," said one.
While another person said: "Good. Slower. These things are dangerous."
The new Queensland law, introduced on November 1, also states that e-scooters and e-bikes can be used on road bike lanes where the speed limit is below 50km/h or where they are separated from the road.
Drivers must obey the Highway Code, wear a helmet and have a bell attached when on the road
Originally released when police saw them fine e-bike riders days after the new law was introduced