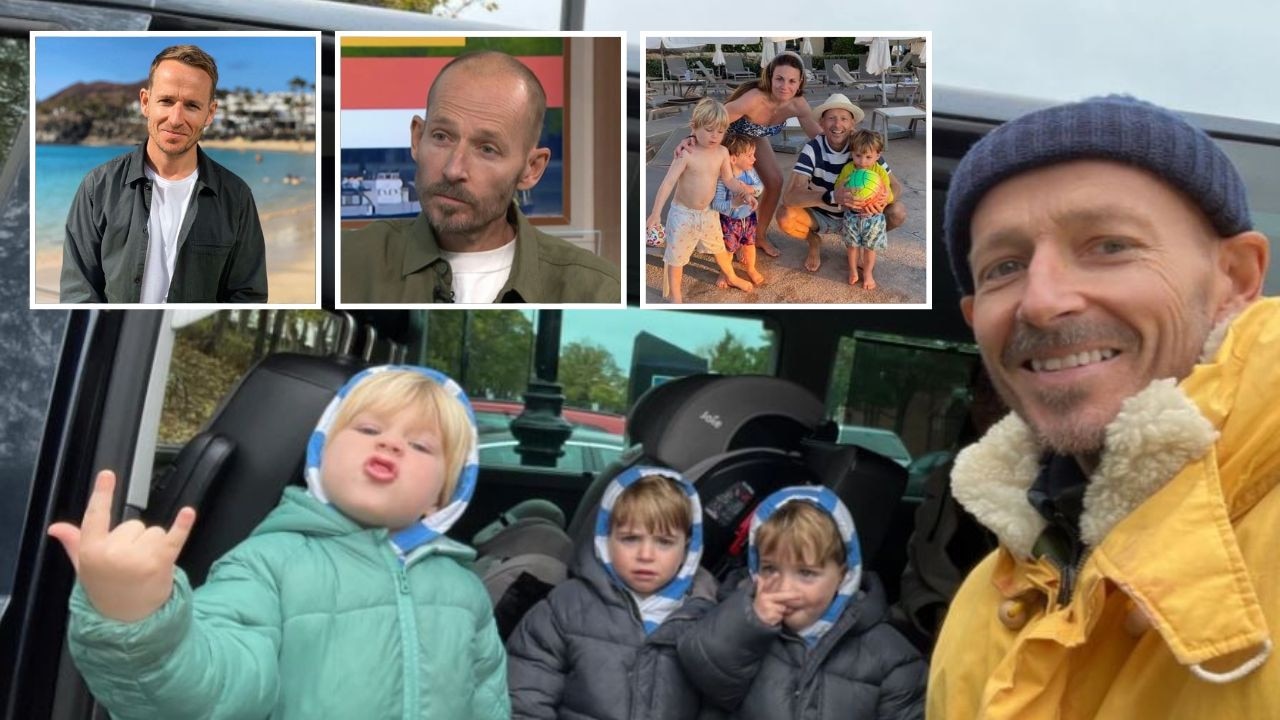 A British TV presenter has left viewers "heartbroken" as he addressed his terminal cancer diagnosis.
Jonnie Irwin, 49, spoke in devastating detail about what his impending death means for his wife and three children.
Irwin has been diagnosed with lung cancer and admits that when he dies, someone else will likely be raising his children.
"Every time something really nice happens to them, this thing knocks on my door and says, 'Don't be too happy because you won't be around much longer,'" he told The Sun.
"Then I guess they won't remember me, they really don't.
"They are too young and if I die this year there is no chance they will have memories.
"And someone else will probably raise her. I did the hard yards with them and someone else will get the easy part.
Irwin is focused on "making memories" with his wife Jessica and their brood after being told he has just six months to live following a diagnosis in 2020.
He admits he feels "no need" to tell his children Rex, aged three, and twins Cormac and Rafa, both two, about his tragic diagnosis.
"We only recently started thinking about when to tell them," he said.
"But because they're so young right now, I'm me – albeit a thinner version.
"I don't think there's a need to tell them. I think it would be a lot for them to find their way around.
"For now, let the good times roll on for as long as possible," Irwin added.
Irwin recently revealed to The Sun that he has been fired from his job A place in the Sun after revealing his illness.
Production company Freeform had responded that "no stone was left unturned" in their hopes of keeping him on the show, but insurance proved to be a problem.
"It broke my heart. I don't think they fought for me," Irwin said.
Viewers were very emotional upon seeing his candid chat at home.
One took to Twitter to write: "OMG Jonnie Irwin's beautiful kids heartbreaking #GMB."
A second added: "So sad to hear about Jonnie Irwin's illness. I've seen him many times filming in Spain. Beautiful man #GMB," a third continued: "Jonnie Irwin is the reason I watch #PlaceintheSun what a wonderful attitude his family should be so proud of him and send #gmb strength to his family."
One then wrote: "Listen to Jonnie's story #gmb" while another added: "Wow that was powerful #gmb good luck and get him a job #itv #leicesterlad."
This article was originally published by The Sun and is reproduced with permission
Originally posted as "I won't tell my kids I'm dying…they probably won't remember me"