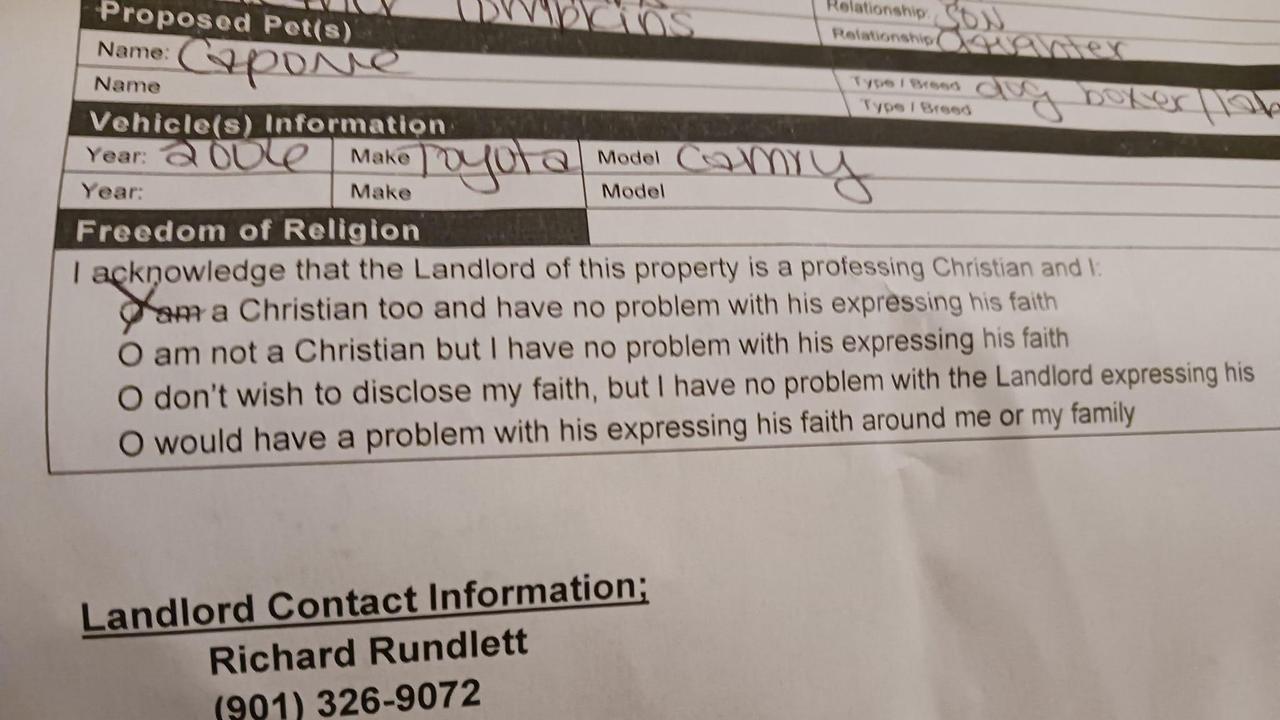 A couple in the US have shared their bizarre altercation with a landlord who turned down their application because they said they were Christians.
The couple were asked to fill out a questionnaire when applying for the property, with the landlord asking if they had a problem with him "expressing his faith" around them.
Tenants could state that they were not Christians, but had no problem with the landlord expressing their faith.
The couple – who are unmarried – checked that they were indeed Christians, which appears to have been the wrong move.
He responded to her application with a lengthy email warning her that living together in marriage was a sin and began quoting Corinthians and referring to God as "Father."
He said the couple are free to make their own decisions but refused to "support and support decisions that disobey dad," before claiming everything that went wrong in their lives was the result of Sin.
"Technically, because you are Christian and unmarried, if you had checked the 'not Christian' box, I would have proceeded with the application review," the landlord wrote to the woman.
"So, because we were honest in the application, as you requested, you will not consider the application any further? You judge and I'm sure God wouldn't like that, that's a sin in itself," the woman replied.
The area code on the application indicated that the property was in Memphis, Tennessee.
Originally posted as Landlord rejects tenant application because they are unmarried