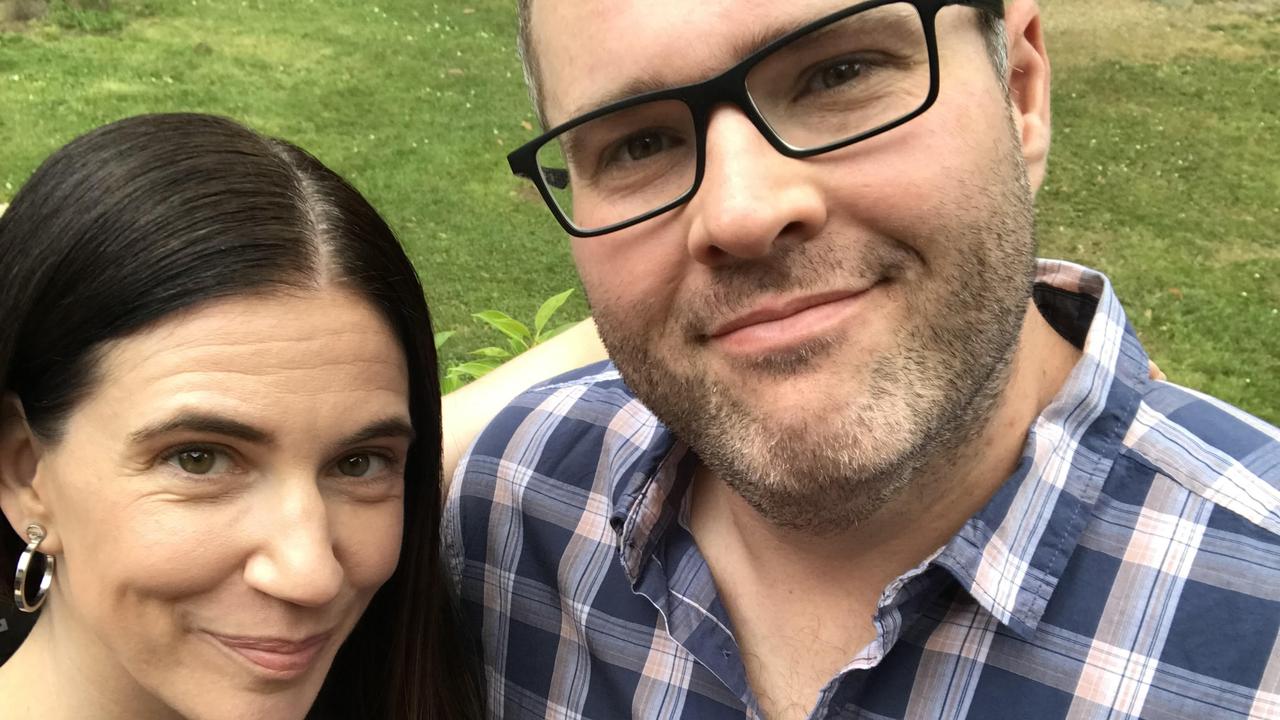 In case you haven't heard, the Victorian state election is on Saturday. And in other news, in case you missed this too, there is another wave of Covid making its way across the state.
Well, I personally don't mind voting on the first news front. I would like to have a say in who will lead the state I live in and who will have a major responsibility in making decisions that will affect me and my family over the next four years.
I can also feed my two children democracy sausages for lunch.
But while we are on the personal side of things, on message number two I also have Covid.
Somehow I've managed to avoid it until now, but my husband and I fell victim to the sharp cough. And on top of that it will also be keen to cast our vote, probably more so than Covid.
Why? Well, because unless you were super organized and able to visit an early voting center or were eligible to vote by mail (two things I obviously didn't do / wasn't eligible to do), there's no easy way to cast your vote to vote for the election.
Because unlike the federal elections at the beginning of the year, there is no election telephone for Covid positives and until yesterday there was no alternative either.
Now, however, we have been very "generously" (as suggested) allotted one – yes, one – drive-thru voting spot for the entire state.
"We know that people want to vote but may not feel comfortable walking into a voting center. We need to offer at least one option, even if it's not very convenient," Acting Commissioner of Elections Dana Fleming said.
"We felt with a clear conscience that we had to offer voters at least one option in this situation. We have an early voting center at a former Bunnings location in Melton West which we have converted into a drive-through centre.
"There just wasn't enough time to find and rent other premises big enough to handle it."
Ah, yes, too little time – with an election that has been known for months and a wave that has been growing since October…
But this one drive-through polling center – the only way to vote when you currently have Covid across the state – based in Melton, on the outskirts of Melbourne, well it's potentially reasonably accessible to metropolitan citizens and even myself my local Victorian locality – I mean I would only have to drive a little over 100km to get there (exactly what you want to do while you have Covid). But for those living in other parts of the state, you'd better get up early and fill up your car (in a Covid-safe way, of course) as you might drive more than six hours just to get there.
And then of course I can't imagine that with thousands of people testing positive every day, the line for that one polling center that's only open Friday 9am to 5pm and Saturday 8am to 6pm would be particularly short becomes. So be prepared to wait a few more hours while you're sick, including in your car.
Oh, and don't forget your positive RAT test or a text message from the health department to also confirm a positive PCR test, because without it you won't be allowed to vote at the drive-through. According to the AEC, this is intended to deter all voters who "just like the idea of ​​drive-through voting".
While I had to hold myself back from laughing at that last comment (how funny that sounds), my remaining little bit of energy turned to anger.
In my own situation, my vote for the state election would result in me and my husband (albeit not fully awake) also driving 100km on Friday while my two children are at school (and hoping we'll get back on time to vote them up) or Saturday with them in the car (and giving up all our social distancing) to do so. Neither option is ideal.
Or of course we don't vote at this one polling station where we are allowed to vote, and while we may not get a fine anymore (because we registered our Covid infection), we don't get a say in who forms our state government, and that suits me Not.
But for others who want to cast their vote as is their democratic right, who suffer from Covid worse than my husband or I, those who are older, who cannot drive themselves to this place and/or live hours away Website, well I guess they just don't deserve to vote.
I mean, isn't that essentially the message that's being given to us? If you didn't vote early (which not everyone can do) or signed up in time to vote by mail (again, not everyone is eligible) and you caught Covid (which no one in their right mind is trying to do intentionally), well yeah don't deserve your opinion
Or alternatively, just flout all government guidelines, don't register your Covid infection and still go to your local polling station infected – something I suspect many people will do.
But I think at least with this decision we have an opportunity to choose, but don't expect this wave to slow anytime soon.
Shona Hendley is a freelance writer.
Originally published when Victorians are faced with a ridiculous situation to cast their ballot