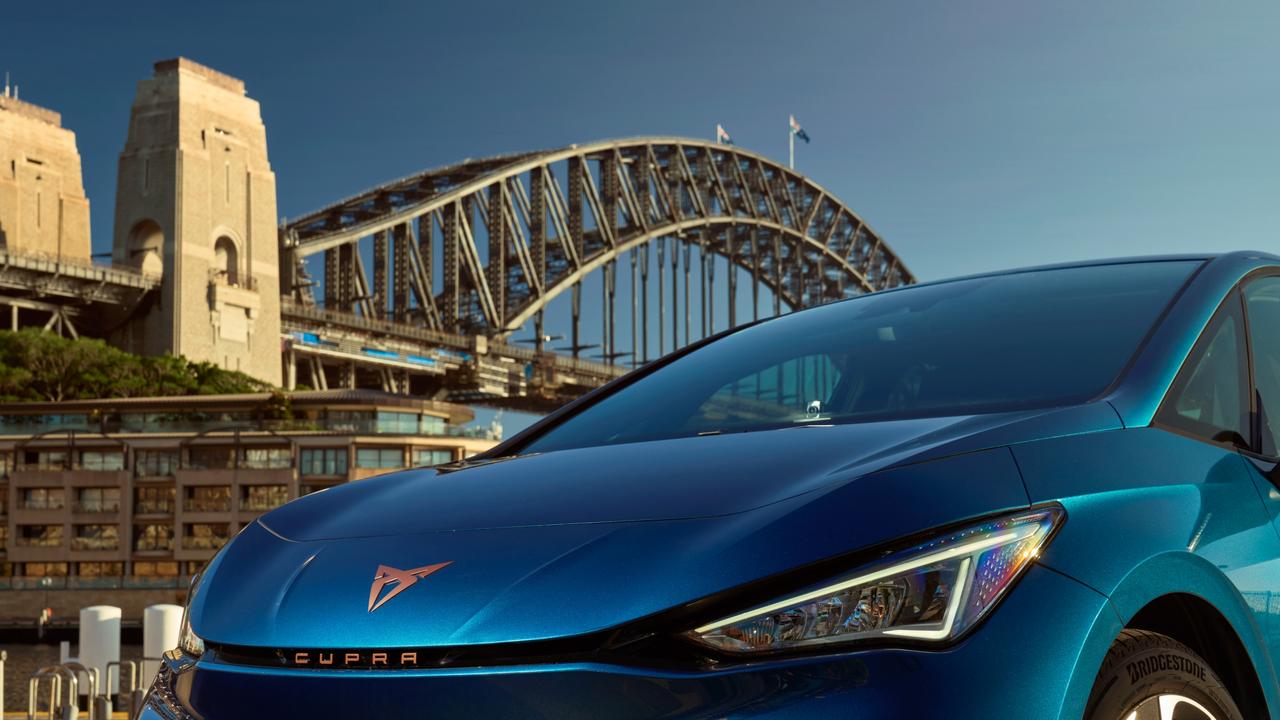 Electric cars are getting cheaper and cheaper.
The new Cupra Born electric hatchback will be priced at $59,990 when it launches in March, making it the first electric car to combine a range of over 500 kilometers with a price tag that starts with the number five.
Based on the ID. 3, the Cupra Born does not share its platform or structure with internal combustion engine vehicles, a characteristic that sets it apart from many sub-$100,000 electric cars.
The Born sends 170kW to the rear wheels via a rear-mounted electric motor, freeing up the front end to focus on steering and stopping the car.
The Born, which can sprint to 100 km/h in seven seconds, is billed as an electric hot hatch, despite having less power than the VW Golf GTI and weighing about half a ton more.
Cupra Australia director Ben Wilks said it was important for the brand to deliver similar range and performance specs to the Tesla Model 3 at a more attractive price point.
"We wanted the Cupra Born to be priced above comparable BEVs [battery electric vehicles]but most importantly, it's comparable to the hot hatchbacks that Australians love and really engage with," he said.
"The combination of a long EV range of over 500 km with instant electric performance and controllable dynamics through the sharp steering and rear-wheel drive chassis places the Cupra Born in an exclusive part of the market."
Australian examples come with good equipment as standard, including a digital dashboard and central touchscreen with smartphone mirroring, wireless charging, a 360-degree camera and dual-zone climate control.
Customers wanting more can select a $2900 interior package that adds heated front seats with massage function, as well as a suede-style interior and a nine-speaker Beats stereo.
A $2600 performance package adds adaptive suspension and swaps standard 19-inch wheels for wider 20-inch rims with low-profile Michelin performance tires that reduce the claimed range to 300 miles.
Both option packages make the car a four-seat offering – the standard model seats five.
CUPRA CHILD
PRICE Drive away about $63,000
ENGINE Electric, 170 kW and 310 Nm
WARRANTIES 5 years u'ltd km, TBC
SAFETY 7 airbags, automatic emergency braking, active cruise control, lane departure warning, blind spot monitoring, rear cross-traffic alert.
OFFER 511km
BOOTS 385 liters
SAVE UP repair set
Originally released as Cupra announces the Born Prize for Australia