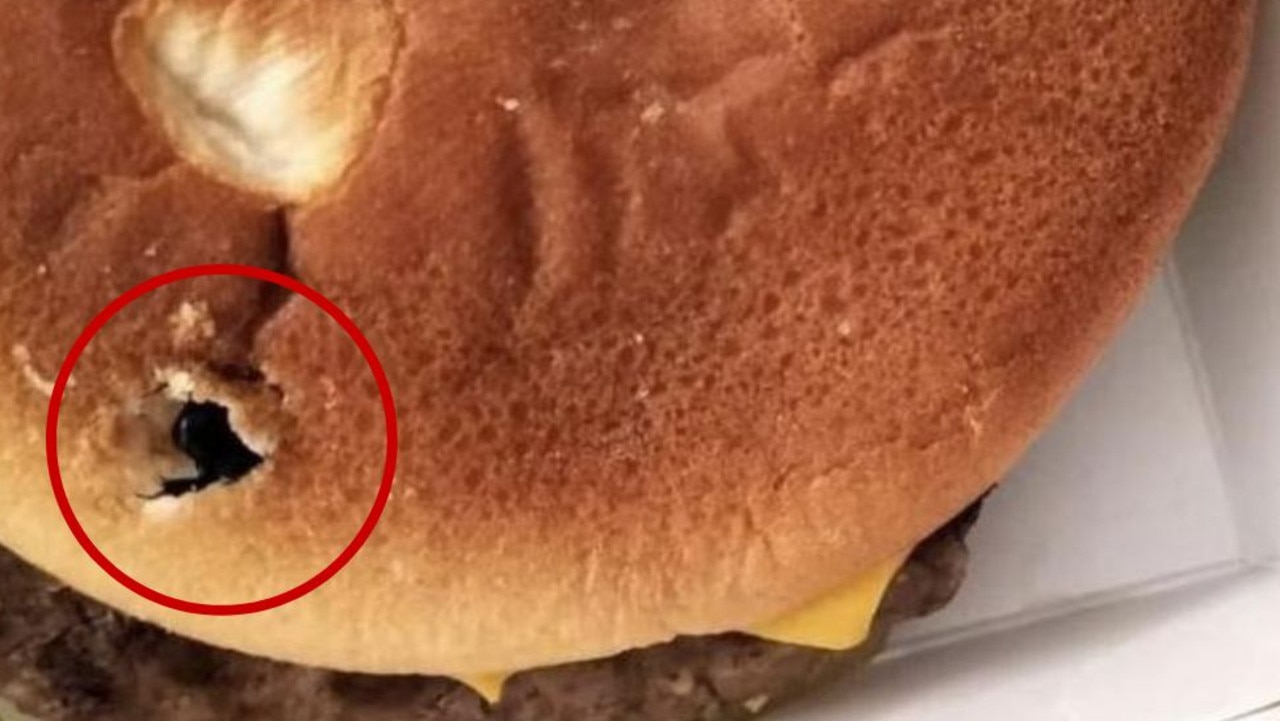 A Victorian McDonald's customer was shocked to discover a nasty surprise inside his burger.
Brendan Prpic from Geelong bought a large Grand Angus burger at McDonald's in Leopold on Wednesday and found a bug in his bun Herald Sun reported.
"I kindly asked to speak to the manager and she said she had never seen it before," he told the outlet.
The horrified customer was offered a refund or replacement and told an investigation was being carried out.
Do you want to stream your messages? Flash lets you stream 25+ news channels in one place. New to Flash? Try 1 month free. Offer available for a limited time only >
Mr Prpic, who shared a photo of the Käferburger on social media, said he was now put off by the fast-food restaurant, a former favorite.
"I'm a bit put off by all food now, to be honest," Mr Prpic said.
He said he won't be eating at the fast food chain anytime soon.
"Now I'm a bit confused about how all food is processed, how things are stored," he said.
A spokesman for McDonald's Australia confirmed this Herald Sun confirmed the burger incident and said Mr Prpic had received a full refund. An investigation is also underway.
"McDonald's takes food and beverage safety very seriously," the spokesman said.
"Our restaurants follow strict cleaning, sanitation, product inspection and preparation processes to ensure the quality of our food.
"We have offered the customer a full refund and are working with the restaurant to investigate further."
This isn't the first time a fast food shopper has made a bad discovery in their food.
Earlier this week, a Queensland KFC customer found three bugs in her chip box. She posted photos of her discovery online.
"Love my KFC chips with a side of … whatever that thing is," the woman wrote on Facebook.
She was offered a $20 discount after complaining to the KFC joint, but has no plans to eat at the fast food joint again.
"As if I would ever eat there again. F*** that for a joke," she wrote.
"I'm sorry but $20 doesn't make up for it, that probably happens so often, yuck."
The woman reported the matter to the Queensland Department of Health and the online portal KFC.
A KFC spokesman told news.com.au the matter was being investigated.
"We are sorry that our customer had this experience and are trying to get in touch to discuss the matter further," they said.
"Our team is investigating the incident to better understand what happened."
Originally posted as Man makes terrifying discovery in McDonald's burger