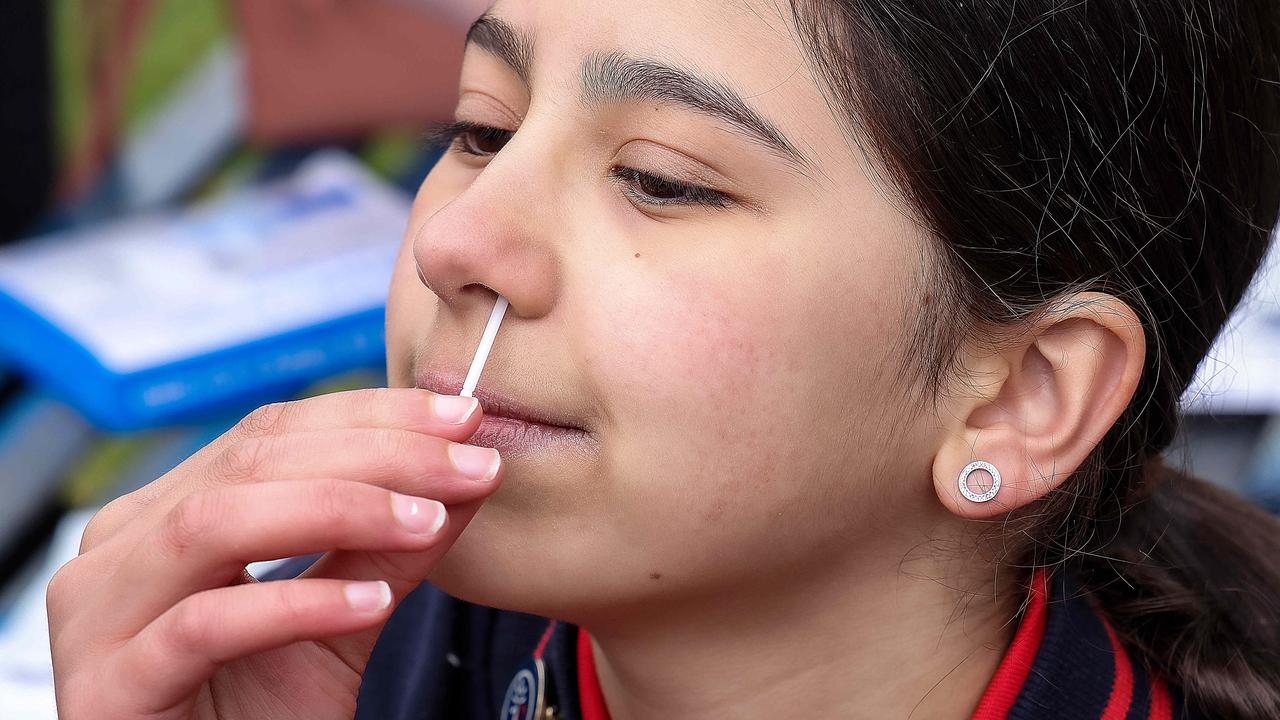 The Australian Education Union wants schools to resume regular Covid testing for all students and school staff, regardless of whether they have symptoms.
The union has recommended a parliamentary inquiry into long-term Covid and repeated Covid infections, which began in September.
"The risk of repeated Covid infections and thus the risk of developing a long Covid due to asymptomatic spread among students in a school is high," the AEU filing said. "To counteract this risk, the AEU further makes several recommendations to the Committee:
"That regular asymptomatic testing of all students and school staff be reintroduced through the provision of rapid antigen testing to schools and families of students."
It also recommended making reporting of positive tests compulsory and maintaining and monitoring a database of Covid infections in school settings.
In addition, the AEU called for school staff to be "financially supported for testing and isolation periods when ill" as many teachers have already used up their sick leave.
"This should be at a level that removes any motivation to go to work when ill and should include casual and visiting staff," the filing said.
The recommendations, which were among the more than 500 submissions made to the committee of inquiry, appear to run counter to the federal government's plan to manage Covid in a "similar manner" to other respiratory viruses over the next year.
A major change in the government's Covid management plan is that from January 1 Australians will need a referral from a doctor or nurse to get a Medicare-funded PCR test.
"This plan strikes the right balance. We are confident in protecting vulnerable Australians, safeguarding the integrity of our healthcare and hospital systems while safely emerging from the emergency phase of the pandemic," Health Secretary Mark Butler said earlier this month.
Australian Medical Association President Professor Steve Robson said the Government's announcement failed to extend a critical lifeline for public hospitals as the 50-50 Covid funding agreement between states and the Commonwealth ended on December 31.
"Covid-19 is not over, no matter how much the federal government wishes it were," Prof Robson said at the time. "It is a deadly and debilitating disease that devastates life and the healthcare system.
"Without this additional funding, the healthcare system will continue to fall down the rabbit hole.
"This is a confusing government decision and goes against the advice of many experts, including the AMA."
In the week ending December 13, 111,694 cases of Covid were reported across Australia, an average of 15,956 cases per day, according to the Health Department.
Originally released as a push for regular Covid testing of asymptomatic students