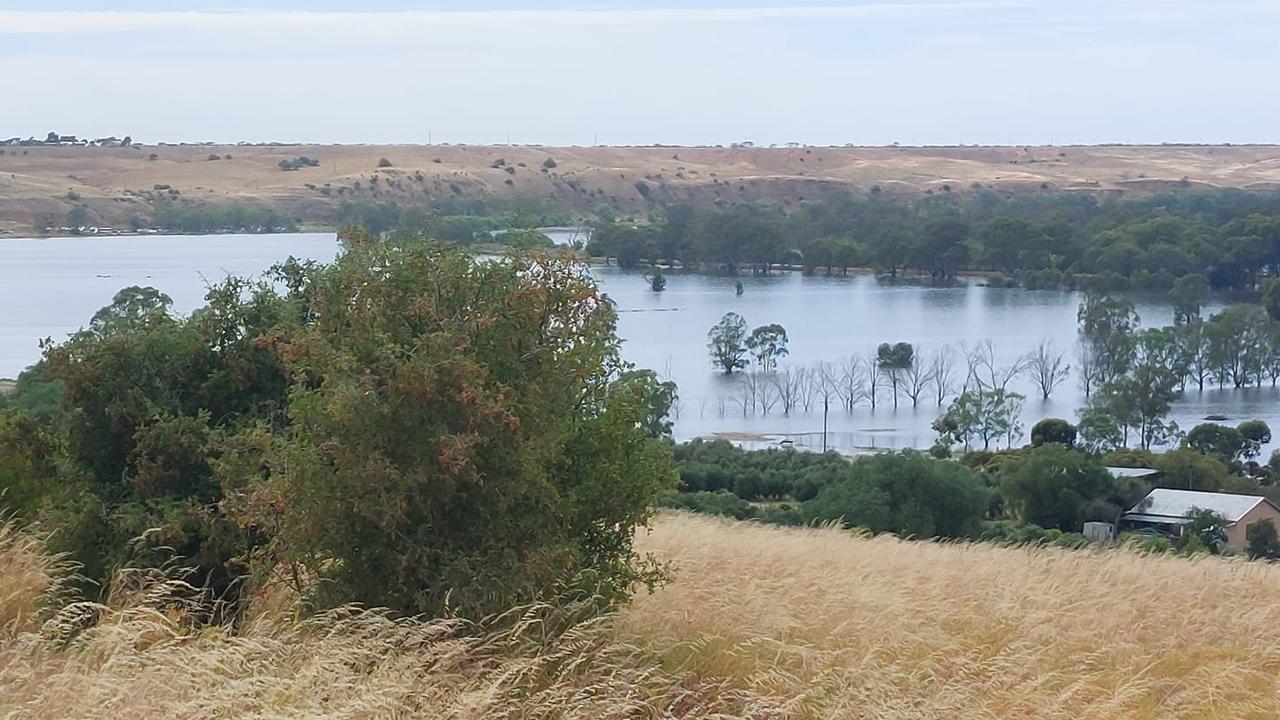 The River Murray was immediately closed to all non-essential activity, with South Australian Prime Minister Peter Malinauskas warning the ban will be in place "for some time".
Swimming, boating, motorized vessels and fishing activities have been banned between the NSW-Victoria and Wellington border.
The only exception is for people working, visiting their own property, making food or fuel deliveries, or responding to emergencies.
Mr Malinauskas said the "regrettable decision" was not taken lightly but that public safety was a priority.
"We're getting close to the summit… there's going to be a lot more water flowing down the river over the next seven days than it is now, so at some point we had to draw a line of sand on it," he told reporters Tuesday.
Previously, there was a 50m exclusion zone around power plants, which Malinauskas said meant some disruptions had been prevented, but the ban would allow "a degree of flexibility".
"By completely banning activity on the river, it will give South Australian Power Networks, in partnership with the Office of the Technical Regulator, a little more flexibility over which homes and businesses will be disconnected from power to prevent these disruptions. he said.
Mr Malinauskas also said the ban would better protect the dike banks from damage.
He said authorities would try to reopen the river as soon as possible once the peak was passed.
"Usually at this time of year we want the river to be full of activity from recreational users and tour operators," he said.
"We don't want a situation where the river is closed for a moment for too long… I don't expect that to happen in early January, but that will certainly be reviewed on an ongoing basis."
Deputy Police Commissioner Linda Williams said if people ignored the order, they could face a fine of up to $10,000.
"We will also deploy our air resources upstream and downstream to ensure safety and we will have a highly visible police presence along with maritime safety teams," she said.
Resident Julie Morris shared photos on social media showing the view of the Ponde flooding from the top of her property.
"Wow; it's very real now," she wrote.
Ms Morris said her property was high enough to "escape" the worst of the flooding.
Originally released as SA Premier, the flooding of the River Murray makes a tough impression