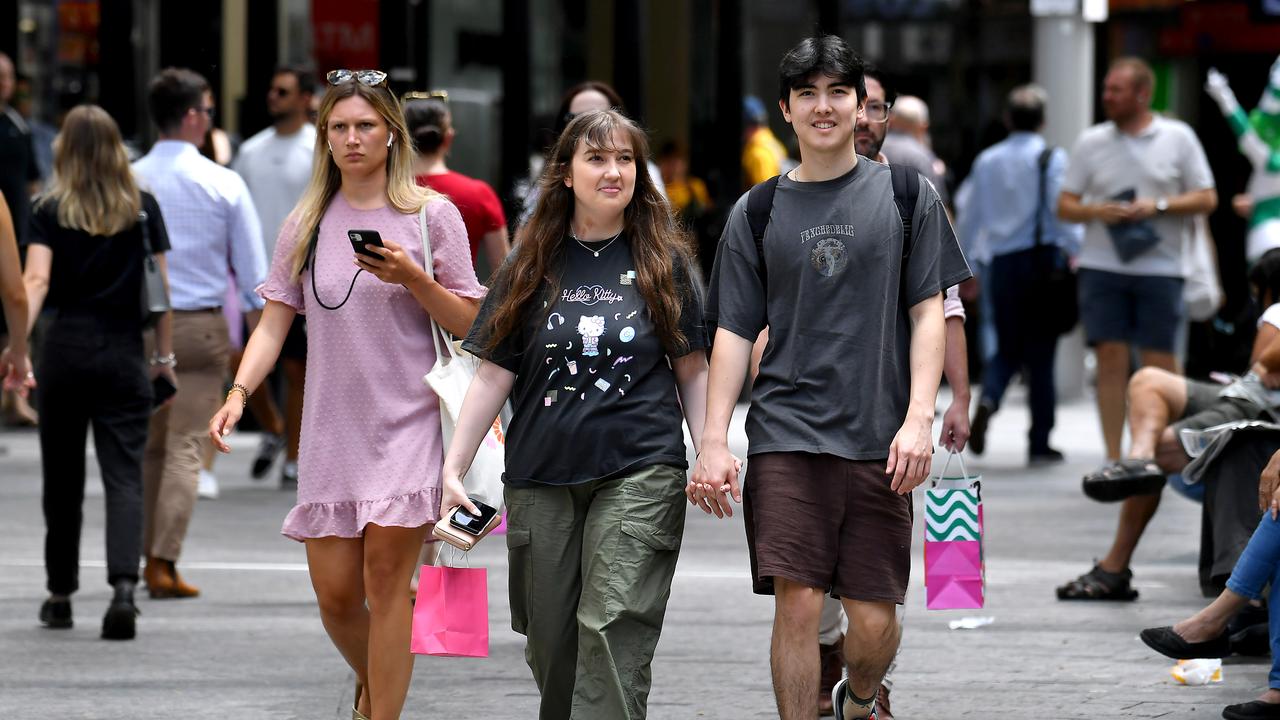 A world of pain awaits Australians who have been putting off their Christmas shopping until the last minute as millions across the country embark on a late-night shopping spree.
Shoppers are expected to flock to the stores in the five days leading up to Christmas, with more than 30 million transactions taking place over the period, according to NAB credit and debit card data.
December 23 is expected to be the busiest day of the holiday season, with Australians expected to spend $4.8 billion in 24 hours.
The NAB predicts the number is up 15% from the same day in 2021, when $4.2 billion was spent.
A large chunk will come from workers giving gifts at lunchtime, with more than $400 million to be spent during that 60-minute 12-1 p.m. window, compared to the hourly average of $200 million for the Rest of the day.
According to NAB chief executive Kylie Young, the last-minute rush was not helped by the fact that Christmas fell over a weekend.
"Because Christmas falls on a Sunday this year, many of us will be getting our shopping done by Friday and looking forward to the last-minute rush, especially around lunchtime," Ms Young said.
"It can be easy to get carried away with the excitement and overspend or buy more than you need, which is why it's important to set a budget and have a plan for both what you're going to buy and how you're going to pay ."
Shoppers in some suburbs of Melbourne and Sydney lead the country with Victorians spending $547.5 million in 2021, followed by NSW residents at $529.7 million and Queenslanders at 422, $8 million.
In Victoria, the top shoppers live in Point Cook, followed by Melbourne, Brighton, Berwick and Werribee.
In NSW, after Mosman, the state's best buyers live in Dubbo, Port Macquarie, Orange and Sydney.
Originally posted as Worst Christmas Shopping Day Revealed