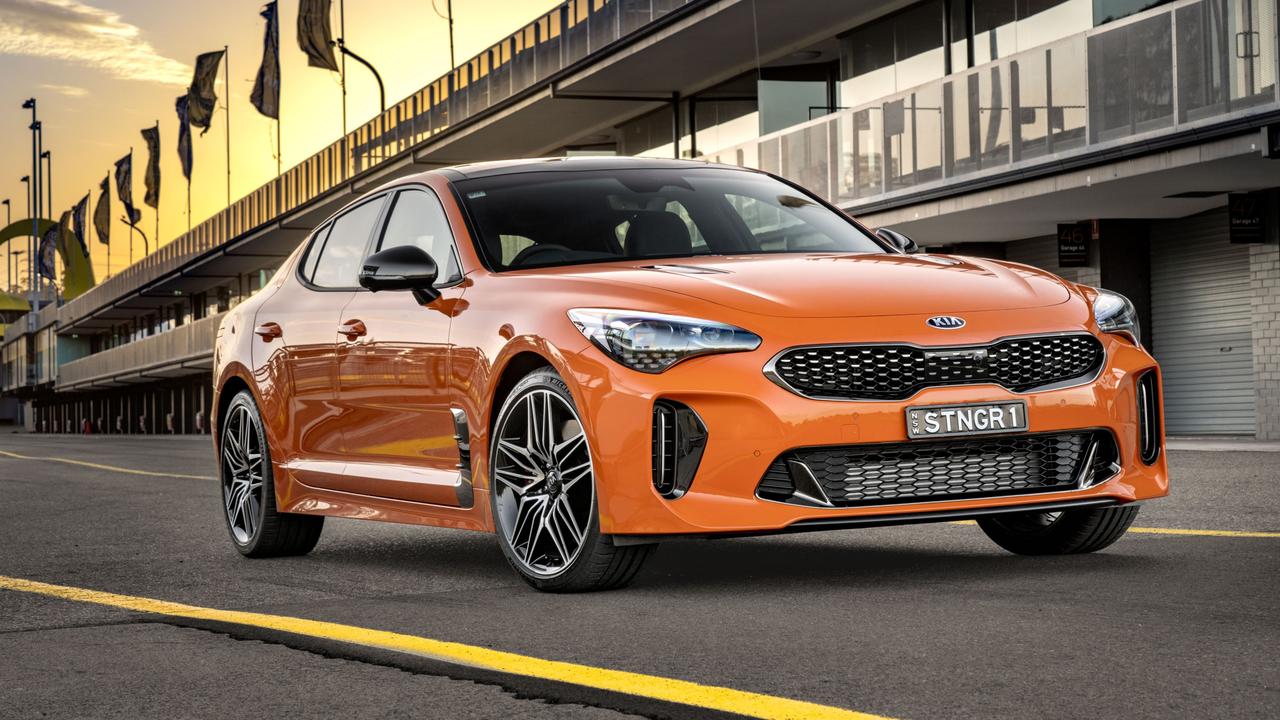 The South Korean brand's headquarters have announced the end of production of the large sedan.
When it first launched in 2017, many Aussies believed the Stinger would be the spiritual successor to homegrown big car favorites the Holden Commodore and Ford Falcon.
It was praised for its rear-wheel drive and 3.3-litre twin-turbocharged V6 petrol engine, which produced a whopping 274 kW and 510 Nm. It undercut premium sedans and offered luxury features that no one else could match for the price.
It was also a real driver's car.
Even when production of the Holden Commodore and Ford Falcon ended, Stinger sales never picked up as tastes of Australian and global buyers switched to SUVs.
Its demise poses a problem for several police forces in Australia who use the Stinger as Highway Patrol cars.
In the first 11 months of this year, Kia has sold more than 2100 Stingers. The brand sold three times as many large Sorento SUVs.
Large sedans accounted for just 0.5 percent of all sales that year, or fewer than 5,000. It's a far cry from the late '90s when Falcon and Commodore dominated and accounted for about one in five vehicle sales.
Kia senior vice president Chang Sung Ryu recognized the Stinger's contribution to the company and its performance-oriented vision.
"As we enter a new era of mobility, Kia will meet the needs of customers seeking increased levels of dynamic driving pleasure through high-performance electrified models like the EV6 GT," says Ryu.
Kia is celebrating the occasion with a limited edition of 1000 "Tribute Edition" models.
"The Stinger Tribute Edition marks an important chapter in the history of Kia's high-performance ethos. With an exclusive color and interior trim never seen before on the sedan, it also serves as a fitting celebration of the Stinger's contribution to the Kia brand," says Ryu.
Originally released as the Kia Stinger sedan production ended