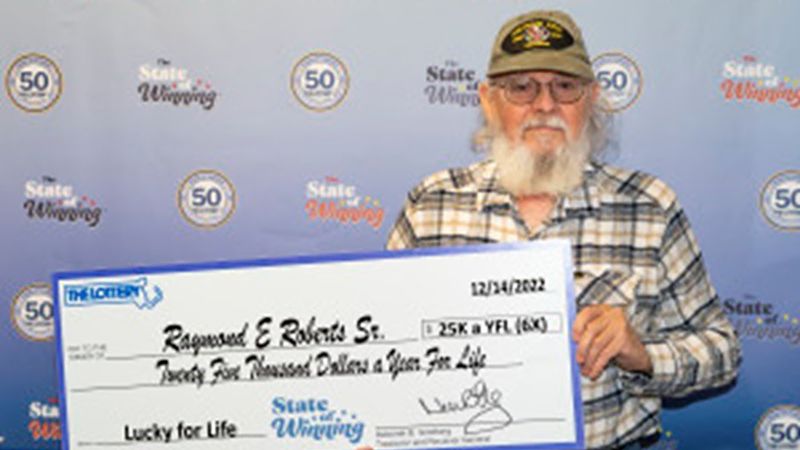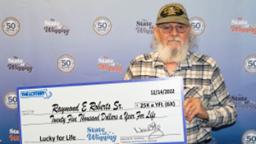 CNN
—

A Vietnam-era veteran in Massachusetts is lucky for his life after winning six lottery prizes totaling $25,000 a year for his life – in the same drawing.
Raymond Roberts Sr. of Fall River matched the first five numbers on six tickets he bought to a Lucky for Life drawing last week.
He played a combination of anniversary dates and birthdays as his numbers — the same ones he's played in lottery games for more than 20 years, the Massachusetts Lottery said.
"Roberts cited 'intuition' as a reason for purchasing multiple tickets with the same numbers," the lottery said.
Roberts chose the cash option of $390,000 for five of his awards, for a total of $1.95 million before taxes. He elected the sixth prize annuity option and received 20 annual payments of $25,000 before taxes.
According to the lottery, Roberts plans to use some of his winnings to buy a motorcycle.
Roberts' win also means a six-fold stroke of luck for the store where he bought the winning tickets: $30,000, or $5,000 for each ticket, the lottery said.