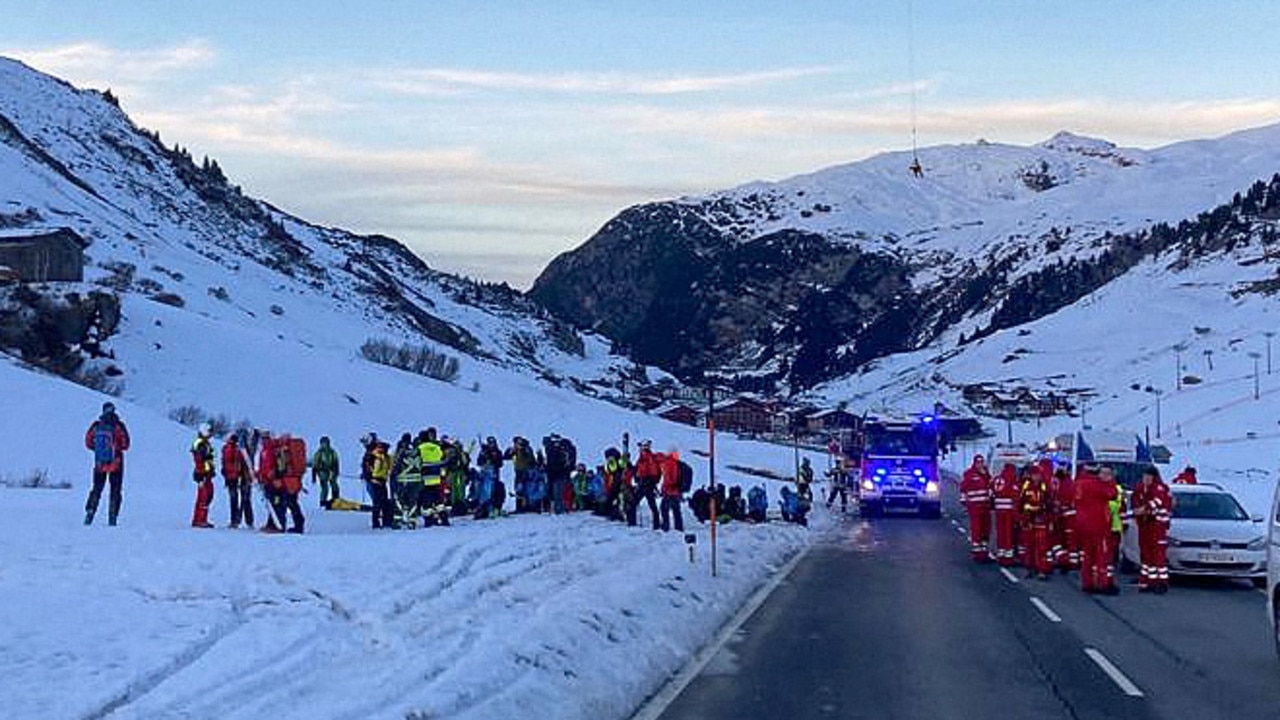 Ten people are said to have been buried under snow in a ski resort on Christmas Day.
Rescuers with the support of helicopters and dogs combed a mountainside in western Austria on Sunday local time after an avalanche buried about 10 skiers.
The avalanche fell around 3 p.m. (1 a.m. AEDT) at an altitude of 2700 meters in the Lech Zürs ski area (also spelled Zürs) and trapped skiers, police said.
"One person was rescued and the search for the others continues," said a police spokesman for the AFP news agency.
According to the Austrian press agency, the injured woman was flown out for medical care.
The national news agency reported that the avalanche started in open terrain, but then the snow masses also hit the ski slope.
Shortly thereafter, the great search for the missing began.
A picture from the area shows a large group of rescue workers gathered on a mountain road as a helicopter flies overhead.
APA said more than 200 people and eight helicopters were involved in the search, but after dark the search was restricted to land, leaving the helicopters on standby to take the victims to hospital.
According to the news agency, Lech Zürs Tourism Managing Director Hermann Fercher emphasized "We can stay up all night".
No information was initially available about the identity of the victims.
Police asked witnesses and those with missing family members to get in touch.
"Due to an emergency, the L198 Flexenstraße will be closed for at least 3 to 4 hours," says the website of the Lech Zürs ski area.
Officials had warned of high avalanche danger in the area over the weekend.
Avalanches have killed an average of around 20 people a year in Austria in recent years.
– with AFP
Originally posted as 10 people buried by snow in an avalanche at a ski hotspot