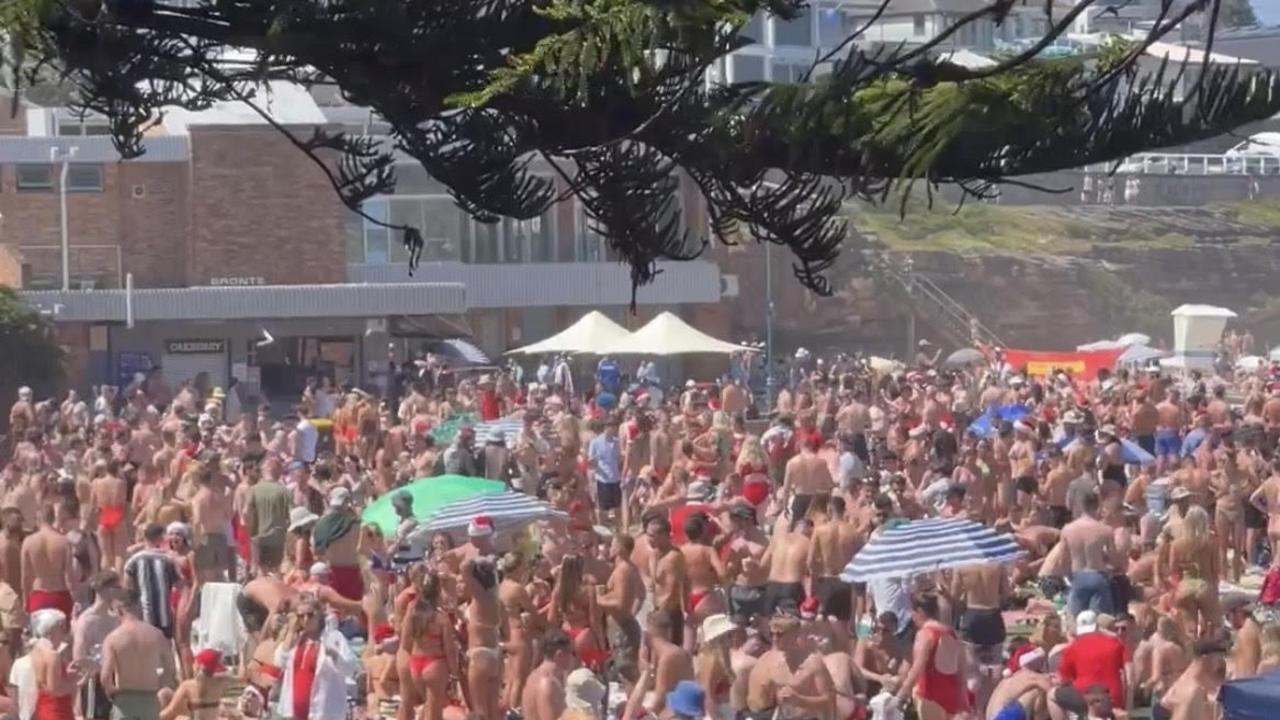 Hundreds of Aussies have flocked to a popular NSW beach to cool off on Christmas Day.
The temperature at Bronte Beach reached a perfect peak of 26 degrees, causing huge crowds to set up camp for the day by the sea.
Incredible scenes shared on social media have shown how crowded the beach is, with very small gaps between groups on the grass and the sand.
Groups are seen laying out on the lawn with picnic-style setups, while others opt to sunbathe on the sand.
At a similar event in the middle of the pandemic, Germany's immigration minister threatened to withdraw visas for any visitors caught breaking Covid-19 rules at the 2020 Christmas celebrations.
In December 2020, Sydney's Northern Beaches region reportedly tightened rules over the holiday season, and on Christmas Day only 100 people were allowed to attend an outdoor event.
However, witnesses at a Christmas beach party in Bronte at the time spoke of mass gatherings drinking, most without face masks.
With the weather forecast to remain sunny in Sydney for the next few days, people are expected to continue hitting the beach over the upcoming bank holidays.
Another clear day is expected on Monday 26th December with a top of 27 with similar conditions on Tuesday with a top of 26.
Unfortunately, it looks like there will be showers into the new year next weekend.
Originally published as Incredible scenes where hundreds of Aussies flock to Bronte for Christmas