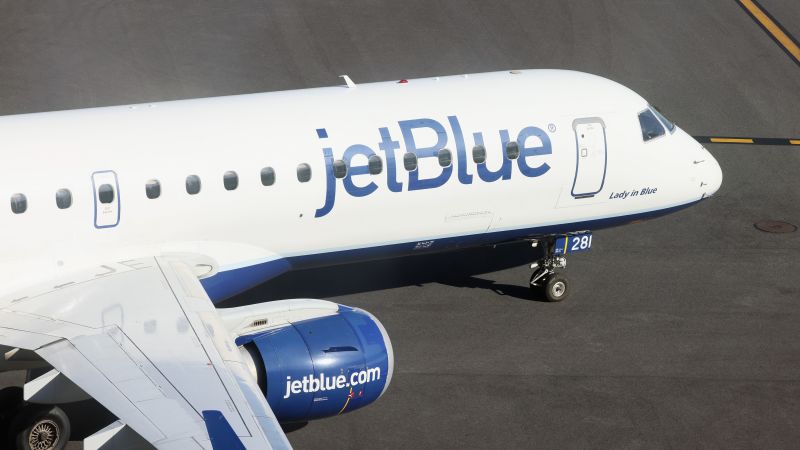 CNN
—

A fire aboard a JetBlue Airways plane forced more than 160 passengers to evacuate using evacuation slides at John F. Kennedy International Airport in New York on Saturday, fire department officials said.
The incident, which happened shortly after the flight from Barbados landed at the airport, may have started due to an electronic device and is under investigation, according to JetBlue.
"On Saturday, JetBlue Flight 662, serviced from Bridgetown, Barbados (BGI), was evacuated shortly after landing at New York's John F. Kennedy Airport (JFK) following reports of a customer's defective electronic device or battery ' company spokesman Derek Dombrowski said in a statement to CNN.
The New York City Fire Department reported an aircraft fire at the airport's Terminal 5 around 9 p.m. and said the regional port authority had evacuated the JetBlue plane.
A total of 167 people were evacuated using emergency slides, the FDNY said. Five passengers were slightly injured.
"Safety is always our top priority," Dombrowski said, adding JetBlue is coordinating with officials from the Federal Aviation Administration and the National Transportation Safety Board.