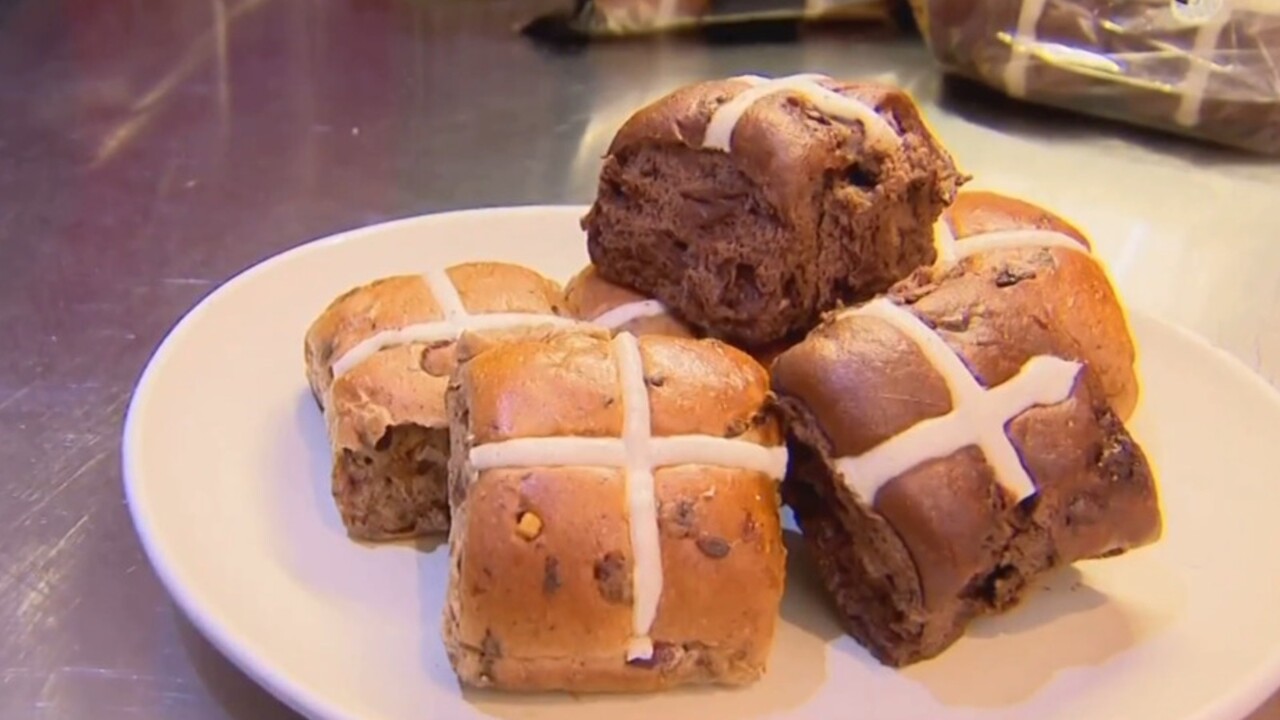 The supermarket wars will escalate today as hot cross buns hit store shelves.
Both Coles and Woolworths have decided to bring back the popular Easter treat early after demand surged more than 25 per cent compared to that time two years ago.
ALDI has confirmed that its Hot Cross Bun range will hit stores from mid-January.