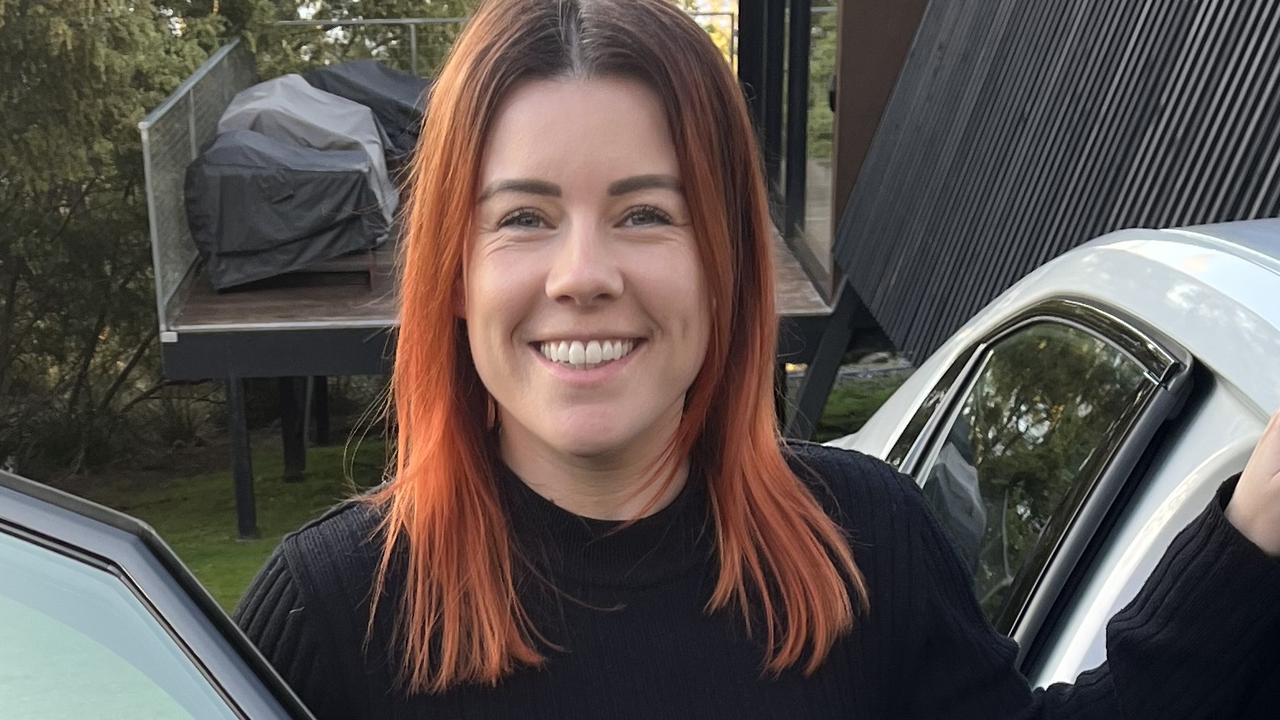 There are times in life when stress is inevitable – and for many it culminates in the summer slump.
However, experts have shared a "simple" way to relieve the pressure caused by life's seemingly never-ending demands, declaring that a road trip can do wonders for improving mental health.
And as I found out on a recent four-wheeled adventure in Tasmania, it's even better if the car you're doing it in is eco-friendly.
The Polestar 2, an electric vehicle (EV) that rivals luxury brands like Tesla and BMW, finally arrived in Australia in late 2021 and has since garnered a slew of impressive reviews.
For someone like me who wants a relaxing road trip it was the ideal choice as it proved super easy to drive – even on the twisty roads of Bruny Island.
Polestar Australia chief executive Samantha Johnson said there are now nearly 1,000 of the "stylish and understated" electric vehicles on our roads – despite prices starting at just under $70,000.
"We had a great first year in the market. It's fair to say demand for Polestar 2 has certainly exceeded our expectations – there are now nearly 1000 vehicles on the roads and thousands more in the pipeline," she told news.com.au.
"Our growth certainly reflects changing attitudes towards electric vehicles in Australia, particularly given the pressure on the cost of living.
"More broadly, we also see our sustainability narrative resonating with customers, along with the minimalist design and technology offering."
As someone who drives a manual 2008 Suzki Swift on a daily basis, the technique was almost a bit overwhelming at first, but I quickly adjusted.
The car's large screen in the center of the cabin offered blind spot warning, active cruise control options and a backup camera, all of which I needed to recover from the loss after returning home to my humble Swift.
But for those who own their Polestar 2, the car can do a lot more, Samantha advised.
"It was the first vehicle in the world to feature the Android Automotive OS with Google built-in," she said.
"The system, developed in cooperation with Google, features Google Assistant, Google Maps and the Google Play Store to download apps directly to the infotainment system.
"Next time you drive, try turning on your house lights from the driveway with the Google Assistant."
One thing I was nervous about was charging this baby as I've never driven an electric vehicle before. Before my weekend trip to Bruny I also looked for charging points and was a bit nervous because there were only two on the island.
A quick web surfing also revealed that across the board, a lack of EV charging stations is often cited as the "biggest problem" in the fuel-to-electric transition.
"There's a lot of misconception about the barriers to EV ownership, so it really comes down to education," Samantha said.
"Range is often cited as a big issue, but Australians drive an average of around 35km a day, which is quite achievable for electric vehicles, which offer around 400km or 500km of range per charge.
"A lack of charging infrastructure is a close second, but there is significant ongoing investment from both governments and private companies to manage the number of chargers on the market."
Samantha said most Australians "have the ability to charge overnight from their driveway" and owners can use the public charging network to "add extra charges on longer journeys".
But for those living in apartment complexes, for example, local governments "worked to combat challenges with on-street charging".
"There is indeed a huge demand for electric vehicles, but the difficulty is in the supply," she added.
"The federal government recently published a discussion paper on helping to shape the national electric vehicle strategy. This will hopefully lead to the introduction of a fuel efficiency standard and a national approach to support the transition from internal combustion engine vehicles to electric and low-emission vehicles."
A recent study found that electric vehicles emit on average 29 to 41 per cent fewer emissions than a typical fossil fuel car for every kilometer driven in Australia.
But as Samantha pointed out, while making and/or owning an electric vehicle is a beginning, it certainly isn't the end.
"As a company, Polestar is not afraid to call others in the industry to account for a lack of action," she said.
"Emission prevention isn't just about manufacturing an electric vehicle, it's also about reviewing, testing and refining the manufacturing process.
"We are committed to tracking and reporting on the impact of our supply chain by monitoring our carbon emissions and ethical sourcing of risk minerals and materials.
"As part of this commitment to transparency and accountability, Polestar also publishes an annual Lifecycle Report on the Polestar 2 and shares the methodology with the industry to encourage them to do the same."
With all this focus on being fair to the planet, you might think this electric vehicle doesn't have much "oomph" behind the pedals – but you'd be wrong.
This car has some serious wellies when you hit the gas pedal and its battery can last between 440km and 540km of range depending on the model you buy (there are three).
Add to that the fact that road trips – and travel – are considered by medical experts to be good for our mental and physical well-being and a cheeky adventure behind the wheel (ideally a Polestar 2) is a no-brainer.
After all, it helps reduce stress, increases positivity, promotes happiness — and is better for our environment.
* The author drove a Polestar 2 courtesy of Polestar Australia
Originally published as Polestar 2 Review: Why Road Trips Reduce Stress, Improve Mental Health