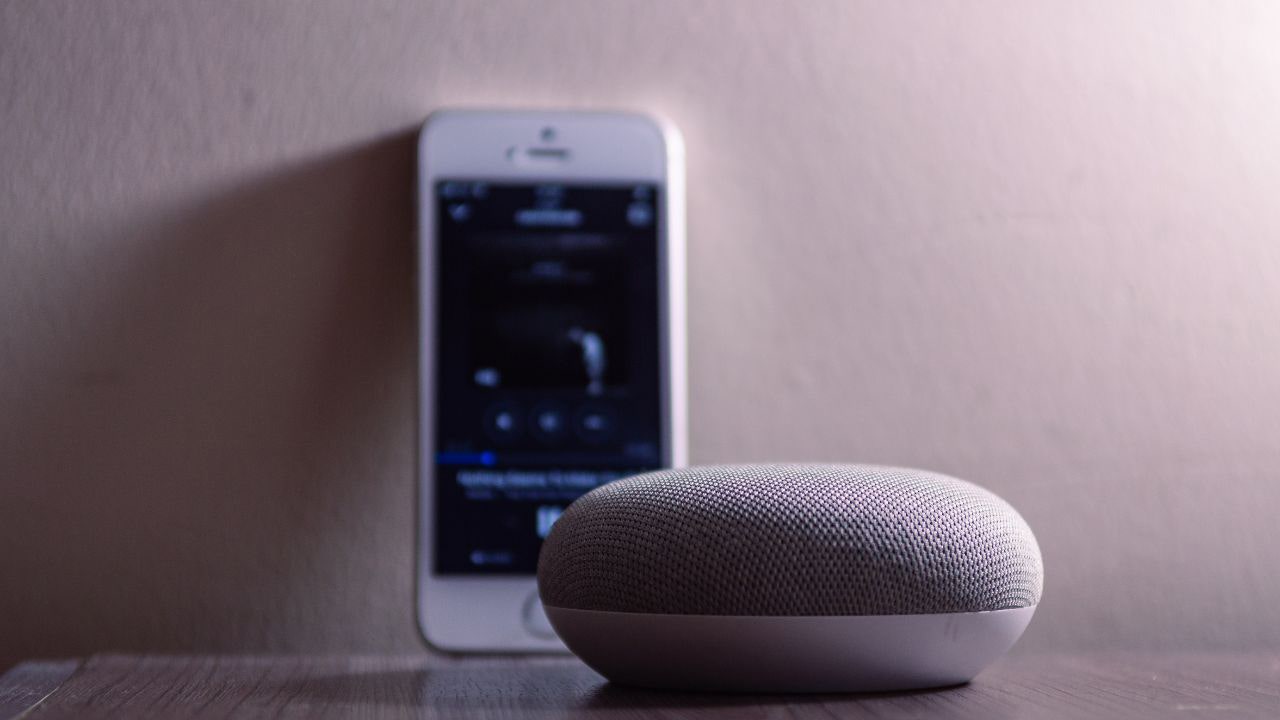 The Google Home system started out as a simple wireless speaker that could accept voice commands. However, it has become a robust system for automating your home. Controlled by the Google Home app, it allows you to ask questions, launch apps, and create routines that control your home's devices. The Google Home app is available for US Spirit Android Devices.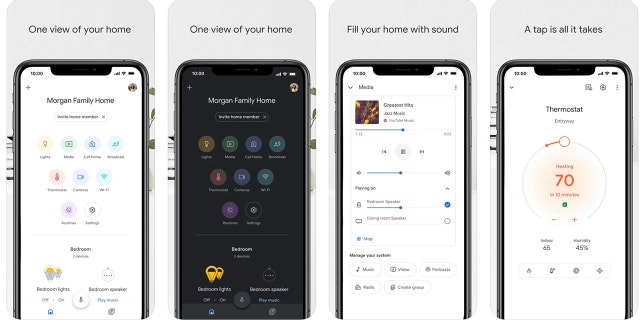 What do you need to get started with Google Home?
You need a Google Home speaker device like thisgoogle nest mini, a Google Home app, or a Google/Gmail account to use Google Home. The Google Home app guides you through setup and you can add other information like your location so you can get local weather or traffic updates. You should also connect your Google Home app to other apps like Spotify or Google Photos to extend the functionality of the device.
What things can I do with Google Home?
In short, Google Home is your virtual butler, offering users like you and me a world of possibilities: Say simple voice commands to start a favorite playlist. Let's say you have a question about absolutely anything. In that case, instead of checking your phone, you can ask Google Assistant. You can also create a routine that shows you the weather and traffic reports at a specific time every morning.
Home Security is another popular application with Google Home. When an outside light or motion sensor is triggered, Google Home can turn on a smart lightbulb in the house, giving the impression that someone outside noticed a noise. You can also create routines that turn on the interior lights on a schedule when you're away.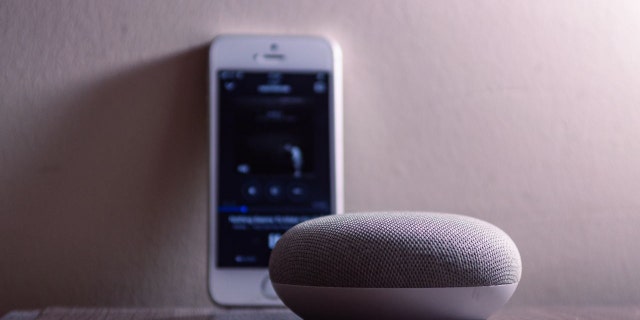 WHY DOES MY IPHONE SCREEN CONSTANTLY DIM BY ITSELF?
What types of devices work with Google Home?
There are hundreds of Google Home-enabled devices out there, and more coming out all the time:
Smart plugscan allow users to control non-smart devices by providing or removing power. You can manage all of this from the Google Home app.
Google Home can control robot vacuums.
Smart Google Home enableddoorbellsorcamerasyou can easily see who's at the door from anywhere in your home, your city, or the world—essentially anywhere you have a connection.
Smart thermostatsand doorbells allow you to manually control your home's heating and cooling cycles, or use geofencing to fully automate them so that heating dials back when the home is empty.
Window and door locks can be locked or unlocked remotely, and cameras can record exterior and interior movement.
Receive notifications when a device joins your Google Home Group
You should always be notified when another device joins your Google Home group, especially if you're the only person in your household. Your Google Home Group is made up of all the Google and Chromecast devices that are set up in your home, and you want to be able to keep track of them and keep them in control and not have any surprises. That way, you'll always know if someone tries to hack into your Google account or add another device without your consent. To get notifications for your Google Home group:
Open your Google Home app.
Go to Settings > General > Notifications.
Turn on people and devices.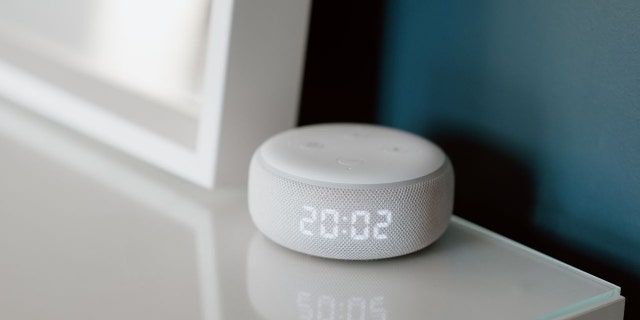 HOW GOOGLE MAPS LET YOU KNOW YOU ARE SAFE AT ALL TIMES
Privacy Settings
Your privacy settings are one of the most important features of your Google Home device. You control which devices are connected to it, private data and even web activity. You should double-check what actions you've specifically authorized and disable anything you don't remember consenting to. To update your privacy settings:
Open the Google Home app.
Tap your personal icon in the top right.
From the menu bar, select you.
In the wizard, tap your info to see what information you've listed.
Delete some or all of your private data
Google Assistant saves audio recordings of every voice command Google Home has ever heard, which helps the software understand your voice and better execute future commands. However, this is not crucial for the operation of the device. To delete this and all other data:
Go to the Your Information page in the wizard.
Under Your Assistant activity, tap My activity.
Tap the stacked three dots icon to the right of the search bar at the top of the page.
Tap Delete activity after.
If you want to start from scratch, tap All times. Otherwise, you can delete all data collected in the last hour or day, or create a custom range, e.g. B. from the day you used Google Home to the last month.
The app will ask you to confirm that you want to delete your Google Assistant activity for the specified period. Tap Delete to confirm.
You'll see this message: "Erase complete." In the lower-right corner. Tap Got it to return to the main Google Assistant activity page.
APPLE MESSAGES APP: 5 FEATURES TO NOTE
That most extreme privacy option Ice: Pause all activity
You can also set Google Assistant to stop logging your data; However, this can cause problems with how the Google Assistant works. If your privacy is of the utmost importance to you and you're willing to deal with anything from a few glitches to a completely non-working Google Assistant from time to time, start from the main Google Assistant activity page:
Scroll down to Web & app activity is on and tap Change setting.
Next to Web & App Activity, turn off the switch.
A screen will pop up warning you that "Pausing web and app activity may limit or disable more personalized experiences on Google services." Press Pause at the bottom of this screen to stop Google from logging your activity. Note that changing this setting will not delete your personally identifiable information from Google. It just prevents Google Assistant from recording more data in the future.
After pressing pause, you will be returned to the main Google Assistant activity page.
The fun stuff – making calls
One of the coolest features of Google Home is that you can make calls without having to do the work. However, for this feature to work properly, you must ensure that it is set up correctly. To make sure Google Home always shows your primary phone number when requesting a call:
Open the Google Home app.
Go to settings.
Under Google Assistant services, tap Voice & video calls.
Choose Mobile calls.
If it's not already set up, select your own number and then add or change your phone number. Google will then send a verification code that you need to enter on the next screen.
After adding your number, make sure your own phone number is selected under your linked services.
Go to Contacts and select Upload now to sync contacts from your phone.
CLICK HERE TO RECEIVE KURTS CYBERGUY NEWSLETTER FULL OF QUICK TIPS, TECHNICAL REVIEWS, SAFETY WARNINGS AND EASY HOW-TOS THAT WILL MAKE YOU SMARTER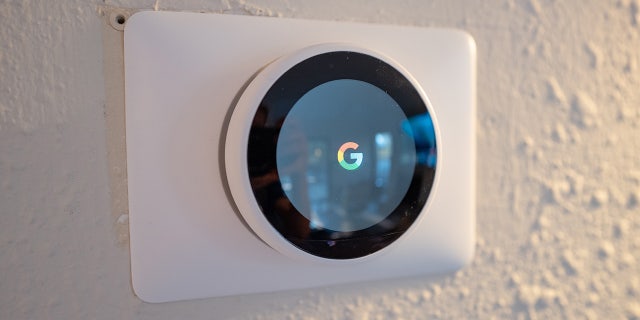 Change your nickname
One feature you can have the most fun with is having your Google Home device call you a nickname, which can be any name. Even if it's something as stupid as "Big Foot" or "Mr. President, there is a way to call your device any way you want (and yes, swear words are included).
Open the Google Home app.
Go to settings.
Scroll down and select More settings.
Under You, tap Nickname.
Go to How would you like the Assistant to call you? Enter the nickname you want to use.
Tap play to hear the Google Assistant say your name. If the name is wrong, try spelling it phonetically instead.
CLICK HERE TO GET THE FOX NEWS APP
Creating a speaker group
There's nothing better than jamming to your favorite music. However, you can enhance your listening experience by doubling or even tripling your sound by grouping your devices. By grouping multiple speakers together, you can create a whole house audio system and turn it into a real party.
Open the Google Home app and tap the + sign in the top left corner.
Tap Create speaker group and select all the speakers you want to add.
Tap Next.
Name the speaker group and tap Save.