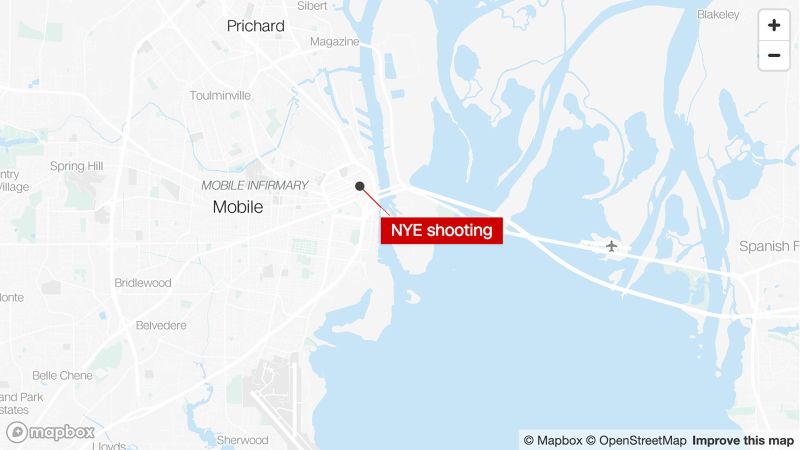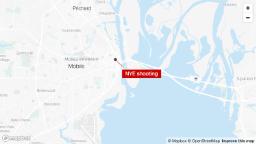 CNN
—

A 24-year-old man was killed and nine others injured in a shooting in Mobile, Alabama, on Saturday night. A few blocks from where people had gathered for the city's New Year's celebration, according to local police.
Officers were responding to a report of gunshots being fired at about 11:14 p.m. CT in the 200 block of Dauphin Street, the Mobile Police Department said in a news release.
When officers arrived, they found that an "unknown subject" had shot dead a 24-year-old man, who was pronounced dead at the scene, the press release said.
Nine other victims, ages 17 to 57, also suffered gunshot wounds and were taken to local hospitals "with injuries ranging from non-life-threatening to serious," according to the press release.
Police have arrested a suspect, a man, in connection with the shooting.
"Subject is receiving medical attention and upon release will be transported to Metro Jail and charged with murder," said Mobile Police Cpl. said Katrina H. Frazier.
It's unclear what motivated the shooting, which took place as crowds were downtown for the MoonPie Over Mobile event.
"This is an active investigation," Mobile Police said in the press release. "We will provide updates as details become available."