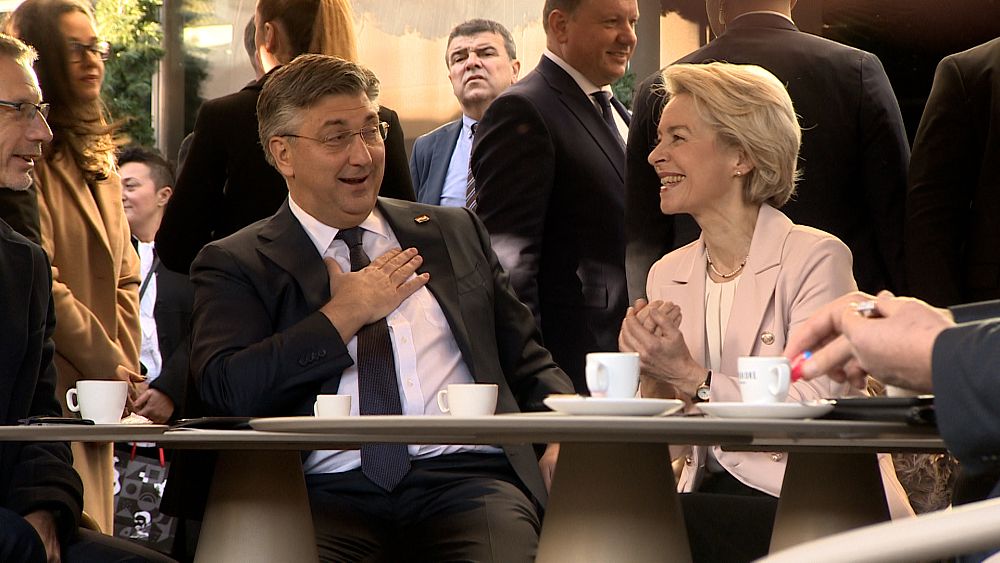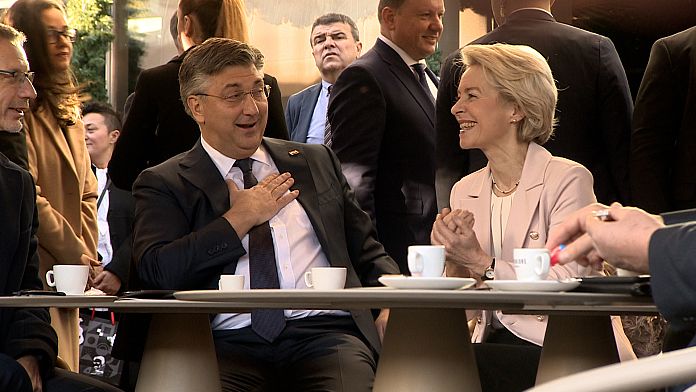 January 1, 2023 marked the beginning of a new era for Croatia. With the confirmed accession to the Schengen area, border controls were abolished and the kuna was replaced by the euro as the national currency.
On this occasion, the President of the European Commission, Ursula von der Leyen, visited Zagreb. A small crowd gathered in the city's main square to watch von der Leyen have a coffee with Croatian Prime Minister Andrej Plenković … and then pay in euros.
Residents here seem happy about the change, and many look forward to traveling in and out of neighboring countries with ease.
"It's very good for all Croatians, for the whole of Europe, yes of course. Because we always wait 1-2 hours at the border to cross the border. And now it's perfect, we like that, very much." said a man.
And there is good news for visitors too. The currency change means that most European tourists have one less thing to worry about.
"I'm from the Netherlands so every time I come here I have to change euros to kuna and now I don't have to do that anymore so it's very nice. And I think that Croatia is already part of the European Union, it just makes everything a lot easier," explained one visitor.
On Sunday, von der Leyen, Plenković and Slovenian President Nataša Pirc Musar held a joint press conference at a key border crossing point between Croatia and Slovenia.
"The next generation of Croatians will grow up in Schengen," said von der Leyen. "People will be able to travel freely, businesses will not be hampered by controls, seamless travel will bring tangible results for people who live along the border, work across the border or have family on both sides of the border."
Croatia is the first country in 11 years to join the Schengen zone. However, it could also mean increasing security at the borders with non-EU countries such as Bosnia and Serbia.
The border between Slovenia and Croatia is 670 kilometers long. The press conference took place at its busiest point, about 10 kilometers from Zagreb. In 2019, the last year before the pandemic, 29 million people were registered at the border crossings between the two countries.