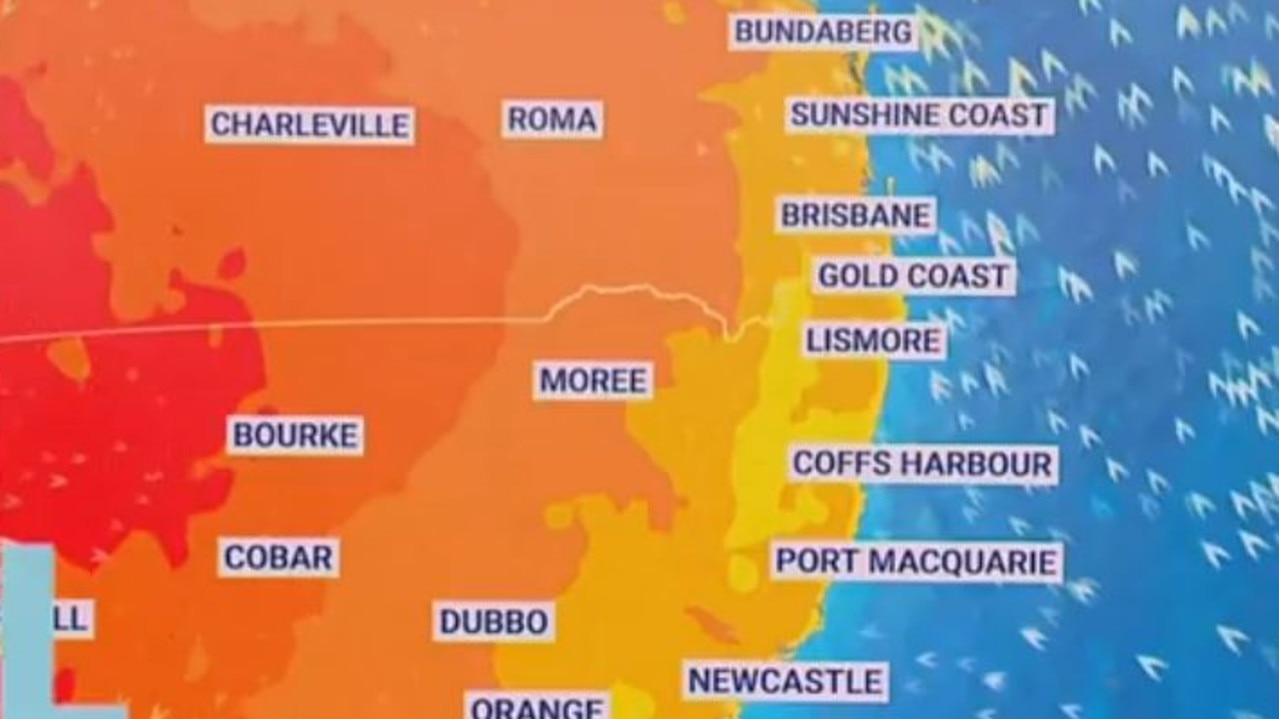 Several Australian states are on heatwave warnings in light of a muggy start to 2023.
Hot and muggy conditions have settled across Victoria, NSW, Queensland, Western Australia, Tasmania, South Australia and the Northern Territory.
Strong heat warnings are clashing with flood warnings in some states.
Victoria
Extreme fire danger has been forecast in Mallee, where winds are expected to pick up gusts before reaching up to 40mph.
Temperatures in the high 30s to low 40s are possible, with high humidity for most of the day.
However, gusty thunderstorms could roll in late Monday afternoon bringing a chilly change, damaging winds and local heavy falls.
It is no longer safe to return to Iraak Island, the river side of Cootamundra Ave and the lower reaches of Edey Rd near the Murray River at Karadoc and parts of Mildura.
A moderate to severe flood warning was issued in Mildura and Wentworth on New Year's Eve.
A minor flood warning remains in place at Wakpol Junction, Boundary Bend, Euston and Moulamein.
"Upstream, high tides are causing prolonged flooding along the Murray and Edward rivers," the BOM said.
"Further downstream along the Murray River, moderate flooding continues at Mildura and major flooding continues at Wentworth, where river levels are slowly falling in both locations."
Both the Murray River and The Edward River is expected to remain above minor flooding levels through early to mid-January.
NSW
Moderate to major flooding will occur along the Darling River at Menindee, where the river may surge to the 1978 flood record (10.7m) as of Thursday.
River levels are currently stable around the 10.20m mark but are expected to remain high until mid-January.
Severe thunderstorms are possible over inland parts of southern and western NSW, the BOM reports.
QLD
The Cape York Peninsula is on flood watch as Monday's monsoon trough widens, bringing river surges in isolated catchments.
In the 24 hours to 9am, several locations recorded between 65 and 135mm of precipitation.
Watersheds are already wet and rivers will respond quickly to further rainfall.
A severe heatwave warning remains in place for parts of south-west Queensland through Tuesday, when temperatures soar into the low 40s.
Minimum overnight temperatures are expected to remain in the mid to late 20s.
WA
A heatwave warning remains in place across most of northern Western Australia, with extreme conditions north of Geraldton expected through mid-week.
High temperatures will rise to the low to mid 40s in the coming days, with overnight temperatures in the mid 20s to low 30s.
SO
A severe heatwave is expected in the north-east corner of South Australia on Monday, with conditions of less intensity in the north of the state.
Highs could reach the mid to low 40s in the Northeast before easing mid-week.
TAS
A heatwave warning remains in place for most of Tasmania on Monday, with severe conditions forecast for the southern tip near Hastings.
Temperatures are set to drop dramatically through Tuesday, with a maximum of 16C returning to Hobart.
N.T
Extreme fire danger is forecast for Lasseter, where a gusty northeast to southeast wind meets hot temperatures.
Meanwhile, a "strong monsoon flow" will persist over the Timor Sea through Tuesday.
The western Top End and North Coast are forecast to be at risk of damaging wind gusts with peak gusts of up to 100km/h over parts of Daly, Tiwi, Arnhem and Gregory districts.
This threat is expected to subside over the north-eastern parts of Arnhem County late Monday afternoon.
A harmful surf warning also applies to the Top End coast, including Darwin, Nhulunbuy, Jabiru, Maningrida, Wadeye, Wurrumiyanga and Nauiyu.
PLOT
A moderate flood warning has been issued for the lower Murrumbidgee River at Balranald.
The Murrumbidgee River on Balranald Weir Downstream has fallen below the main flood level and is currently 7.08m and is stable, with moderate flooding.
Originally released as a heatwave for most Australian states, with flood and bushfire warnings