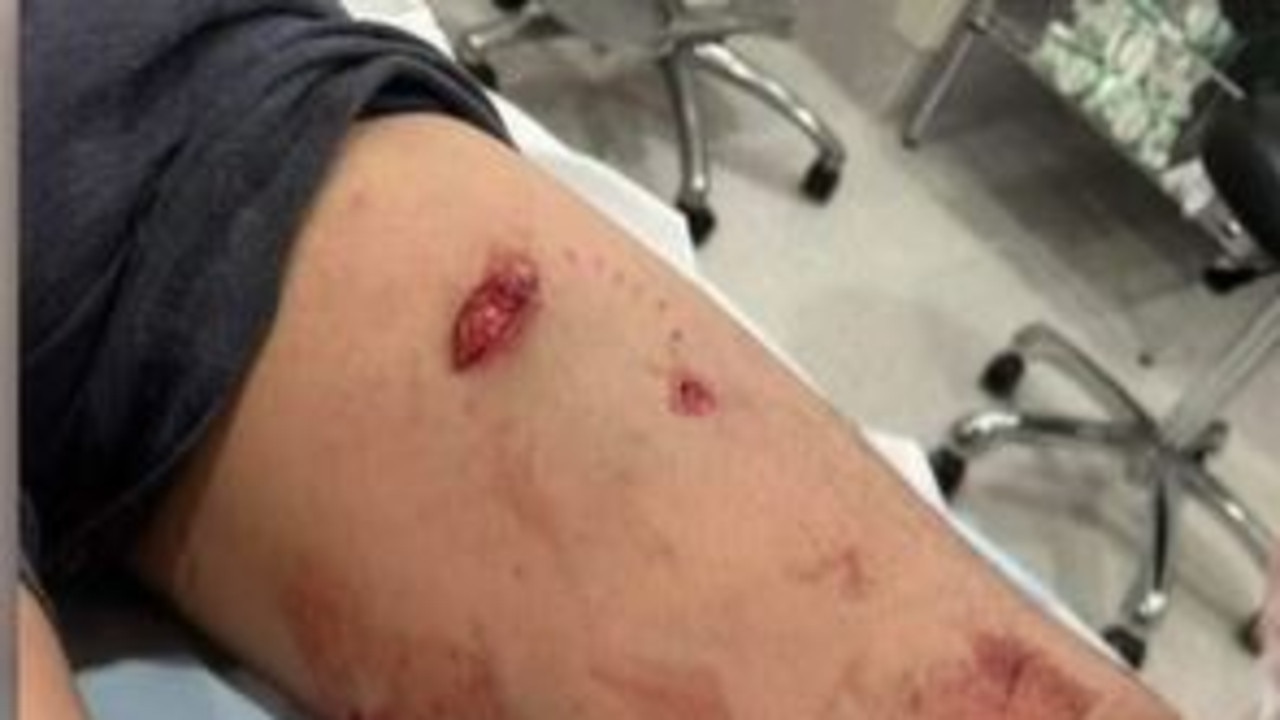 A Melbourne father has suffered severe bite wounds and his Labrador is lucky to be alive after another dog attacked her.
Joe Chan, 40, was walking with Momo, the family pet, on Lakeview Avenue in Rowville, east Melbourne, around 11pm when two dogs, leading with a woman, turned and charged.
They pounced on Momo, who suffered six bites in the ordeal.
"I'm afraid he would die (sic), he's my family," Mr Chan told 9 News.
"This dog tried to attack my dog [on the neck]so my dog ​​can die."
Mr Chan then placed his own body on the leash and lifted one of Momo's dog's jaws before turning to attack him.
"I tried to use my hand just to move [Momo] away from the mouth," he said.
He was dragged to the ground and bitten seven times.
He had to call for help before neighbors came to his aid and called an ambulance for the injured man.
Mr Chan claims the woman collapsed against a wall during the ordeal before getting up and walking away without saying a word to him.
He waited two hours for an ambulance and then spent two nights in the hospital.
Momo survived the ordeal but is left with the physical and mental scars of the incident.
Mr. Chan is not demanding that the animals be euthanized, but he would like the woman to apologize to him for what happened.
"I hope this woman can come out and apologize," he said.
Originally posted when Melbourne's father suffers bites while trying to save the lab from a dog attack