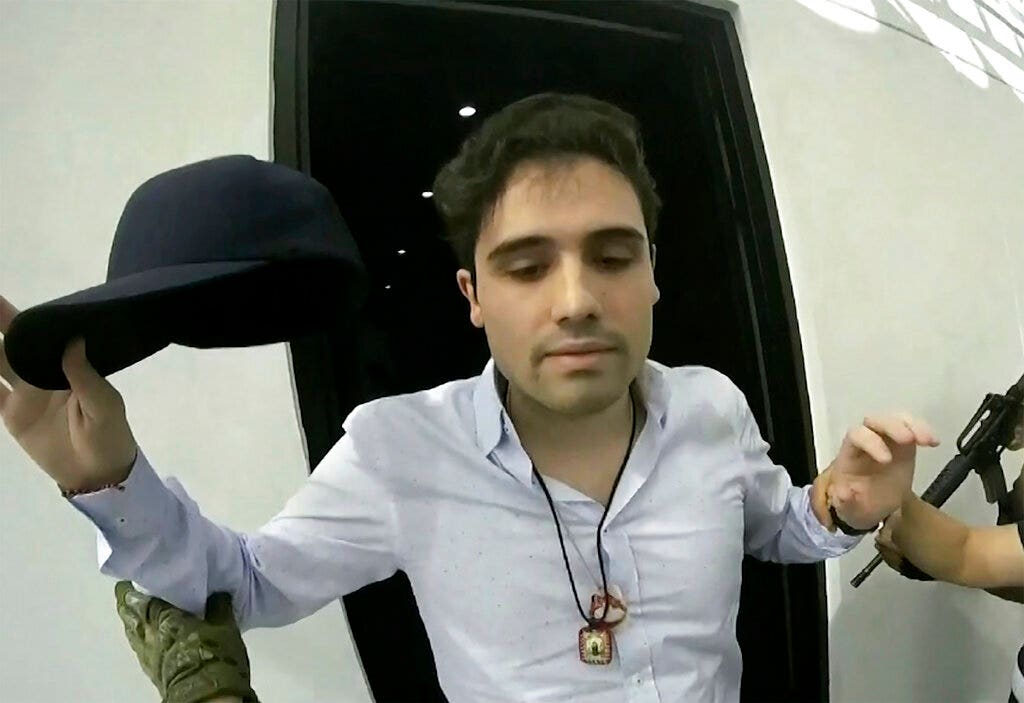 Ovidio Guzman, the son of El Chapo and leader of the Los Chapitos, has been arrested by Mexican authorities in Sinaloa, sources tell Fox News Digital.
The arrest was made in the city of Jesús María by elements of the Mexican National Guard, the Minister of National Defense (SEDENA) and the Secretary of the Navy (SEMAR). City residents were woken up by gunfire as government forces battled local cartel forces.
Footage circulating on social media is said to show a convoy of cartel vehicles moving to disrupt Guzman's arrest.
Mexican President Andrés Manuel López Obrador confirmed that there had been a military operation in Sinaloa but declined to give details.
13 MEXICAN POLICE OFFICERS MURDERED IN A BLOODY AMBUSH BY SUSPECTED CARTEL RIGHTS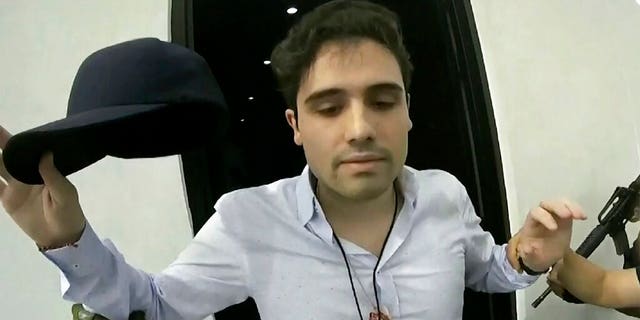 "We don't know what the events are like in Sinaloa, there is an operation that started at dawn and later we will update you," Obrador said Thursday.
NATIONAL GEOGRAPHIC REPORTER CAPTURED DURING AN INTERVIEW IN MEXICO
Mexico arrested Guzman in 2019 but quickly released him to avoid a massive confrontation with cartel forces.
In the 2019 incident, the Mexican president ordered his forces to withdraw after an attack by the cartels. At least eight people were killed in this incident.
Guzman remains a high-level member of the Sinaloa Cartel. In December 2021, the U.S. government offered a $5 million reward to anyone who offered information about the arrest of Joaquín El Chapo Guzmán's sons: Ovidio, Iván, Jesús, Alfredo, and Joaquín Guzmán, as leaders of a faction of El Chapo Guzmán apply The Sinaloa Cartel.