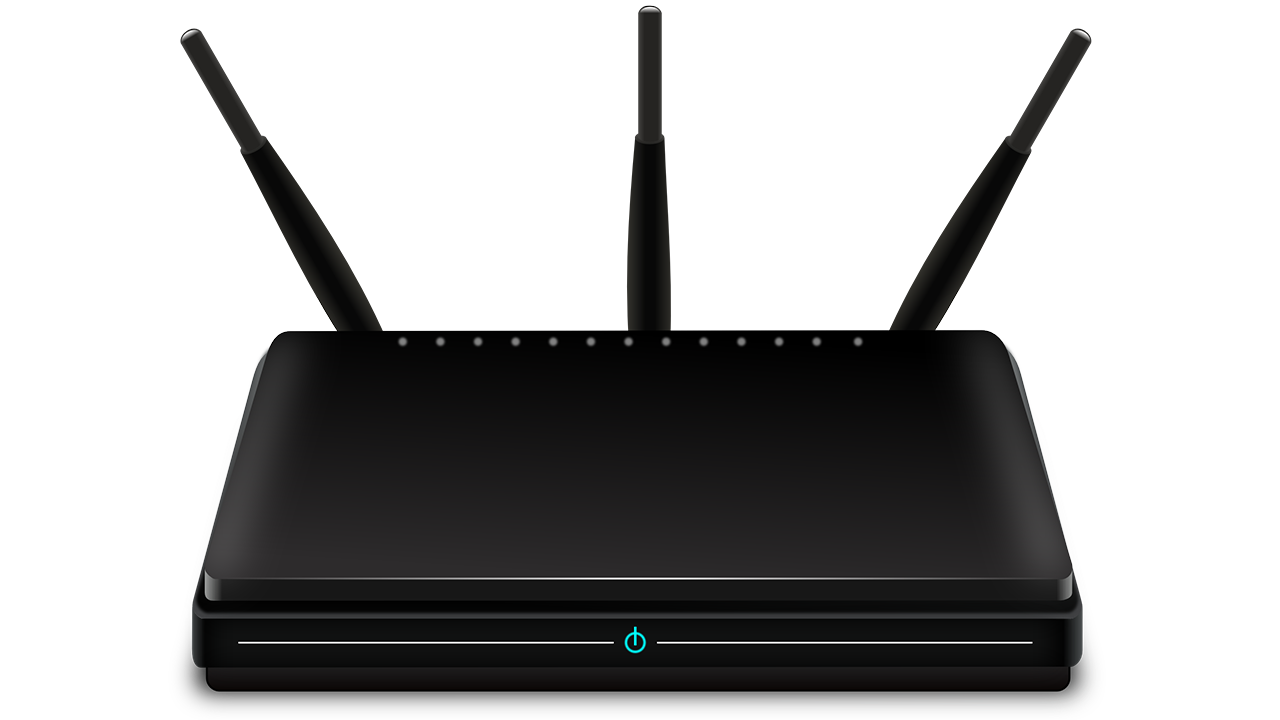 If only the calendar switching to a new year would eliminate our technical problems. There's a lot you can do to make your digital life easier in 2023.
Start by clearing your inbox. You deserve to get to zero at least once. Tap or click for quick method on how to do it.
Tired of tech companies invading your privacy? Act! Apple, Google, Amazon, and Facebook are always listening unless you change those settings.
You don't have to struggle through another year of bad WiFi. These simple, fixable errors could be causing your connection to stink.
Start your day with technical know-how.
1. You let free riders use your network
Do you know exactly which devices are using your connection? If your WiFi isn't password protected, you need to fix that. Tap or click here for instructions on how to find and change your router's password.
Or your password is easy to guess and someone is snooping on your internet.
On a Windows PC, Wireless Network Watcher scans your network and shows you the IP address, MAC address, name and manufacturer of the computers, tablets and smartphones it detects on your network.
Once you launch Wireless Network Watcher, you will see all detected devices in the list. You should be able to see the connected devices. For example, you may see Apple and Amazon Technologies devices when using an iPhone and Amazon Echo.
On a Mac, Who Is On My Wi-Fi shows you who's accessing your Wi-Fi. You'll need to do a little research to find out some of the connected devices. Look for the description and the manufacturers.
Don't panic if you don't recognize a device. Look around your house to see which devices, TVs, tablets, laptops and smartphones are accessing WiFi.
Read through the list to make sure you recognize everything. You'll know someone is connected without permission when you see devices you don't recognize.
2. Your router is old or in the wrong place
Are you using a router that is years old? It could affect your connection and jeopardize your security.
Choosing a new router is tough, so I've done the hard work for you. Check out my recommendations below.
It's also a matter of where you put your router. Don't stick it on the floor in a closet or far from places where most internet usage occurs.
Try placing your router near the center of the room for the fastest speeds. It is best to place it as high as possible, on a shelf or even against the wall. If your router has antennas, point them in different directions.
Other devices can also affect your router. Keep it away from cordless phones, bluetooth speakers, microwave ovens and baby monitors.
3. You're not paying for enough bandwidth
You may not need blazing fast internet speeds depending on how much you do at home. You're okay with lower speeds if you're streaming content on a device and mainly checking email and social media from your phone.
When your home is full of smart and connected devices, you need enough bandwidth to support them.
Here are some general guidelines to get you started:
If you only have a few devices connected to your WLAN and you mainly use your network for surfing the Internet, a tariff with 10 Mbit/s should be sufficient.
If you watch a lot of videos and download tons of media, 25Mbps should be good for you.
For many high-quality streaming and online games, you need 100 Mbit/s or more.
With 500 Mbit/s for simultaneous streaming, online gaming and downloads on many devices, you are well advised.
Keep an eye on your data cap. Your ISP may throttle your speed or even charge you for exceeding the cap if you exceed it.
Short of cash? Try these proven strategies to lower your internet, cable, and streaming bills.
4. You never change channels
Switching to a different channel for your router is a simple tweak to increase your speed. This step is beneficial if you are tuned to that 2.4GHz frequency. Switching from one channel to a less crowded one can help speed things up.
Try using a WiFi scanner to check the optimal 2.4GHz channel for your area or the least used channel.
For Macs, Apple offers the free Wireless Diagnostics tool. hold the tea option button when clicking on the wifi icon on the right side of the menu bar, then select Open Wireless Diagnostics.
Download NetSpot Wi-Fi Analyzer for Windows. Similar to the Mac's scan tool, this application gives you instant information about the Wi-Fi signals in your area, including the channels they use.
Tap or click here for direct download links to more iPhone or Android Wi-Fi analyzer apps.
5. Kids download a bunch of gaming updates and videos
When you're trying to join a video call for work, the last thing you want is your kid in the next room downloading a colossal game update. This eats up a lot of bandwidth and you'll both end up frustrated.
To keep things running smoother, schedule updates and large downloads for 1am when everyone should be asleep or asleep.
Need help introducing the kids to technical rules? I can help. Tap or click to download my tech contract for parents and kids to sign.
Try my podcast on the go or at home
My favorite podcast is called Kim Komando Today. It's a solid 30 minutes of tech news, tips and tech callers like you from across the country. Look for it wherever you get your podcasts. For convenience, click the link below to view a recent episode.
PODCAST CHOICE: Update Your iPhone, Find Hidden Spy Cameras, Amazon Saving Tips
The Supreme Court looks at social media, why one should delete Kaspersky, Facebook problems, unmanned air taxis, worst text scams and life-saving technology. You'll also learn how to make sure Amazon Alexa isn't recording everything you say and find hidden spy cameras.
Watch my Kim Komando Today podcast on Apple, Google Podcasts, Spotify or your favorite podcast player.
Listen to the podcast here or wherever you get your podcasts. Just search for my last name "Komando".
Get more technical know-how on The Kim Komando Show, aired on over 425 radio stations and available as a podcast. Sign up for Kim's 5-minute free morning roundup for the latest security breaches and tech updates. Do you need help? Leave your question for Kim here.
Copyright 2023, WestStar Multimedia Entertainment. All rights reserved. By clicking on the shopping links you support my research. As an Amazon Associate, I receive a small commission from qualifying purchases. I only recommend products that I believe in.