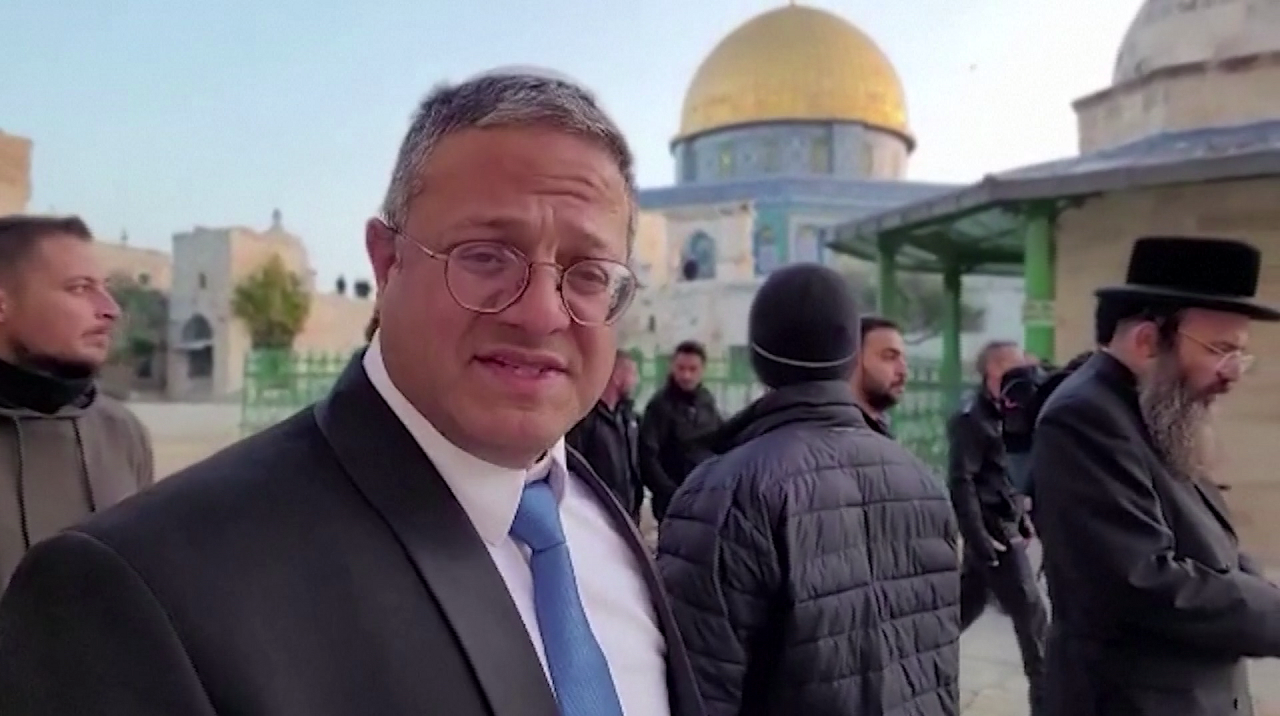 Israel's ambassador to the United Nations berated the organization for calling a meeting to discuss an Israeli official's visit to a holy site in Jerusalem.
"Minister Ben-Gvir's recent visit to the Temple Mount was not an incursion into al-Aqsa or any other fabrication that the Palestinians branded his visit as," Israeli Ambassador to the UN Gilad Erdan said during a heated speech before the UN Security Council. Thursday. "Minister Ben-Gvir's visit was in line with the status quo and anyone who says otherwise is only fueling the situation."
Erdan also proclaimed that "Jews may visit the Temple Mount. Any Jew!"
Israeli National Security Minister Itamar Ben-Gvir visited the Temple Mount or Haram al Sharif, a sacred place for Jewish and Muslim peoples. His videotaped visit included a poignant moment in which he stared into the camera and said, "We're not giving up. We will not give up. We don't blink" – a reference to the Jewish claim to the site – according to the Washington Post.
FIGHTING FOR JERUSALEM'S TEMPLE MOUNT HOLY SITE: WHY IS IT SO IMPORTANT TO JEWS, MUSLIMS AND CHRISTIANES?
An Israeli lawmaker accused Ben Gvir of "inciting the whole world" with his actions, sparking protests across the Arab world and raising concerns among Western nations that Israel might be unable to honor long-standing agreements on access to such sites .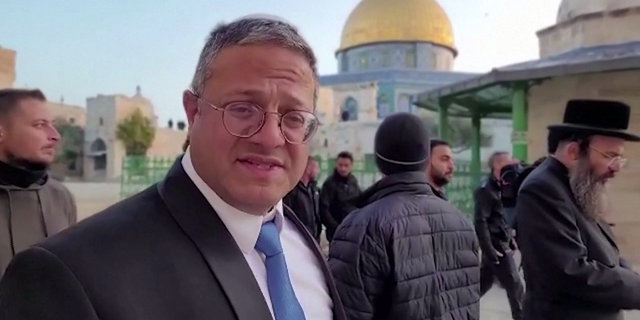 Ben-Gvir did not break any laws, but Jews believe that going to the Temple Mount, also known as "the place of the holy of holies," is forbidden.
DOZENS OF CHRISTIAN GRAVES DRUMMED IN JERUSALEM HISTORICAL CEMETERY, DEFINED: 'CLEAR HATATE CRIME'
The visit prompted UAE officials to call an urgent UN Security Council meeting over the visit, which quickly became heated as Israeli and Palestinian officials clashed verbally.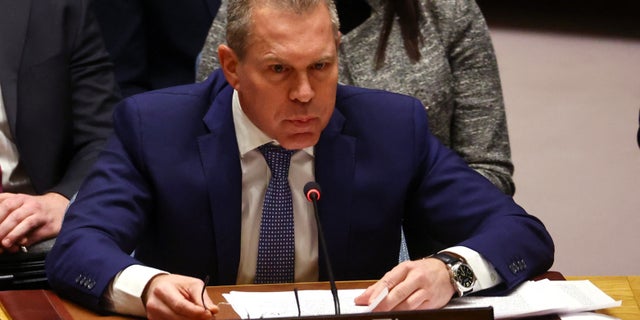 Deputy UN Secretary–General Khaled Khiari called the visit "particularly inflammatory" given Ben-Gvir's "past advocacy for changes in the status quo". The need to maintain current understandings of common ownership at the site remains central to many policymakers regarding Jerusalem.
BLINKING reminds Israel Biden admin that he committed to a "two-state solution" after Netanyahu's appointment
"At this delicate moment, all efforts to reduce tensions should be encouraged, while provocations, riotous moves, unilateral actions and threats of violence must be categorically rejected," Khiari said.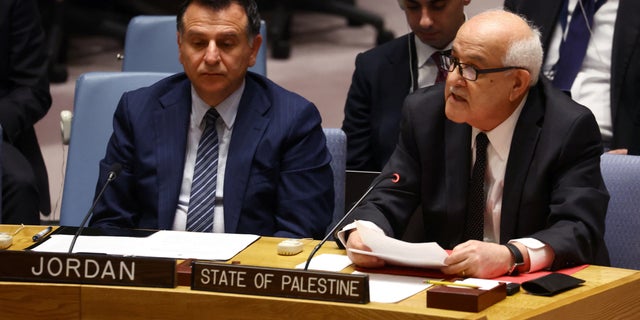 France's representative to the United Nations, Nicolas de Riviere, who serves as a permanent member of the Security Council, urged Israeli Prime Minister Benjamin Netanyahu to "ensure that the status quo of the Holy Sites is respected."
US Deputy Ambassador to the United Nations Robert Wood similarly emphasized the understanding that "Netanyahu's governmental platform calls for the maintenance of the status quo regarding the holy sites."
UKRAINE CONDEMNS ISRAEL AND RUSSIA IN CHAT AND PROPOSES 'CHANGE OF POLICY' UNDER NEW NETANYAHU ADMIN
"We expect the Government of Israel to live up to that commitment," Wood said.
The status quo only allows Muslims to pray at the site where Al-Aqsa Mosque stands. Ben Gvir's supporters insist the minister never stepped on what was believed to be the holy of holies and never prayed, thereby avoiding any injuries.
The Palestinian representative of the World Organization, Riyad Mansour, called Ben-Gvir "an extremist minister of an extremist state" convicted of hate speech and known for his "racist views". Mansour said Ben Gvir pledged to allow Jews to pray at the site and called on nations to "uphold international law and the historical status quo," warning that "if they don't, our Palestinian people will." do".
Erdan called the session a "waste" that would show "nothing," stressing that tens of thousands of Jewish travelers visit the site as long as they enter from "a designated entrance, on designated days, at limited times, in small groups and below." heavy security detail."
CLICK HERE TO GET THE FOX NEWS APP
"When this council devotes its valuable time to 'shows about nothing,' it legitimizes the poisonous lies of the Palestinians, thereby enabling the terrorists to continue their murderous ways," Erdan said.
"Although the Temple Mount is unfortunately not yet a house of prayer for all nations, it is still the right of every Jew – regardless of title – to at least, at least, visit this holiest of holy places," he added. "Jews will continue to visit the Temple Mount, and those who believe in tolerance and coexistence should support that."
The Associated Press and Reuters contributed to this report.