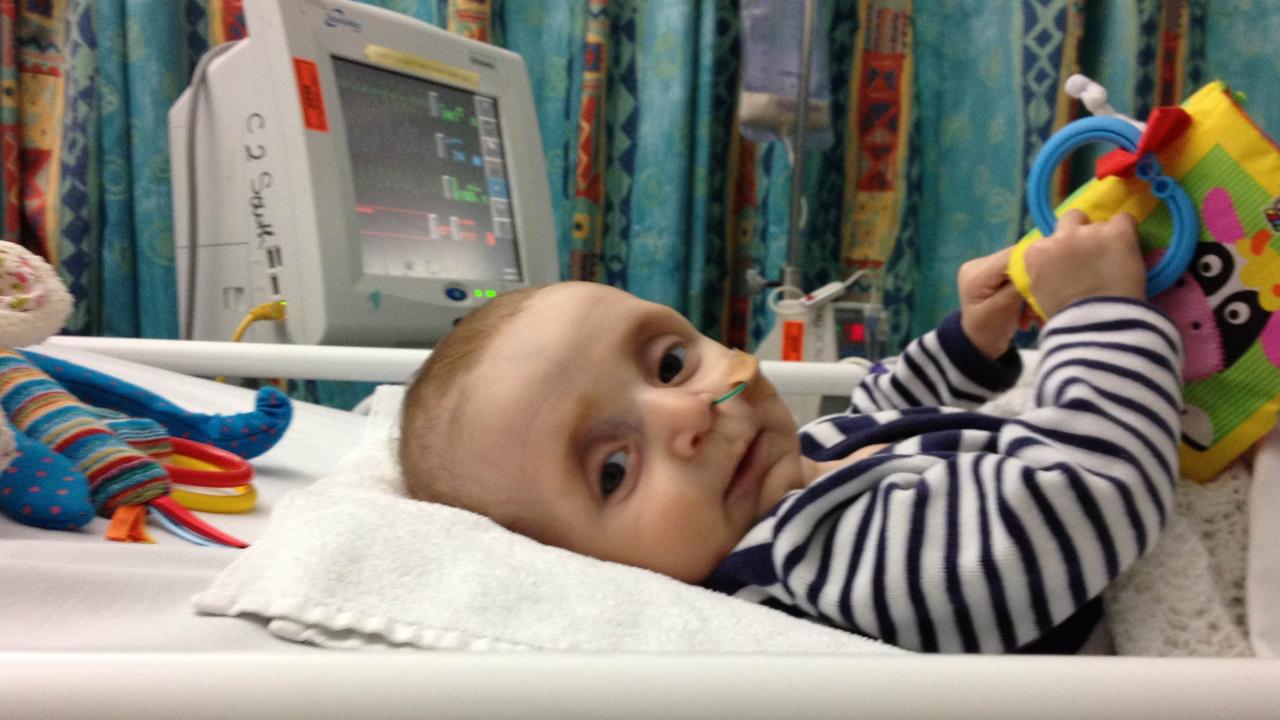 Don't ask me to remember what I did last Thursday, but the events of January 13, 2013 will be etched into my memory forever. That was the day ten years ago my little son Teddy died.
Born with neonatal Marfan Syndrome, he had a myriad of problems over his nine short months. In December 2012, he underwent heart surgery at The Royal Children's Hospital in Melbourne and fought until his battered body could not keep up.
Like a reel playing endlessly on an endless loop, I can still see this intensive care room with its bed and fan, highlighted by the rays of summer sun shining through the window. There's his green blanket, which he got as a Christmas present when Santa Claus visited his bed. I can hear the long, sad sigh as the doctor exhales, turning off Teddy's life support and I describe to him how in the next life he will be able to sit, stand, walk and even run; all of that had been denied him in this one.
I watch as the nurse turns and looks out the window at the trees in the park while I sing Teddy to his last sleep. And then something goes wrong with the sound.
Back then, on this Sunday morning, my ears started ringing. I couldn't hear anything as this friendly orderly handed me a garbage bag with his stuff, leaned over and said something seriously.
I could make out his lips moving as he nodded and formed the word "yes."
Many words would be spoken in the weeks, months and years that followed — but I keep waking up in the middle of the night and wondering what those were, he said.
There were more words a few weeks later when, almost crushed by the weight of our grief, we visited a grief counselor and desperately asked her how much longer we would feel like this. "Five years," she answered honestly, surprising us. She explained that our grief would never go away, but over time we would learn to live with it. She was right.
When a new year begins, another decade begins in my life. The last ten years have had endings and beginnings; We reached the lowest possible point and then slowly began to rebuild.
The decade brought happiness again—sisters for Teddy, new jobs, a new home, but most of all, a new understanding of the meaning of life. The secret is simple: use the time you have and don't waste a second. Few of us will ever have a life free of loss or trauma, but it is possible to overcome pain, not by burying it, but by folding it into yourself and growing into something stronger.
Strive for what you want, but don't let others define you.
Find things that bring you joy and settle for a level of contentment that gives you peace. And when faced with betrayal or disappointment, never forget, but you can forgive lest you sink into your Prince Harry-style misery. After all, love the smallest things in life because they make the biggest impact. like teddy