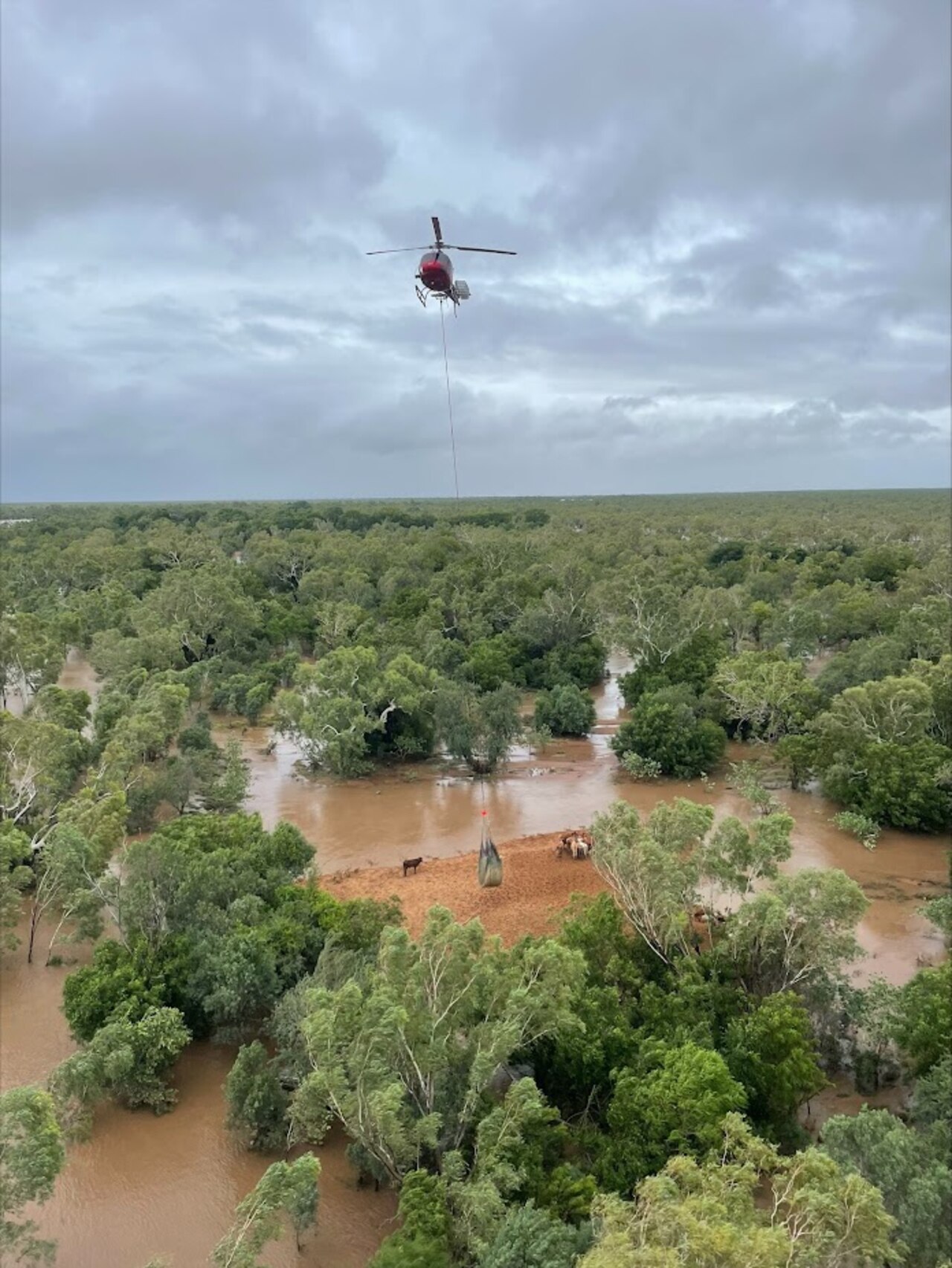 An aerial photo has revealed the true extent of flooding in WA as cities are cut off by rising water levels.
The image, taken near Fitzroy Crossing in the Kimberley, shows bales of hay being lowered onto stranded cows surrounded by water.
The photo comes as cities including Broome and Fitzroy Crossing remain cut off from the rest of the state.
As the system that caused widespread flooding, ex-tropical Cyclone Ellie, encroaches into the Northern Territory, communities across the Kimberley are still grappling with the aftermath.
Prime Minister Anthony Albanese landed in Broome overnight and WA Premier Mark McGowan is due to arrive on Monday before the pair tour devastated communities.
They will be flown to Fitzroy Crossing to see the damage firsthand before returning to Broome to meet with emergency services workers and volunteers who have been working tirelessly over the past week to keep the community safe.
Like Monday morning, flood levels are steadily falling in locations along the Fitzroy River. However, you continue to climb downstream at Pandanus Park and Willare.
The state Fire and Rescue Services Agency has received 54 requests for assistance since last Monday afternoon.
Around 230 people have been relocated so far, with 17 planes helping across the region – including the three Defense Force planes that flew late last week.
More information can be found here.
Originally published as cattle rescued from the WA floods when cities were turned into islands