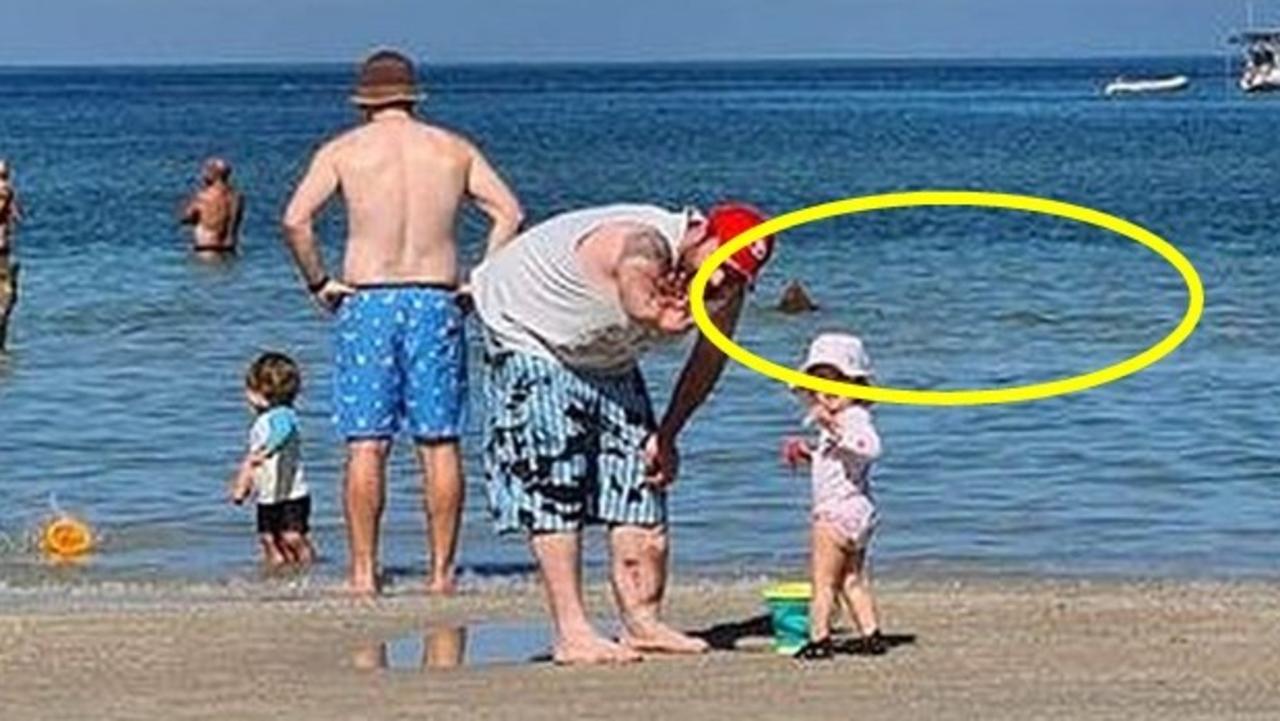 A hidden detail in the background of an otherwise typical family beach photo has divided a local Melbourne community.
In the picture, shared to Facebook on Monday, a man and his young child are standing on Carrum Beach in south-east Melbourne.
In the background of the photo, what appears to be a dark shark fin glides through the shallows alongside a group of two men and a dog.
On Sunday, the Chelsea SES said in a Facebook post that there had been an unconfirmed shark sighting off Chelsea Beach, fueling speculation that a local shark named "Bruce" had returned.
Chelsea SES said Monday that following the sighting it had received a message from a family who had been in Carrum Beach on Sunday who, after reviewing photos taken that day, noticed the eerie shape in the background.
"Now I have to admit when I saw the pictures I wasn't sure what they were so I contacted a number of places to ask their opinion and they all agree that while they aren't can confirm it's a shark, you can't say it's not," Chelsea SES wrote on its Facebook page on Monday.
"The family is very sincere and in fairness they are the first to admit that they are not sure what they have snapped but they would certainly like to know."
Almost 100 locals commented on the photo.
"I agree it can't be ruled out – but it is highly unlikely that a shark cruising in the shallows would go unseen and those in the photo would not know," one man wrote.
"Looks a bit flat for a shark with a fin this size," wrote another.
"Looks like a small shark, maybe that's why no one was attacked," wrote one woman.
Chelsea SES and the Victorian Fisheries Authority have been contacted by NCA NewsWire.
Originally posted as a hidden detail in Melbourne beach photo, the community is nervous