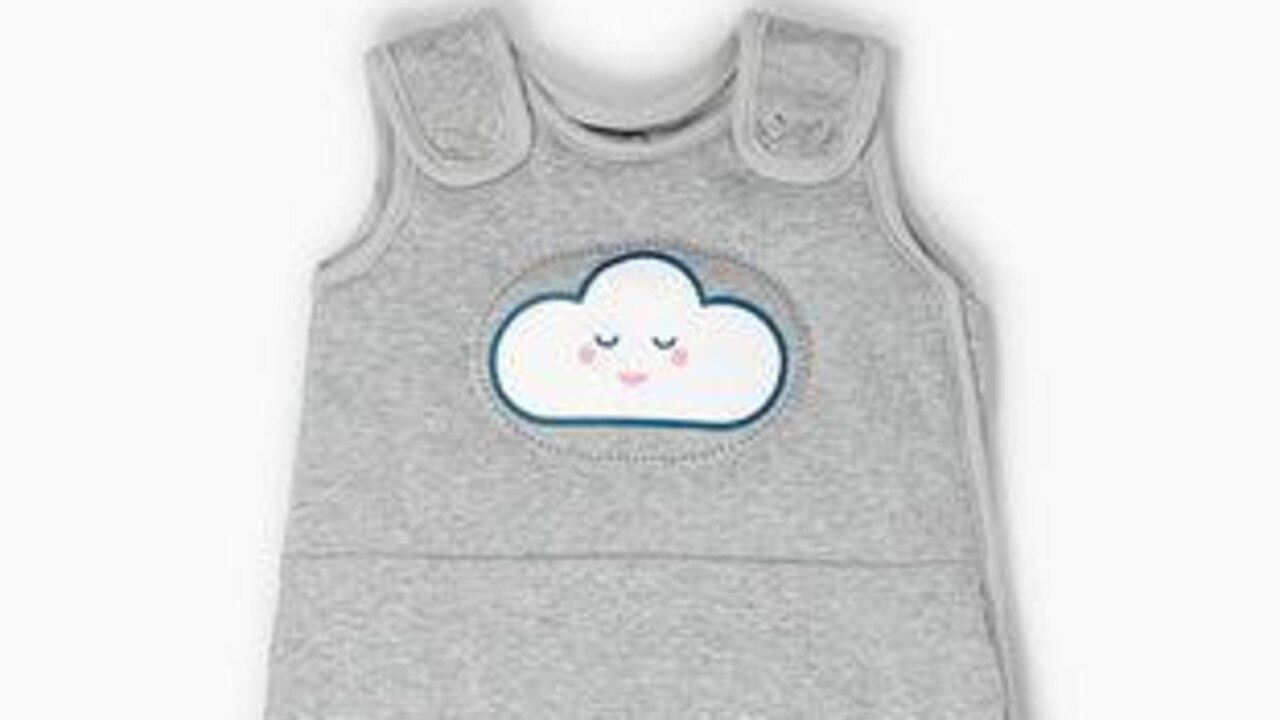 A popular brand of baby sleeping bags has been recalled over concerns the defective sleepwear could pose a choking risk for infants.
The Australian Competition and Consumer Commission (ACCC) issued the urgent recall notice for the Bubpods Sleep Sack product online between May 4, 2021 and November 16 last year.
Parents who purchased the product are advised to stop using it immediately and ask for a full refund.
The product is a gray baby sleeping bag with a small, weighted, cloud-shaped patch on the front and is available in several sizes.
According to the release, the sleeping bag contains a weighted patch that poses a compression or suffocation hazard.
"Weighted sleepwear can restrict an infant's chest and abdominal movement, increasing the risk of choking," the ACCC said in a statement.
"Weighted products can also restrict an infant's movements. For example, if an infant rolls onto their stomach, they may not be able to roll over."
Consumers can contact Bubpods by email at support@bubpods.com.au.
Originally issued an Urgent Recall for popular baby sleeping bag range due to choking hazard concerns