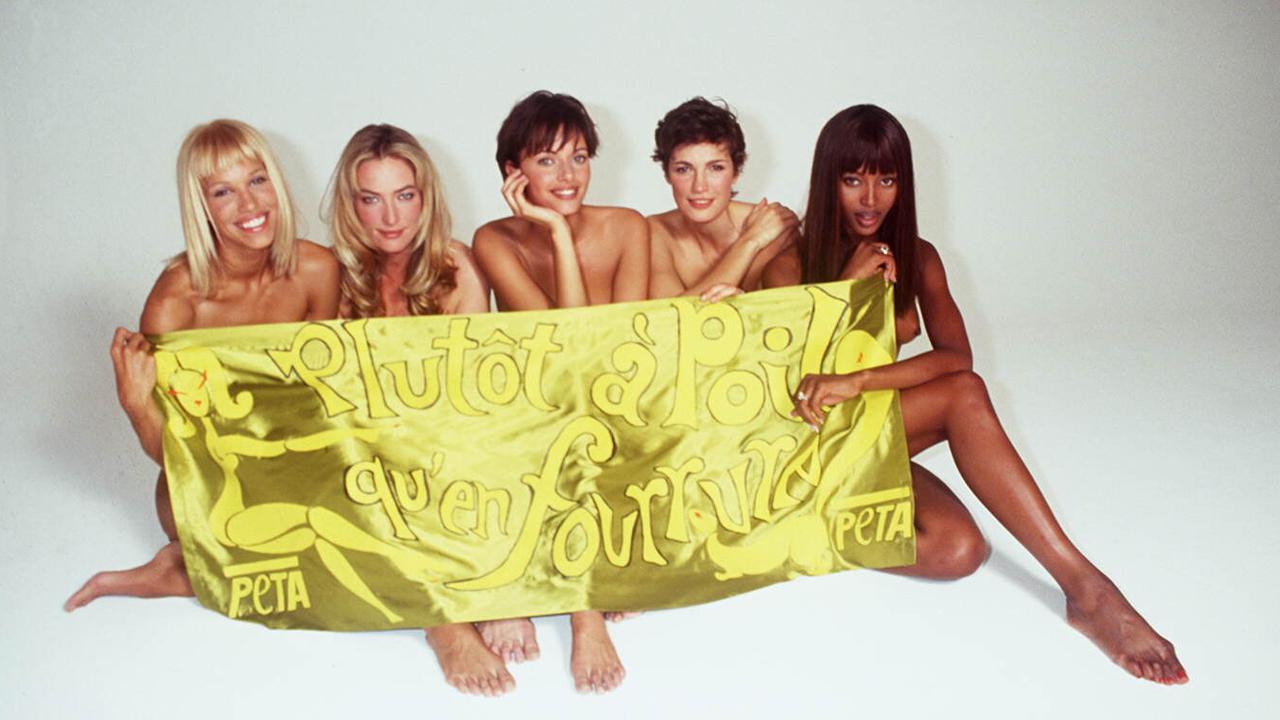 Tatjana Patitz, a Vogue model who appeared on dozens of fashion magazine covers over her 40-year career after rising to fame in the '80s and '90s, has died. She was 56.
While the cause of death has not been disclosed, Vogue confirmed that the model recently passed away.
Best known for her work in Vogue, the iconic supermodel also starred in George Michael's Freedom! '90" music video along with fellow models Cindy Crawford, Christy Turlington and Linda Evangelista.
Raised in Sweden by her Estonian mother and German father, Patitz started her modeling career at the age of 17 when she came third in a competition in Stockholm in 1983. The prize was a trip to Paris on a limited-time modeling contract — and that rest is history.
"Tatyana has always been the European icon of chic, like Romy Schneider-meets-Monica Vitti," wrote Anna Wintour, Condé Nast's chief content officer and Vogue's global editorial director, in memory of the cover star.
"She was a lot less visible than her peers — more mysterious, more mature, more unattainable — and that had its own appeal," Wintour continued.
The Post has reached out to Patitz's agency for comment.
Despite being out of work for a year after her stay in Paris, Tatjana soon became a fixture in the modeling world, according to Vogue. Along with her background in acting, her "special" looks have taken her far.
"People have always said that I look special; that I don't look like everyone else," she told Vogue in a 1988 profile titled "Tatiana: Million Dollar Beauty." "And that's why I wanted to make it."
She has had a number of screen appearances, including music videos for Duran Duran and Korn, as well as films and brief cameos on television.
She has worked with some of the industry's most prolific photographers, including Peter Lindbergh, whose January 1990 British Vogue cover shoot of Patitz, Evangelista, Turlington, Crawford and Naomi Campbell served as the "birth certificate" of the supermodel era.
"We are deeply saddened by the death of Tatjana Patitz, a longtime friend of Peter," the Peter Lindbergh Foundation tweeted on Wednesday. "We would like to pay tribute to Tatjana's kindness, inner beauty and outstanding intelligence. Our thoughts are with their loved ones and very special [her son] jonah She will be greatly missed."
Described by fashion magazine as "the quietest and perhaps most intense of the original supermodels," Patitz didn't flock to Paris or New York like the other aspiring models. Instead, she found solace in California's great outdoors and vowed never to sell her soul to the business.
"There were glamorous moments, but it was exhausting," she told the Guardian in a 2009 interview. "The low points were having to travel so much and being exhausted. I always thought so [fashion and modelling] wasn't who I was; it was what i did. It didn't define me. Living out here and coming back to this place was, in a way, like a sigh of relief."
She is survived by her 19-year-old son Jonah, whom she described as her "source of happiness," according to Vogue.
This article was originally published by the New York Post and is reproduced with permission
Originally published as "One of the Originals": Supermodel Tatjana Patitz dead at 56