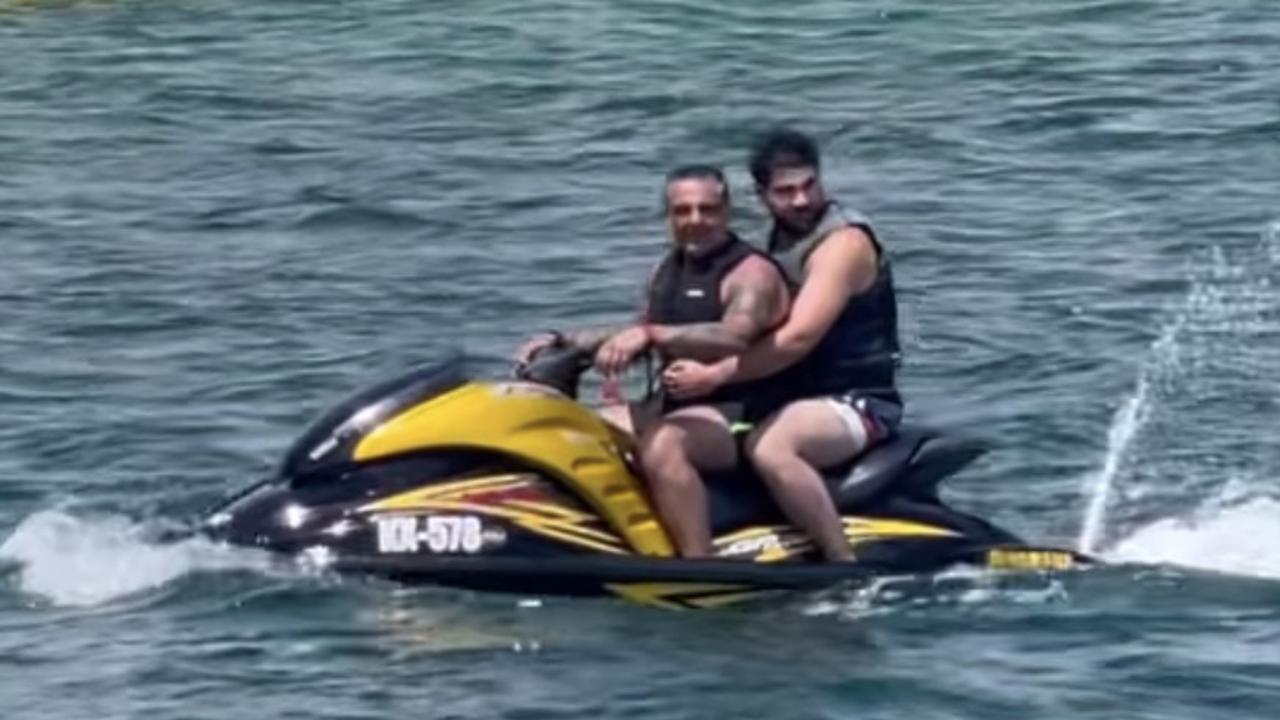 Two men on a jet ski were blasted for their actions after video footage showed them "chasing" a dolphin pod.
On Thursday, marine photographer Jessica Beckham took to Instagram to share footage of the two jet-skiing at a pod of dolphins on Victoria's Mornington Peninsula.
"PLEASE SHARE," she asked.
"I've spent over twenty years in Port Phillip Bay and this problem isn't getting better, it's a hundred times worse and nothing is being done.
"These guys on their jet skis were relentlessly cruising back and forth over dolphins this afternoon."
Ms Beckham urged viewers of the video to report the behavior to the Department of Energy, Environment and Climate Action (DEECA).
Regulations require jet skiers to stay 300m and boats 100m from dolphins in the water.
"The speed and erratic behavior of jet skis on this stretch of beach so important to these endangered dolphins is outrageous," she said.
"We have regulations to protect our marine animals, but who is enforcing them?
"When will DEECA do something to protect our sea creatures?"
Commentators condemned the jet skiers' actions, saying the problem was "getting out of hand".
"These riders are breaking the law and are a danger to beachgoers. It was the worst thing I've experienced in 30 years," said one person.
"This is outrageous and will be outrageous if nothing is done about it," said another.
"They look like they don't even know what they're doing wrong…it's too easy to get a boat/jet ski license."
In a statement, DEECA told NCA NewsWire that the public has been urged to report wildlife crimes to Crime Stoppers at 1800 333 000.
They said anyone caught within 100m of a dolphin risked a fine of up to $3698 under the Wildlife Act 1975.
"If a dolphin approaches a boat or jet ski, slow down or stop the vessel and let the dolphins move on," DEECA said in the statement.
Callie Donaldson, deputy director of conservation at DEEECA, said the harassment of wildlife was unacceptable.
"Harassing dolphins and other wildlife is cruel and unacceptable and we urge the public to report this behavior to Crime Stoppers on 1800 333 000," said Ms Donaldson.
"Small changes in behavior can make a big difference in wildlife welfare. Our patrols are focused on engaging with the public to ensure they know the rules and anyone caught doing the wrong thing is held accountable."
"We are fortunate to have iconic species along the coast and we want beachgoers to be able to safely share the beach with them."
Originally published as a marine photographer blows up jet skiers 'chasing' a dolphin pod.