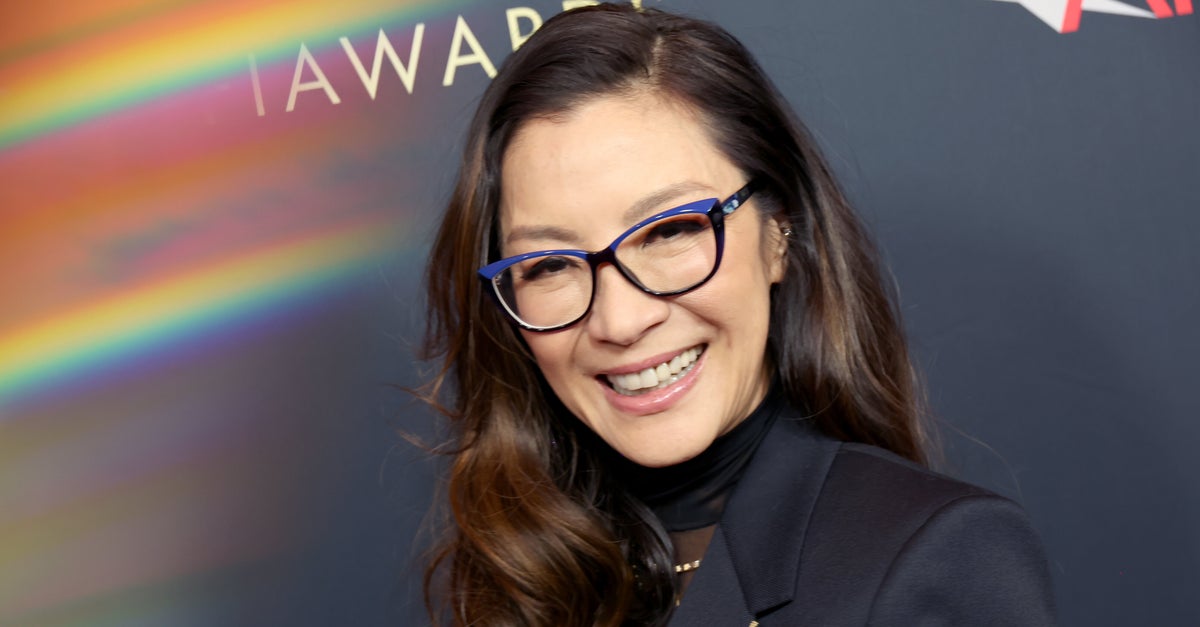 PASADENA, CALIFORNIA. — Michelle Yeoh just won a Golden Globe for Everything Everywhere All At Once and is now starring in another project with a mostly Asian cast and crew.
"I think we've broken that glass ceiling. I hope we made it hell with a ninja kick and it's never coming back, like Humpty Dumpty together," she told reporters Friday at the Television Critics Association's winter press tour during a panel discussion previewing the upcoming one Disney+ series American Born Chinese." "But the only way we're going to keep this going is to find the right storytellers, get the studio execs to understand it and keep moving forward, which means more jobs." will create, which will create more opportunities."
She warned against the tendency to treat representation as "just checking a box". "Oh, there's a Chinese actor." Tick ​​the box. 'Oh, all right. That means I'm diverse. I have diversified and I embrace everyone.' But that's not the truth," Yeoh said.
Long a legend in Asia after launching her career as a martial artist and star of Hong Kong cinema, Yeoh has become even more of a legend in recent years, particularly after starring in 2018's Crazy Rich Asians. The film's success as the first Hollywood studio film in 25 years with an Asian majority cast accelerated a wave of Asian-led major films and television shows that continues with American Born Chinese. She plays Guanyin, the Chinese goddess of mercy from Journey to the West, the classic Chinese mythical novel, in the TV adaptation of Gene Luen Yang's best-selling graphic novel, which premieres this spring.
But here, as Yeoh explained, the goddess is reimagined as an "aunt" character who wears sweats and a baseball cap, casually going about her daily life. It exemplifies the distinctive tone of the graphic novel and show, which deftly blends "Journey to the West" with the topical narrative of a Chinese-American teenager, Jin Wang (played by newcomer Ben Wang).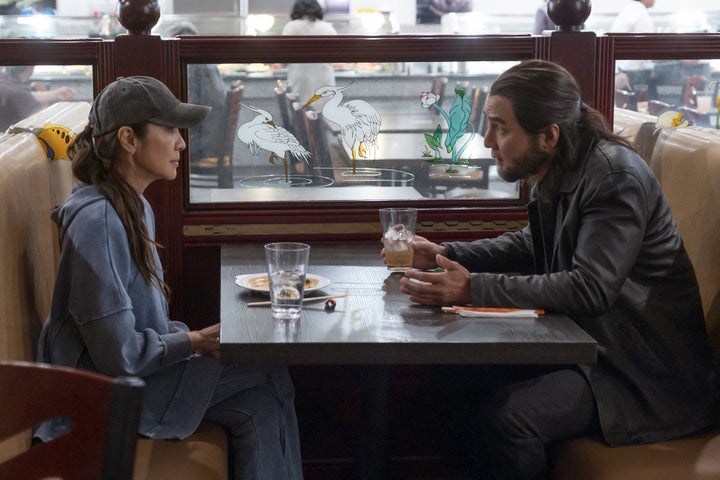 According to showrunner Kelvin Yu, casting the legendary Yeoh in the role of a goddess was an obvious choice. "It's a bit like casting the Queen of England or the Great Gatsby," he said. "You need someone who weighs that much. And I don't know there's nobody but Michelle Yeoh who can walk into a room and you're like, 'Yeah, that's a goddess!'"
Yeoh was asked what it was like to become an "icon" for her roles in Crazy Rich Asians and Everything Everywhere All At Once. But co-star Daniel Wu, who plays the Monkey King in "American Born Chinese," reminded everyone, "She's always been an icon in Asia."
Wu, who grew up in the US but has found more success working in Asia, said he always feels a little out of place on either side of the world.
Working on Hong Kong and Chinese films as an Asian American, "I always felt like I was a little alien to them. And when you do the western productions here, even if you're the only Asian on the set, you feel like an outsider," he said. "When I came to do American Born Chinese, I was like, 'Oh, this is my family. This is my tribe." You felt you belonged. It felt like home and I have never experienced that in the 20+ years that I have worked in this business."
A notable feature of the show is how it minimizes the tendency to explain the story's inherent cultural quirks and avoids doing justice to a white gaze.
"I feel like audiences are getting wiser about how much they're watching, and part of that is that it doesn't feel like audiences want the generic version of culture or a superficial representation of a culture. So the details that you put into the details don't need to be explained," series director Destin Daniel Cretton told HuffPost, not wanting to explain too much. "Whenever you start explaining something to an audience that doesn't know, it just doesn't feel right. It doesn't feel like it's flowing. And that's why we want to treat our audience like they're smart, because when we do our test screenings, we realize that they actually are. They don't want to be badmouthed."
Yu likened her approach to the show's culture-specific details to "Shrekifying" Chinese culture.
"If you look at 'Shrek' it's a hodgepodge of basically European myths. It's every Grimm fairy tale, it's Cinderella, and they all hang out together and there's no one there to explain who Snow White is," he said. "You don't have to explain. There is no opening scroll at the beginning of 'loki' telling you who loki is you just enjoy 'loki' and if you want to look up loki you can look up loki but it's no barrier to entry to enjoy the tv show and such we tackled our confrontation with Chinese culture."
Yang explained that one of the themes that regularly comes up when discussing the novel with readers is the adage that the more specific a story is, the more universal it can become.
"Ever since the book came out more than 15 years ago, I've had the privilege of visiting these libraries, schools and universities to talk about the issues," Yang said. "So, after these talks, I will have students who come from different immigrant families where the parents come from all over the world. Their parents might be from Nigeria or Poland or the Philippines and they come to me and tell me how the story spoke to them."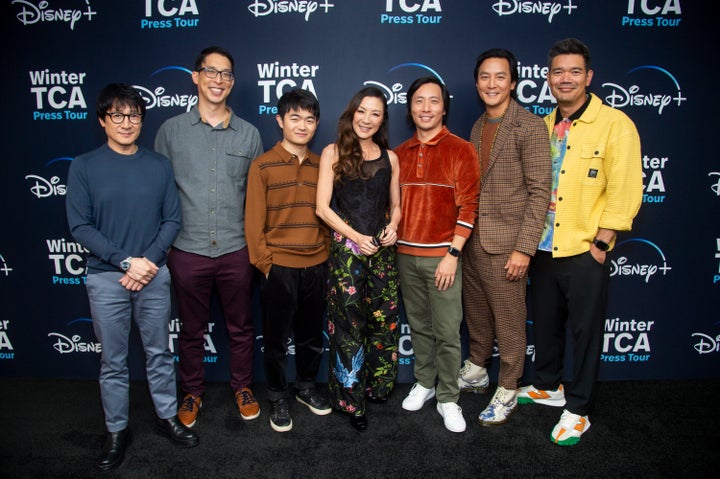 The series is an all-everywhere-at-once reunion. It also features Ke Huy Quan, fresh from his own Golden Globe win this week, and continues his remarkable comeback after retiring from acting in the early 1990s due to a shortage of roles for Asian actors. Appropriately, his character in American Born Chinese is a sort of nod to his past: Quan plays Freddy Wong, a racist caricature based on a 1990s fictionalized sitcom whose catchphrase is "What could go wong?"
Quan recalled that the role initially "scared me to death" given its problematic nature. But in the show, set in the present, the character becomes an Instagram and TikTok meme reevaluated for its racist tropes. And he learned to appreciate how his career reflected it.
"I realized it was important to show today's audience what it was like to be an Asian actor in the late '80s, early '90s," he said. "It's practically a mirror to yourself."
Quan, who took on the role before Everything Everywhere All At Once came out and started his career renaissance, recalls being so scared he needed the show's producers to really get behind him. "When they offered me the role, I was so scared and I said, 'You have to promise me one thing. If this show comes out and people hate my character and nobody wants to hire me again, you have to promise me a job,'" he joked.
Despite all the accolades Quan has received for Everything Everywhere All At Once and his highly anticipated role in the new season of Marvel series Loki, getting a job probably won't be a problem anymore.
American Born Chinese launches on Disney+ this spring.