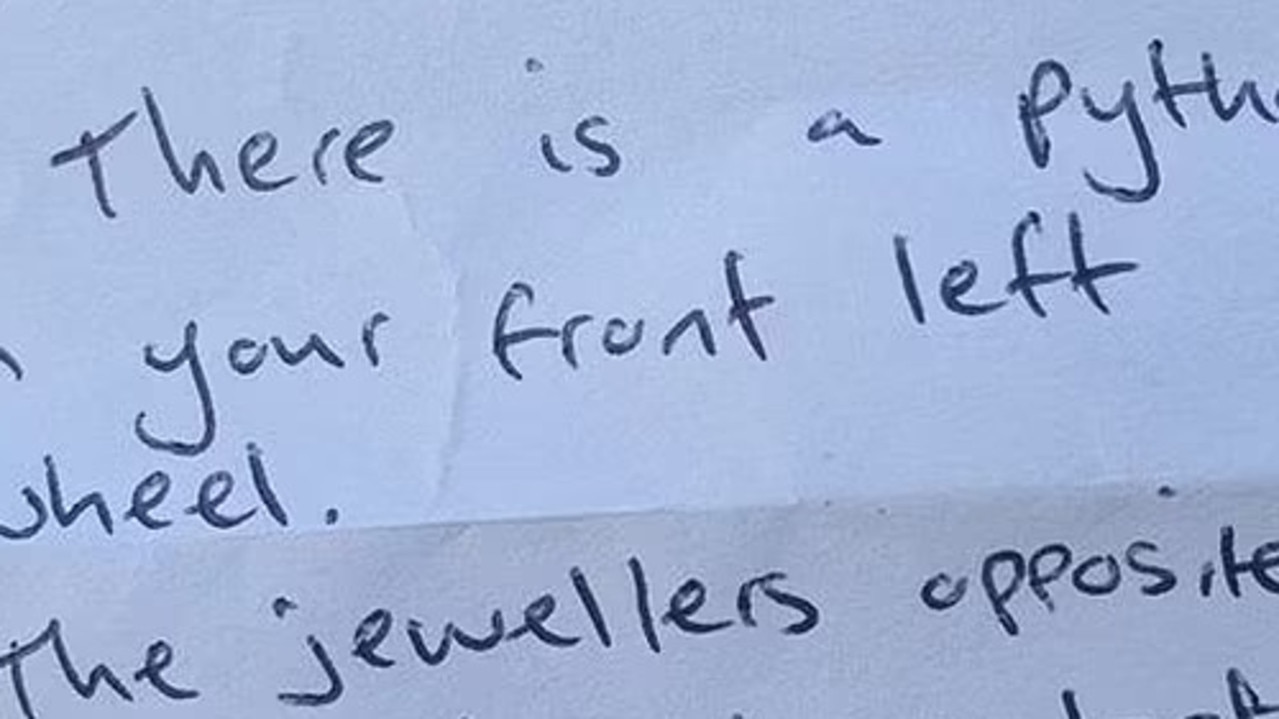 A driver had the scare of his life after finding a note stuck under his car's windshield wipers.
David Mantellini was shopping in Manly, a Sydney beach suburb last Monday when he found a crowd huddled around his Mazda.
A handwritten note on his windshield explained why.
"Hello car owner!" it began, "there is a python in your front left wheel. The jeweler across the street is trying to contact Wildlife Rescue."
"Thank you!" it ended happily.
Looking down, David found the reptilian malefactor sticking out of the hubcap on the passenger side of his car.
But he was also in a hurry: David's wife, Nicola, had given birth to their second child, Olivia, just five days earlier, and she had only been discharged from the hospital that morning.
Mr. Mantellini was on his way to pick up his eldest daughter Luna before introducing her to her new little sister when David became obsessed with the snake.
"He faced the dilemma of waiting for animal rescue or picking up our daughter," Ms Mantellini told Nine News.
"Quick-thinking locals helped him out, and the nearby sushi place took the car key until the police arrived.
"Another lady packed our car seat in her car so that the toddler pick up and new baby introduction could go ahead as planned."
Eventually, wildlife authorities arrived and removed the snake, believed to be a diamond python, before releasing it in nearby North Head National Park.
"The line was removed safely and the two sisters had a beautiful first meeting and had sushi for dinner," Nicola said.
"But not quite the day we expected."
Originally released as a shock to motorists after a disturbing note was left on the car's windshield