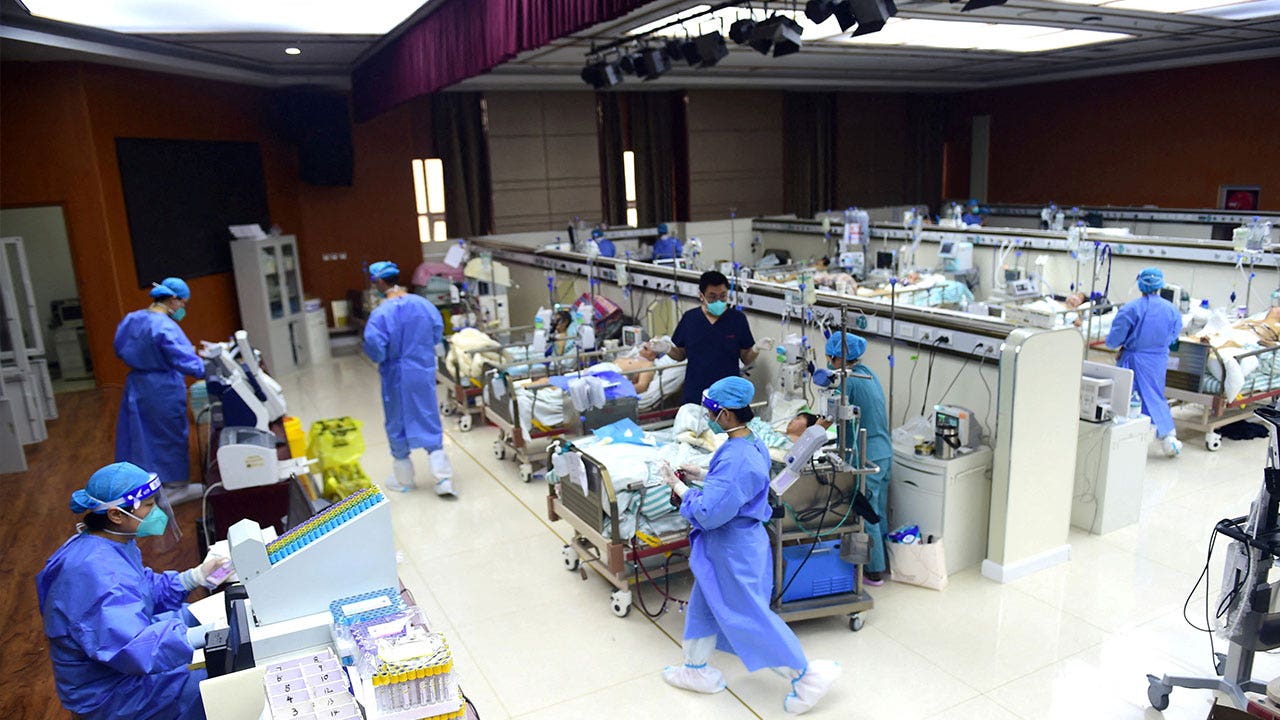 During a busy shift at the height of the COVID wave in Beijing, a doctor at a private hospital in the emergency room saw a printed notice: Doctors should "try not to write COVID-induced respiratory failure" on death certificates.
If instead the deceased had an underlying medical condition, that should be cited as the main cause of death, the release said, a copy of which was seen on Reuters.
If doctors believe the death was caused solely by COVID-19 pneumonia, they must report to their supervisors, who will arrange two levels of "expert consultations" before a COVID-related death is confirmed, it said.
As COVID ravages China, US expands testing system for inbound travelers
Six doctors in public hospitals across China told Reuters they had either received similar verbal instructions preventing them from attributing deaths to COVID or were aware their hospitals had such guidelines.
Some relatives of people who have died from COVID say the disease did not show up on their death certificates, and some patients have reported not being tested for coronavirus even though they arrived with respiratory symptoms.
"Since reopening in December, we have stopped classifying COVID deaths," said a doctor at a major public hospital in Shanghai. "It's pointless to do that because almost everyone is positive."
Such guidelines have led to criticism from global health experts and the World Health Organization that China has drastically underreported COVID deaths as the coronavirus is rampant in the country, which abandoned its strict "zero-COVID" regime in December.
On Saturday, officials said 60,000 people with COVID-19 have died in hospitals since China's policy U-turn, about a 10-fold increase from previously reported figures but still falling short of expectations by international experts, who said China can see more than one million deaths related to COVID this year.
China's Center for Disease Control (CDC) and the National Health Commission (NHC) did not immediately respond to Reuters requests for comment.
The doctors in this article did not want to be named because they are not allowed to speak to the media.
Several said they had been told such orders came from "the government," though no one knew from which department, a common situation in China when politically sensitive orders are being disseminated.
Three other doctors in public hospitals in different cities said they were not aware of such guidelines.
One of them, a senior emergency physician in Shandong province, said doctors issue death certificates based on the actual cause of death, but "how to categorize these deaths" is up to hospitals or local officials.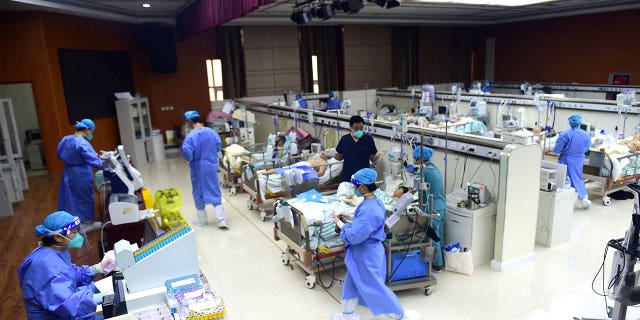 'Looks low'
Since the start of the pandemic, which first emerged in its central city of Wuhan three years ago, China has been heavily criticized for not being transparent about the virus – an accusation it has repeatedly denied.
Before Saturday, China was reporting five or fewer COVID deaths a day. Of the nearly 60,000 COVID-related deaths since December 1, it was announced Saturday that less than 10% were caused by respiratory failure due to COVID. The rest resulted from a combination of COVID and other diseases, Jiao Yahui, head of the National Health Commission's (NHC) Bureau of Medical Administration, said Saturday.
Michael Baker, a public health scholar at the University of Otago in New Zealand, said the updated death toll was still "low" compared to the high level of infection in China.
"Most countries are finding that most deaths from COVID are caused directly by the infection and not by a combination of COVID and other diseases," he said. "In contrast, the reported deaths in China are mainly (90%) a combination of COVID and other infections, which also suggests that deaths directly from COVID infection are underreported in China."
Yanzhong Huang, senior fellow for global health at the Council on Foreign Relations in New York, said it's unclear whether the new data accurately reflects actual deaths, partly because the numbers only include deaths in hospitals.
The World Health Organization (WHO) on Monday recommended that China monitor excess mortality to get a fuller picture of the impact of the COVID surge.
Excess mortality occurs when the number of deaths in a given period is higher than it should be compared to historical averages.
CHINA-COVID CRISIS: BEIJING HOSPITAL HAS NO BEDS MADE, FAMILIES BURNER BODIES ON STREETS DURING DEATH SPIKE
exam ends
Seven people told Reuters that their recently deceased relatives' death certificates made no mention of COVID, even though the relatives either tested positive for the virus or showed COVID-like symptoms.
Social media was full of similar reports.
When a Beijing resident surnamed Yao took his COVID-positive 87-year-old aunt to a major public hospital with respiratory problems late last month, doctors didn't ask if she had the virus and didn't mention COVID, Yao said.
"The hospital was packed with patients, all in their 80s or 90s, and the doctors didn't have time to talk to anyone," Yao said, adding that all seemed to have similar COVID-like symptoms.
Patients, including his aunt, were rigorously tested, albeit not for COVID, before being told they had pneumonia. But the hospital told him he had run out of medicine, so they could only go home.
She recovered ten days later.
Medical staff at public hospitals in several cities in China said PCR tests, which were required almost daily under "zero-COVID" for large sections of the population, have now all but been abandoned.
Shifting focus from testing could be the best way to maximize resources when hospitals are overwhelmed, two experts told Reuters.
Ben Cowling, an epidemiologist at Hong Kong University, said that almost all patients with acute respiratory problems would have COVID: "Because antivirals are very scarce, I don't think laboratory testing will make much of a difference for case management."
CLICK HERE TO GET THE FOX NEWS APP
'Be careful'
A senior doctor in the eastern city of Ningbo said doctors there had been "cautious" when saying someone had died from COVID, but if they wanted to do so they would have to get a permit.
No other disease requires the same level of "caution" to enter on a death certificate, he said.
The doctor at a major public hospital in Shanghai said weekly death rates have been three or four times higher than normal for this time of year since the recent COVID wave. Most had more than one illness, but COVID made their condition worse, she said.
"On the death certificate, we put one major cause of death and two to three incidental causes of death, so we basically leave out COVID," she said.
"There is no other option but to follow the hospital instructions that come from the government. I'm too unimportant to make a decision," she said.