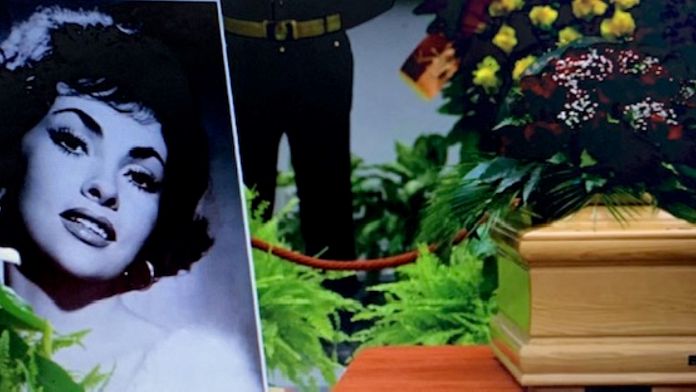 Fans joined family members to pay their last respects to the late Italian actress Gina Lollobrigida at Rome City Hall, where the film icon's body was laid out on Wednesday.
The diva of Italian cinema of the 1950s and 1960s died on Monday at the age of 95.
Politicians and friends also paid homage to the artist, who was also famous as a photographer and designer.
Her funeral will take place Thursday at the Basilica of Santa Maria in Montesanto in Rome, known as the Church of Artists.
Lollo, as she was affectionately known by Italians, began making films in Italy shortly after the end of World War II, when the country began promoting a stereotypical concept of Mediterranean beauty as buxom and brunette on the big screen.
The actress was once called the most beautiful woman in the world after the title of one of her films.