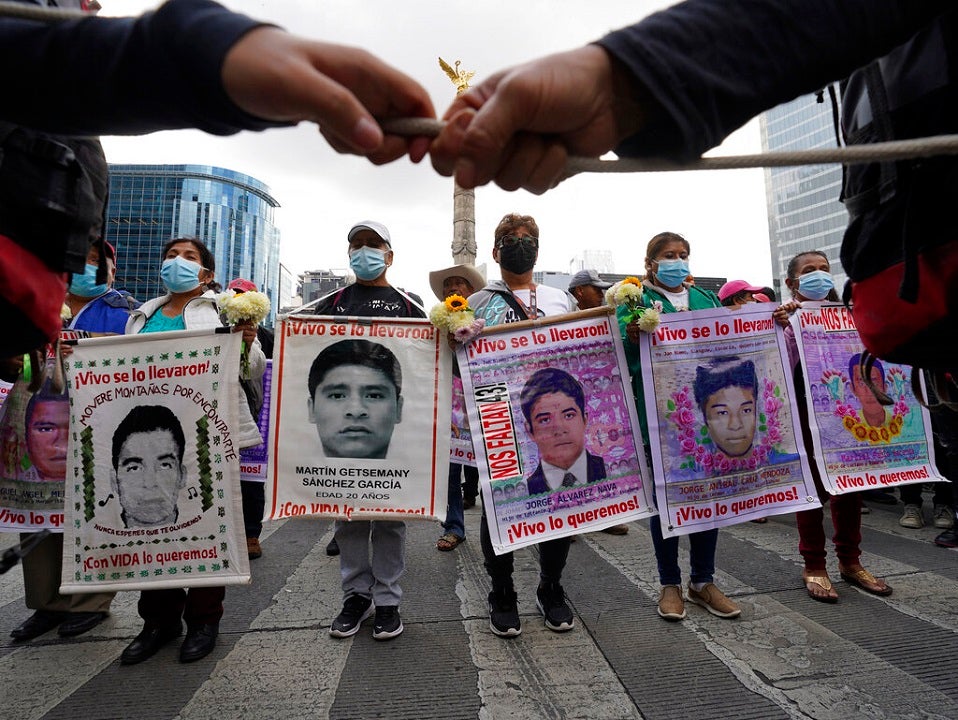 American authorities turned over a prime suspect in the 2014 kidnapping and murder of 43 college students to their Mexican counterparts after he attempted to cross the border without the proper documents.
Mexico's National Immigration Institute identified the man by his first name only, but a federal agent later on Thursday confirmed to The Associated Press that he is Alejandro Tenescalco. The institute said he failed to qualify for asylum in the United States.
Former Mexican policeman Tenescalco was caught trying to cross the border on Dec. 20
MEXICAN PROSECUTOR: SHANQUELLA ROBINSON MURDER INVESTIGATION CONTINUES, POSSIBLE COMPLICATIONS DETERMINED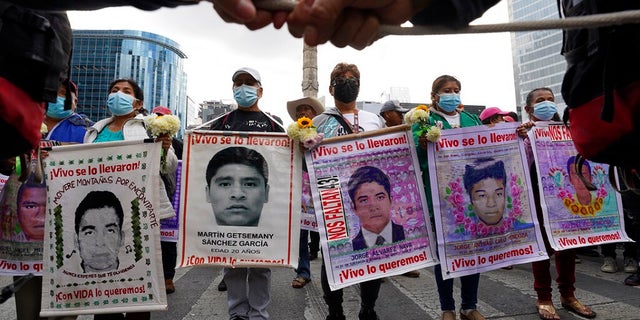 He was a police warden in Iguala, a town in Chilpancingo state where students at a rural teacher training college were being picked up by city police. Mexican authorities have suspected that corrupt police handed the students over to a drug gang, which killed them and burned their bodies.
Alejandro Encinas, the head of the government's truth commission, has called Tenescalco "one of the main perpetrators" of the crime.
He is charged with kidnapping and organized crime. The Mexican government had offered $500,000 for his arrest.
The killings of the students sparked international outrage and became an example of the endemic violence from brazen drug gangs and corruption across Mexico.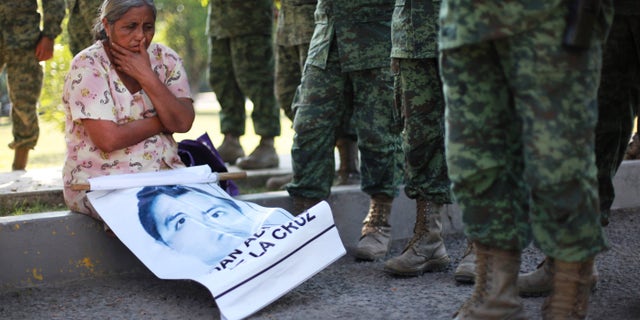 CLICK HERE TO GET THE FOX NEWS APP
The investigation led to the arrest of three soldiers, including a now-retired general who had been an army commander in the area at the time of the kidnappings. Then-US Attorney Jesús Murillo Karam was also accused of fabricating the government's original account based on torture and evidence tampering.
The Associated Press contributed to this report.