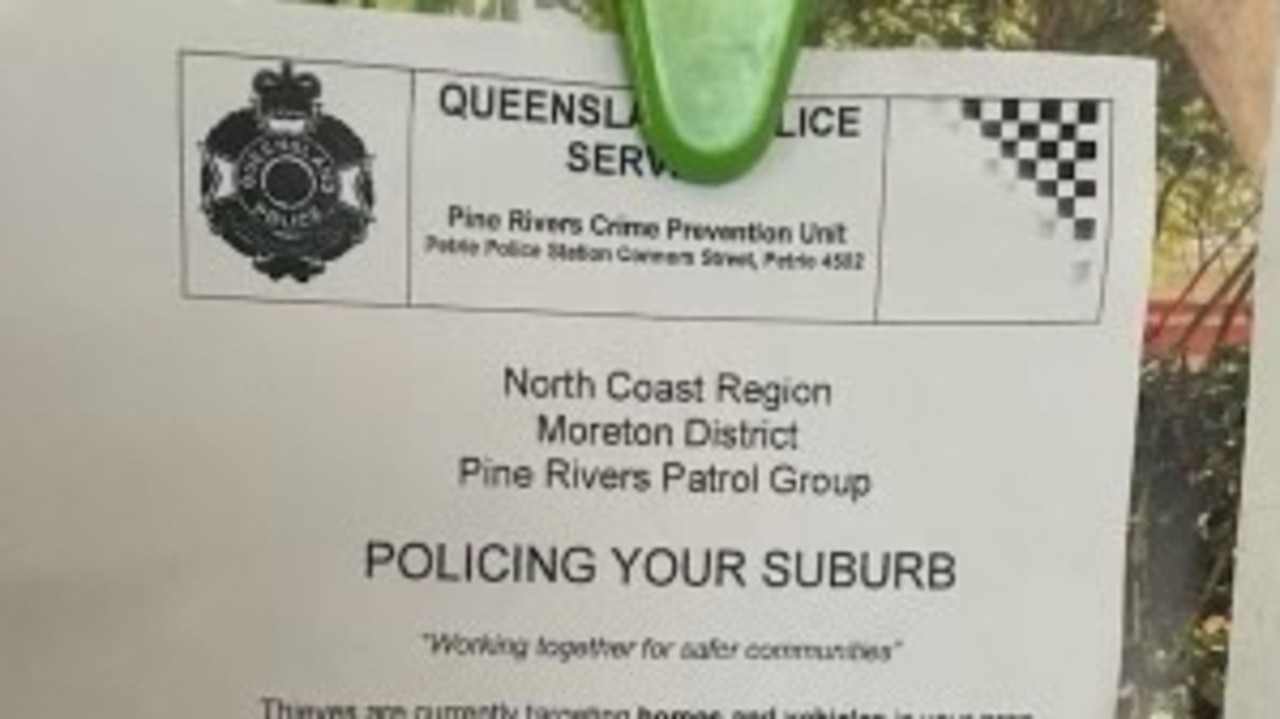 Residents of a suburb north of Brisbane have been warned of a rising number of thieves in their area, just weeks after a mother was allegedly stabbed to death by intruders.
Around 11.30pm on Boxing Day last year, Emma Lovell, a Queensland woman, died after allegedly being stabbed to death by two teenage intruders in her front yard after she and her husband defended their home in the North Lakes.
Two 17-year-old boys were charged with murder, attempted murder and trespassing.
In recent days, residents of North Lakes have received alerts from police alerting them to thieves in the area who are targeting homes and vehicles, looking for keys, license plates, laptops, wallets, purses and other items .
The Pine Rivers Crime Prevention Unit handout noted that the primary methods of entry for thieves were open or unlocked doors, windows, and garages, security bars, and unlocked vehicles.
"The police have increased patrols in your area," it says.
"Residents are encouraged to secure their homes and vehicles, record details of electronic devices and photograph jewelry.
"Report any suspicious people or vehicles seen near you to the police."
Anyone who notices anything unusual or has information about crime in the area is urged to call Crime Stoppers on 1800 333 000 or Police Link on 131 444.
Originally posted when Residents warned of home invasions following Emma Lovell's death