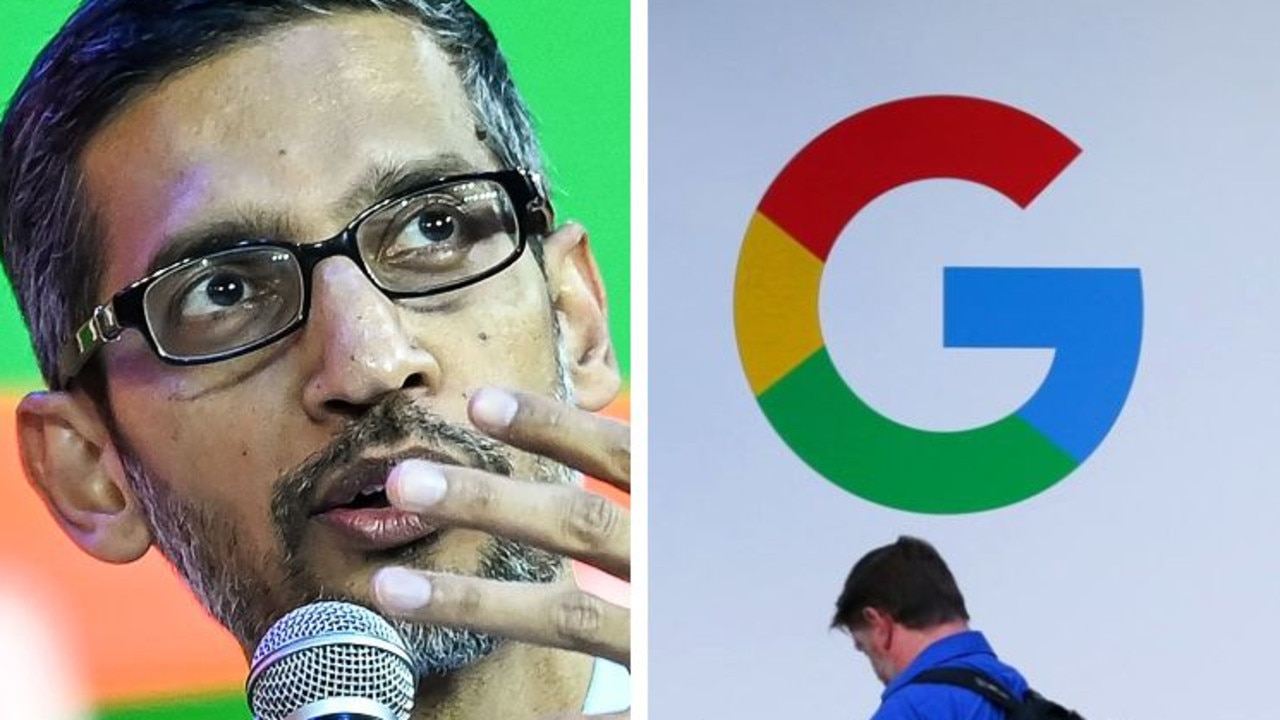 Google's parent company Alphabet is the youngest US technology giant to decide on a large-scale restructuring and announced that 12,000 jobs will be cut worldwide on Friday (local time).
Laid-off workers were reportedly notified by email, although in some cases they only knew they had been made redundant when they arrived at the workplace, where their access badges were refused.
"Launched Google employees were notified of their resignation via email overnight. Those who didn't check their email before going to work didn't realize they were fired until they tried to use their access badges," wrote a Twitter clarification on such reports early Saturday morning.
Alphabet CEO Sundar Pichai said the cuts were intended to correct recent "dramatic growth."
"In the last two years we have experienced periods of dramatic growth. To accommodate and drive that growth, we hired for a different economic reality than the one we face today," he said.
"We have conducted a rigorous review of all product areas and functions to ensure our people and roles align with our highest priorities as a company.
Mr Pichai said the workforce will be reduced by around 12,000 workers.
"The roles we're cutting reflect the outcome of that review," he said.
The cuts correspond to just over 6 percent of the 187,000 employees worldwide.
Mr Pichai said American employees have already been notified of the cuts, while cuts in other countries will take longer due to local labor laws.
"The fact that these changes will impact the lives of Googlers weighs heavily on me, and I take full responsibility for the decisions that have brought us here," he added.
Severance packages for US employees include at least 16 weeks of salary, their 2022 bonus, paid vacation and six months of health insurance.
Google is preparing for Bing threat
Mr Pichai said the cuts would "sharpen our focus on new priorities" and pointed to the need to invest even more in artificial intelligence.
"If we're limited in some areas, we can bet heavily on others," he said.
The world's dominant search engine, Google, was recently threatened by the emergence of ChatGPT, a Microsoft-powered chatbot capable of generating sophisticated, human-like content in a matter of seconds.
Microsoft has said the technology would be used to boost its search engine – Bing – a longtime rival of Google.
"(I am) optimistic about our ability to fulfill our mission, even on our toughest days," said Mr. Pichai.
Have big tech cuts paid off?
Alphabet shares rose 3.5 percent in electronic trading before the stock market opened on news of the cuts.
This mirrored the impact of the job cuts on other tech giants, with Meta's share price up 35% since it was announced on March 9.
Alphabet's layoffs come a day after Microsoft said it would cut its workforce by 10,000 in the coming months after Facebook owners Meta, Amazon and Twitter made similar cuts as the tech sector braces for an economic downturn.
The cuts followed a significant hiring frenzy during the coronavirus pandemic, as companies struggled to meet demand while people went online for work, school and entertainment.
Analysts attribute the sector's recent cuts to overspending and a failure to anticipate a slowdown on the horizon.
Daniel Ives of Wedbush Securities said the layoffs showed a long history of irresponsible spending in a sector basking in "hypergrowth".
"The reality is that tech stars have been overtaken at a pace that was unsustainable, and now darker macros are forcing these layoffs across tech," he explained.
Nearly 194,000 manufacturing workers have lost their jobs in the U.S. since the beginning of 2022, not counting those announced by Alphabet on Friday, according to tech website Layoffs.fyi.
Hewlett Packard and cloud-computing giant Salesforce also announced significant cuts this month as rampant inflation and rising interest rates have slowed growth.
– With AFP
Originally released as Brutal Discovery when Google's parent company Alphabet laid off 12,000 workers