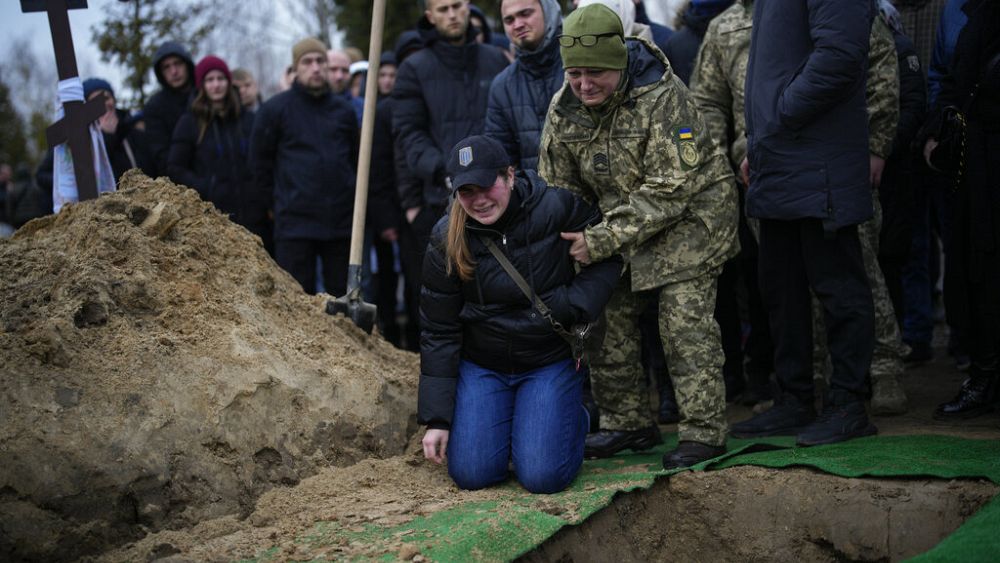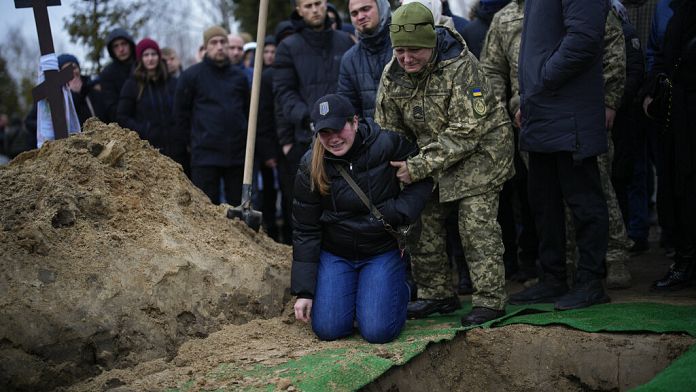 Russia claims it has gained ground in Ukraine
The Russian army said on Saturday it had been conducting "offensive operations" in the Zaporizhia region of southern Ukraine that allowed it to take "advantageous positions".
"As a result of the offensive operations, the units of the Eastern Military District took more advantageous lines and positions," the Russian Defense Ministry said in a statement.
It did not provide any further details.
Fighting in the Zaporizhia region intensified on Friday as Russian forces claimed to have captured a village in the region just 50 kilometers from the local capital.
The largest nuclear power plants in Europe are in the area, and the fighting there is raising fears of a possible catastrophe.
Yesterday, Ukraine's Energy Minister said the situation at the plant is dire due to the physical condition of Ukrainian personnel and the condition of their equipment.
Chechen fighters in Ukraine: Euronews report
A Euronews report examined the Chechen fighters who shed blood on both sides of the Ukraine war.
Those fighting alongside Ukrainian troops include Russian President Vladimir Putin's oldest and fiercest enemies, veterans of their homeland's separatist wars, and radical Islamists who have fought in Syria.
Meanwhile, Russia has used pro-Kremlin Chechens to discipline, and reportedly even execute, dissident soldiers and intimidate civilians in Ukraine.
Chechnya is a troubled part of southern Russia in the Caucasus region. After the dissolution of the USSR in 1991, its predominantly Muslim population attempted to secede and form their own state. This led to two terrible wars in the 1990s, which ended with Moscow gaining control of Chechnya.
Chechens fighting for Russia in Ukraine today, experts say, are the ones who allied with Moscow to crush their own people's rebellion during the Second Chechen War of 1999-2009.
But Jean-Francois Ratelle, an assistant professor at the University of Ottawa, was skeptical of its importance on the battlefield, comparing it to an expendable private army.
"These are not elite troops," he said. "They were most likely used as a grunt force… It's always easier for a Chechen to be killed in a war than for an ethnic Russian."
"They were treated like cannon fodder for a while."
Read the full report:
Kyiv pissed off that hesitation about tanks
Ukraine on Saturday lamented the "indecisiveness" of its western allies after they rejected their requests for heavy tanks.
The hesitation will lead to the deaths of more Ukrainians, an aide to the Ukrainian president claimed.
"The indecisiveness of these days is killing even more of our fellow citizens," Mykhaïlo Podoliak tweeted, urging Ukraine's allies to "think faster."
"They will help Ukraine with the necessary weapons anyway and realize that there is no other way to end the war," he said.
Germany received particular prominence after deciding not to supply Ukraine with Leopard 2 tanks, a position criticized by Ukrainian President Volodymyr Zelenskyy as his country faces another Russian offensive.
In rare public criticism, foreign ministers from the Baltic states on Saturday called on Berlin to "now deliver Leopard tanks to Ukraine."
Lithuania, Estonia and Latvia invoked Germany's "responsibility" as "Europe's leading power".
Zelenskyi said he regretted Germany's cautious stance on Friday night and said he was convinced "there was no other solution" for its western allies than to supply tanks to its army.
During a meeting at Ramstein Air Force Base in Germany on Friday, the fifty-odd countries represented did not agree to send heavy tanks to Kyiv, despite repeated pleas for the heavy weapons.
Russia claims the heavy tanks aren't changing anything on the ground, and Kremlin spokesman Dmitry Peskov said the West is clinging to the "illusion" of a possible Ukrainian victory.
However, many experts believe they would be a major asset for Kyiv in eastern Ukraine, where Russia is returning to the offensive this fall after severe setbacks.
The US describes Wagner as a criminal organization
Washington on Saturday labeled Russian paramilitary group Wagner an international criminal organization and condemned its abuses in Ukraine, the purchase of North Korean weapons and the massive recruitment of prisoners.
"Wagner is a criminal organization that commits massive atrocities and human rights abuses," White House National Security Council spokesman John Kirby told reporters.
"The Wagner group currently has about 50,000 people deployed in Ukraine, including 10,000 mercenaries and 40,000 prisoners," he said, adding that their "recruitment methods" caused "reservations" in the Russian defense ministry.
The announcement could lead to sanctions against the mercenary force, which also operates in Africa.
Wagner is led by Yevgeny Prigozhin, a 61-year-old Russian businessman who was once Putin's boss. It was very active in the bitter struggle to take Bakhmut in eastern Ukraine.
"We will work tirelessly to identify, uncover, and target everyone who supports Wagner," Kirby said.
According to Washington, the group is gaining power and is now competing with Russian forces.
"We have intelligence that tensions between Wagner and the Department of Defense are escalating," he said.
"Wagner is emerging as a powerhouse that competes with the Russian army and other Russian ministries," the US official said, claiming that Prigozhin "represents" his own interests in Ukraine.
"Wagner makes military decisions on the overall basis of what will win him favor…especially in relation to the public," he added.
The Kremlin has denied there are tensions between the Russian army and the paramilitary group, and Kremlin spokesman Dmitry Peskov called the allegations "manipulation."
The Wagner Group, formed in 2014, has recruited thousands of prisoners to fight in Ukraine in exchange for reduced sentences.
Air defense exercises in Moscow
Russia announced on Saturday that it had been conducting air defense drills around Moscow in preparation for possible "airstrikes" on its critical infrastructure.
In a press release, Russia's Defense Ministry said the drills were designed to "defuse airstrikes on key military, industrial and administrative infrastructure."
Social media posts on Friday said air defense systems had been installed at several locations in the Russian capital, including above the country's defense ministry.
Russian officials did not initially comment on the reports, as weapons resembling a Pantsir-S1 mobile anti-aircraft system were spotted on the roof of a building in central Moscow, about 2 kilometers east of the Kremlin.
Reports earlier in the week said mobile surface-to-air missile batteries were seen near the vast Losiny Ostrov forest park on Moscow's northern border and at another building in the capital.
Since Russia deployed troops to Ukraine nearly 11 months ago, it has been hit by multiple drone strikes or attempted strikes deep within its territory.
In December, a drone strike killed three people at a military airfield about 600 kilometers from the Ukrainian border.
Explosive drones also hit the headquarters of the Russian Black Sea Fleet in Russia-annexed Crimea.
While the US and other NATO members have provided billions of dollars worth of military aid to Ukraine, Washington claims it will not send weapons that could be used for attacks inside Russia.