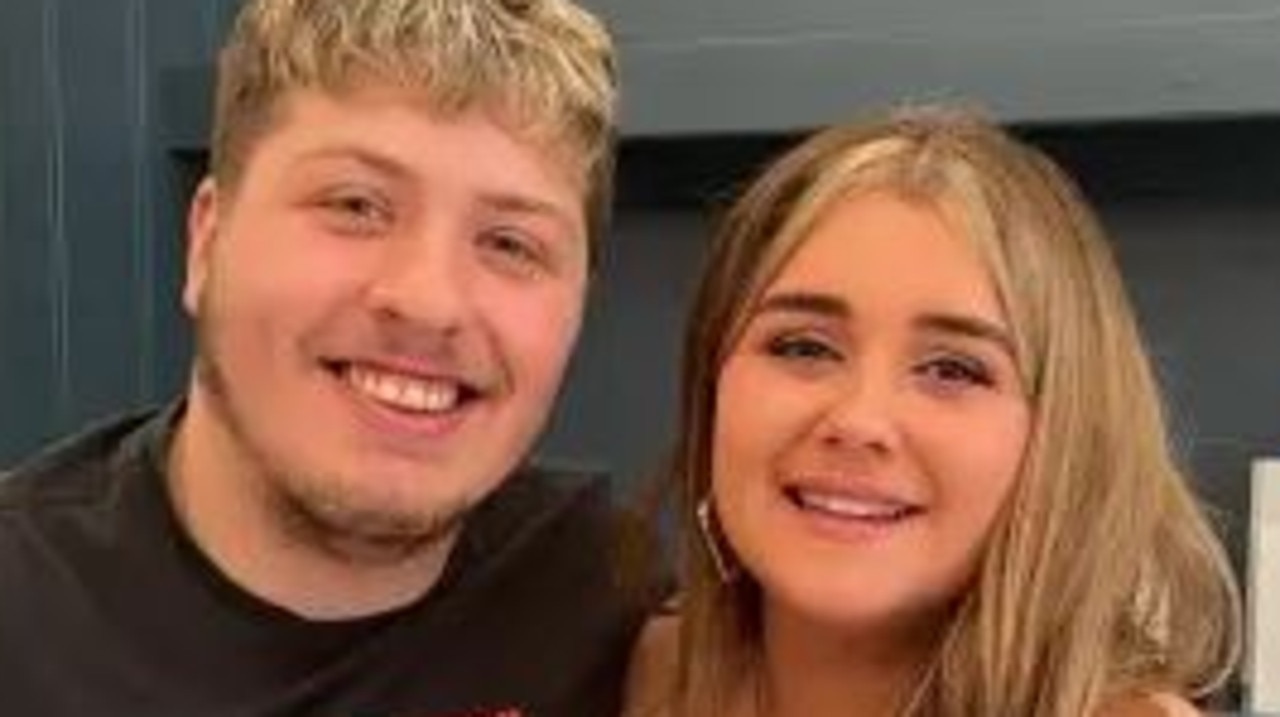 A bride-to-be has tragically died after using the wrong spoon to stir her tea just days after her engagement.
Jess Prinsloo, 24, is said to have died of complications from her acute milk allergy while on a romantic holiday in South Africa with partner Craig McKinnon, also 24. The sun reports.
Craig proposed to her on December 27 at God's Window viewpoint in Mpumalanga, South Africa.
The marketing director from Salisbury, Wiltshire in the UK said yes and the couple celebrated a few days before traveling to her mother's home in Johannesburg on December 30.
She was exposed to milk and suffered anaphylaxis, an allergic reaction that causes her throat to close up and sadly Jess died in hospital the next day.
"It's difficult to find clarity today, the worst day of my life," Craig wrote in a heartbreaking post on social media.
"But one point I've never been clearer about, the 3+ years I've had with my Jess are irreplaceable and I wouldn't trade them for anyone else in the world for 60 years.
"I'm devastated and in pain like never before, but anyone who's spent time in her company knows what I mean when I say I've been blessed to call her my fiancee [for] the greatest three days of my life."
The couple met in college in 2019 and moved in together in 2021.
While Jess had many family members in South Africa, she had not returned for six years and Craig said he knew there was no better place to propose.
"The look on her face … it meant everything," he told them mirror.
Thrilled by the proposal, Jess updated her social media accounts with the news that same day and was inundated with messages from friends and family.
The next update on her Facebook page was the horrific news that she was in "critical condition" in hospital.
Craig said Jess has always been careful about her condition, but her allergy medication reportedly didn't work during her reaction.
"When Jess died, a part of me died too — but there's no one to blame for her death," he said.
He was woken up by her brother Darren, who told him she had a particularly bad reaction after her allergy medication "didn't have the effect it normally has".
She was hospitalized, but despite the efforts of the doctors, they could not save her life.
Jess has had an allergic reaction since she was nine months old and had to be resuscitated after being exposed to dairy in a curry when she was 18.
"Another time she ordered a vegan, non-dairy dessert and she needed antihistamines, an EpiPen and a hospital stay. I haven't eaten dairy in about three years because it just wasn't worth the risk," Craig said.
After her death, Craig was billed £3700 (AUD6584) for medical bills and a further £1200 (AUD2132) for coroner's fees.
Craig and Jess' family have set up a GoFundMe page to help cover costs and funeral expenses.
This article originally appeared on The Sun and is reproduced with permission.
Originally posted as Bride-to-be killed after using the wrong spoon to stir the tea