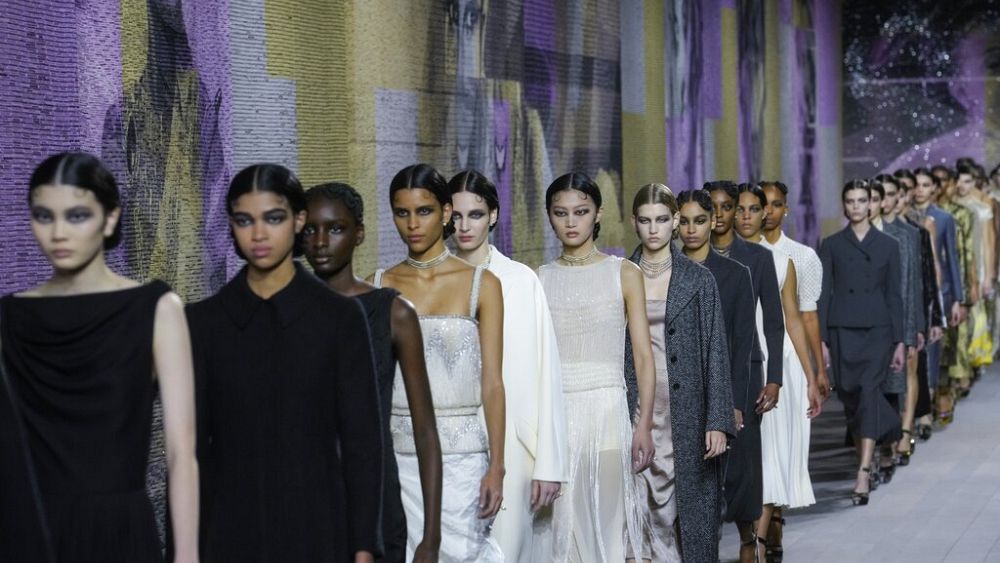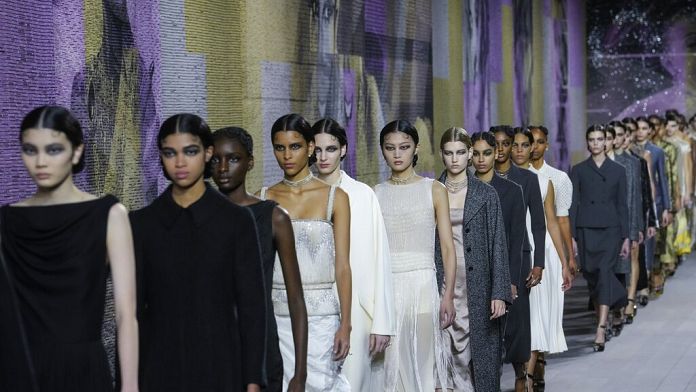 Dior's inspiration for the spring/summer 2023 haute couture collection once conquered the stage of smoky jazz clubs – often clad in silk and sequins.
Josephine Baker and the best of the Roaring Twenties are the focus of the luxury label's latest designs, presented during Paris Fashion Week.
The American-born French dancer, singer and actress pushed boundaries with her performances in the '30s, often scoffing at colonialism. She was also the first black woman to star in a major motion picture.
At the Musée Rodin Chiuri, Dior womenswear designer Maria Grazia unveiled a fashion story inspired by legends on Monday.
For this collection, she skipped Baker's iconic stage looks and instead took inspiration from her equally fabulous off-stage dresses. She especially loves suits and lingerie.
"[Josephine Baker] Immediately made very precise decisions, very haute couture, where there were very modern cuts, but also pleated skirts with sweaters," said Chiuri.
"It was also incredible to see her in uniform because she was a woman who was part of the French resistance who had also fought for human rights. So I think she had an incredible awareness of what she could do with her fame."
Dior's collection was complemented by artworks by American visual artist Mickalene Thomas. Larger than life portraits of black and multiracial women, including Eartha Kitt and Naomi Sims, lined the runway.
As a tribute to breaking racial barriers, Josephine Baker paved the way for these women and others.
The set is currently open to the public at the Musée Rodin until Sunday.
Watch the Euronews report in the video above for more information.