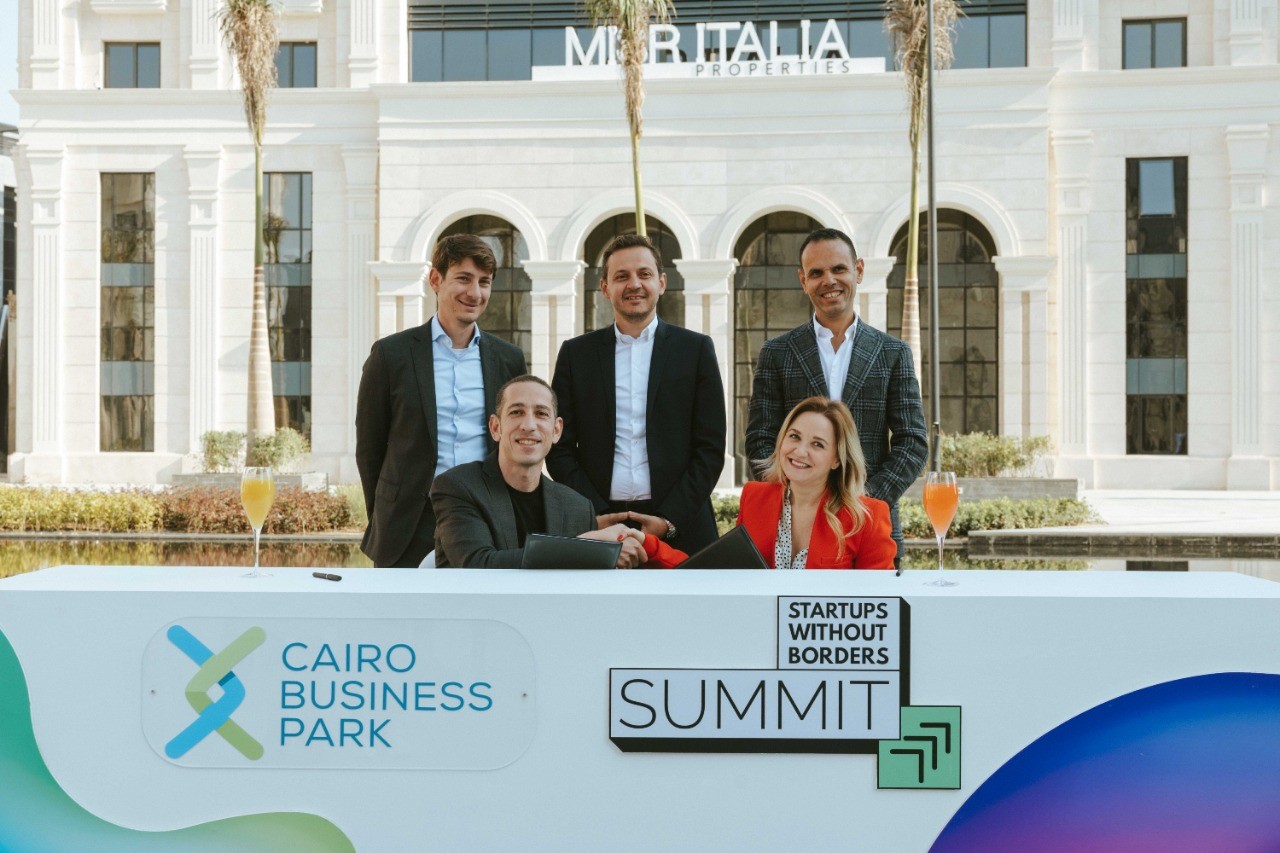 Cairo Business Park is hosting the fourth edition of the Startups Without Borders Summit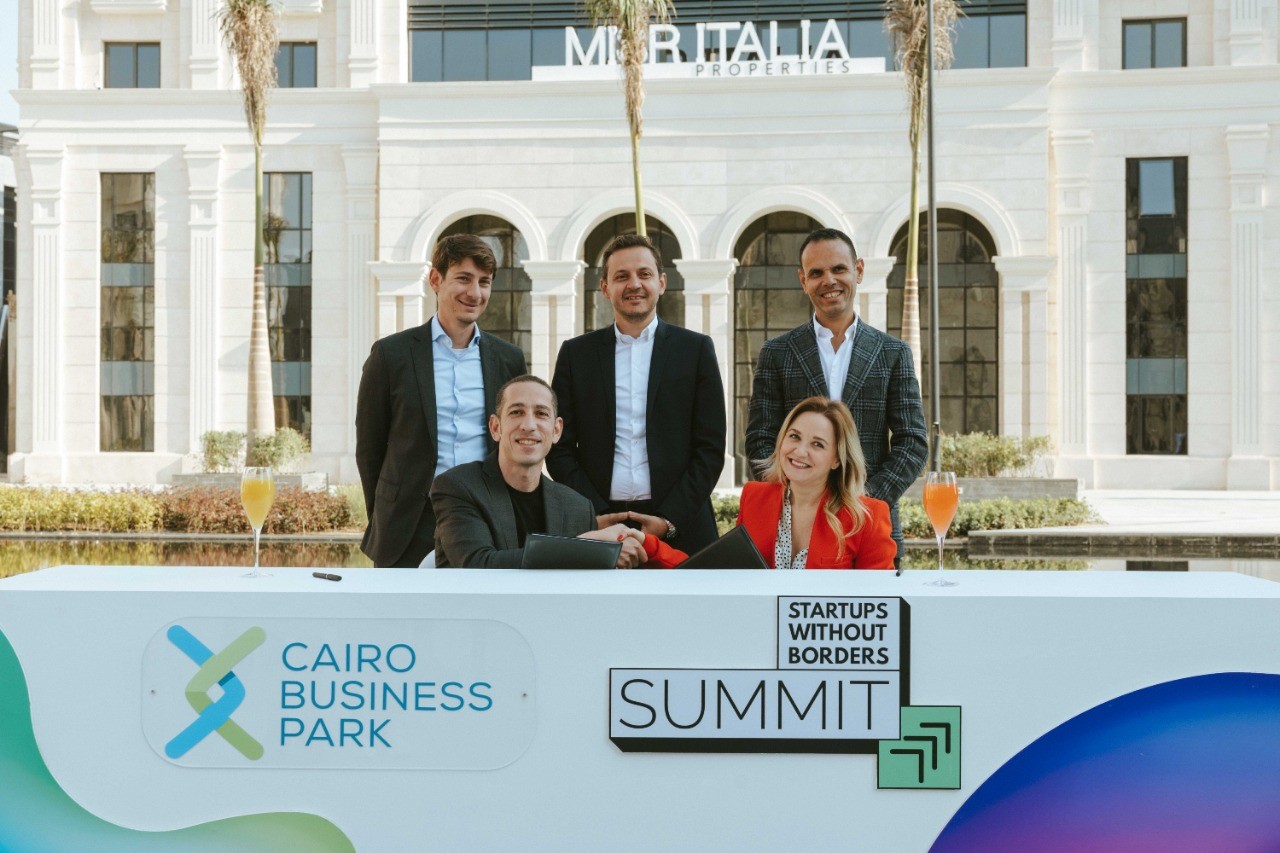 Misr Italia Properties (MIP) and Startups Without Borders announced a strategic partnership that will see Cairo Business Park as the official sponsor and host of the fourth edition of the Startups Without Borders Summit on February 10th and 11th.
Under the motto "Go Borderless", the summit will feature speakers from various sectors and organizations including Google EMEA, Techstars MENA, VISA, META, along with a number of startups from Lebanon, Tunisia, Italy, Qatar and Iraq. Leading international VCS, incubators and accelerators will also be present.
In the presence of Engineers Mohamed Hany El Assal and Mohamed Khaled El Assal, CEOs and Managing Directors of Misr Italia Properties, and Mr. Karim El Assal, CEO of Misr Italia Properties, along with members of the Board of Directors, the agreement to host the Summit was signed at Cairo Business Park by Mr. Sherif Saleh, Co-CEO of Misr Italia Properties and Ms. Valentina Primo, Founder and CEO of Startups Without Borders.
"We are delighted to announce Cairo Business Park's latest partnership, which emerges from our vision to support innovation and entrepreneurship, which is in line with the company's overall strategy to recognize youth as the main engine for change in society support," Saleh said in a statement.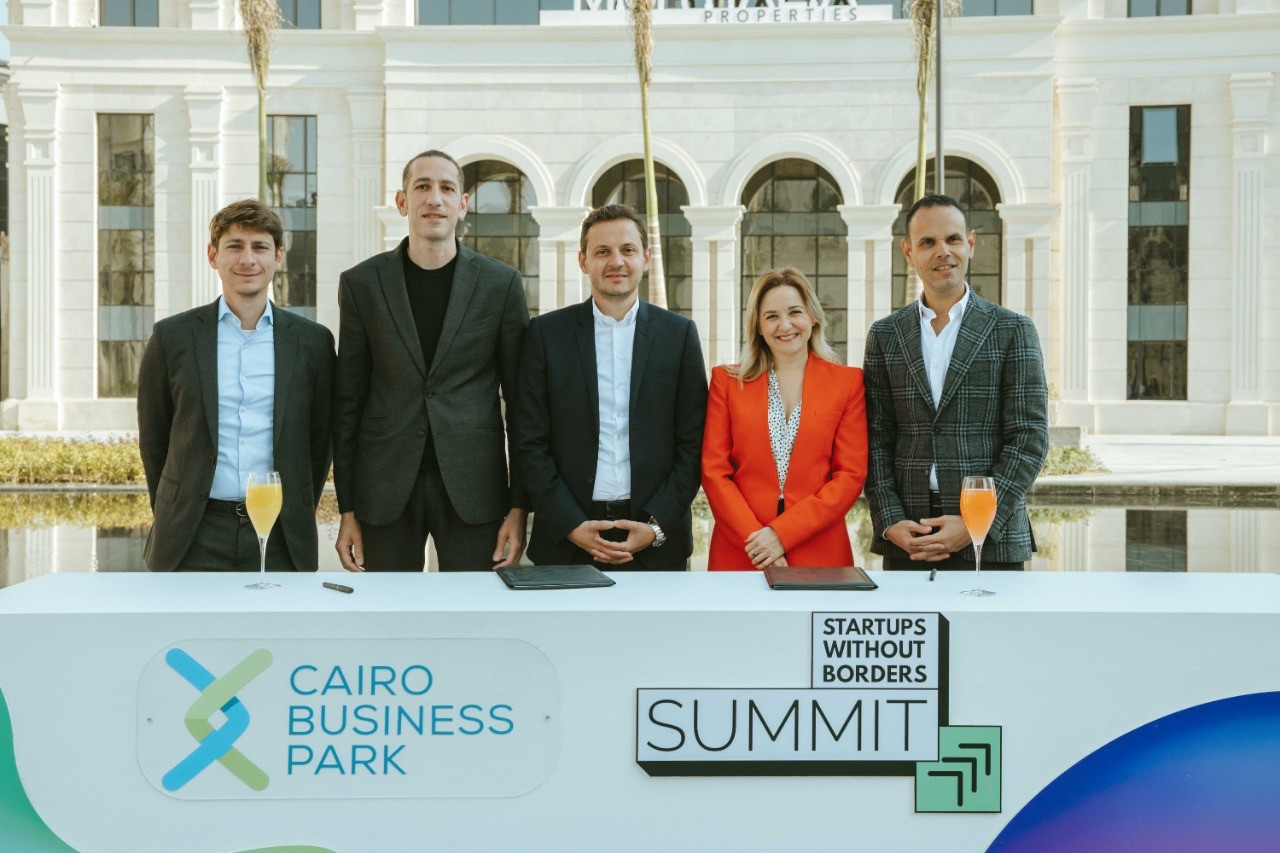 Startups Without Borders builds world-class entrepreneurship events, training programs, and media products that focus on diversity. The summit features two international competitions, including the $1 million Startup World Cup and the Italian startup competition We Make Future, along with over 80 workshops and sessions with industry leaders and experts in the startup field, including Ayman Ashour, Muhammad Abu Al-Naga, Ahmed El-Alfi and Tarek El Kadi.
One-on-one meetings between startups and VCs such as Falak Startup, AUC Angels, 500 Startup, ABAN, Plug & Play, Silicon Badia, Sawari Ventures and others will also take place at the summit.
Saleh added, "Hosting the 4th edition of Startups Without Borders reaffirms MIP's commitment to developing a hub for organizations that empower entrepreneurs by creating experiences that enable industry players to unleash their potential, a consistent and… enables concrete support for entrepreneurs."
"We have been working to develop a model that will become the beating heart of entrepreneurship in New Cairo, to empower sustainable growth and foster an innovative business environment that offers a range of best-in-class intelligent solutions."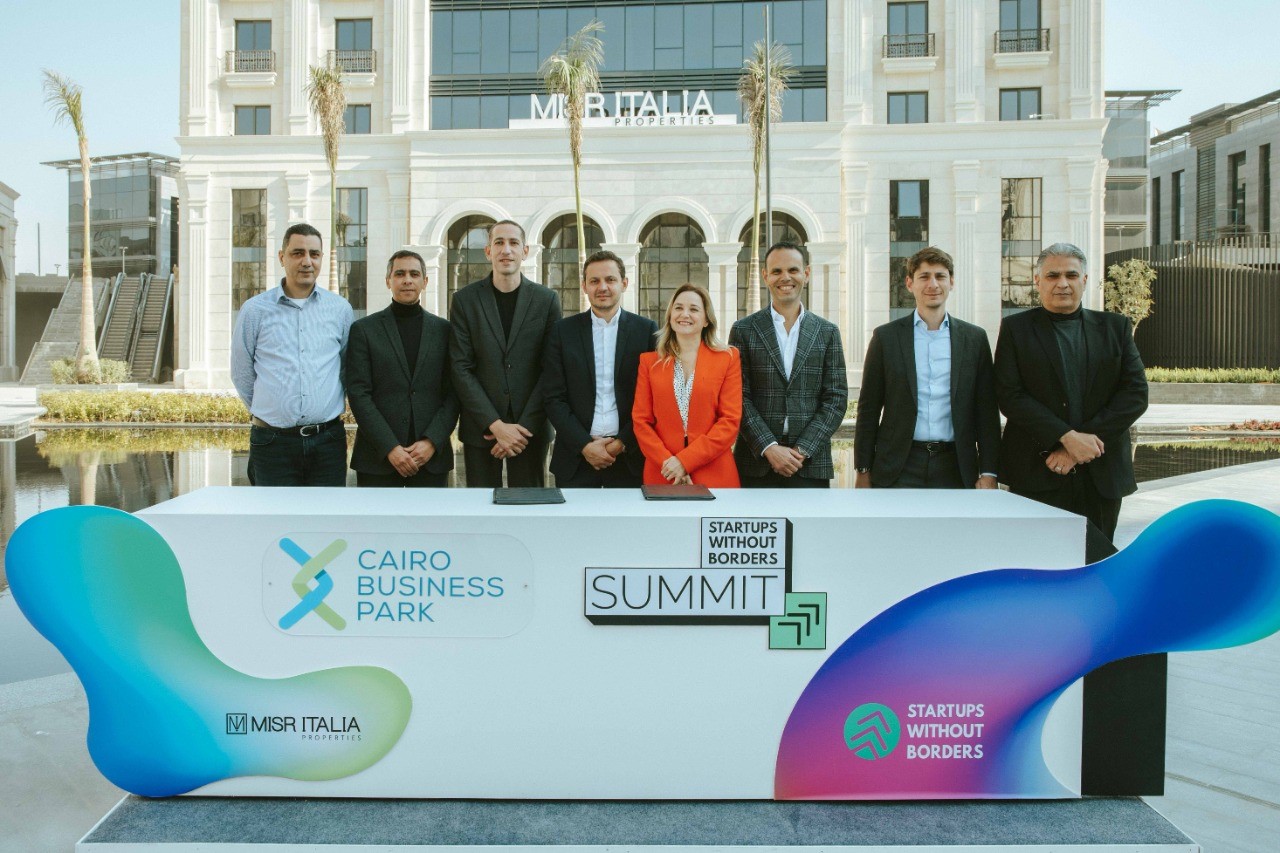 From here, Valentina Primo, founder and CEO of Startups Without Borders, said the summit is part of her mission to empower entrepreneurs.
"Over the past five years, we have made it our mission to build a transnational ecosystem for entrepreneurs, no matter where they come from," said Primo.
"We aim to build a startup ecosystem where refugees, migrants and local entrepreneurs can thrive, driven by the firm belief that talent has no passport. We couldn't be happier about this partnership, a living testament to our collective efforts to build a supportive ecosystem where founders of diverse backgrounds, nationalities and cultures can realize their entrepreneurial ambitions and thrive."
Register for the fourth edition of the Startups Without Borders Summit by clicking here.
---
Subscribe to our newsletter
---