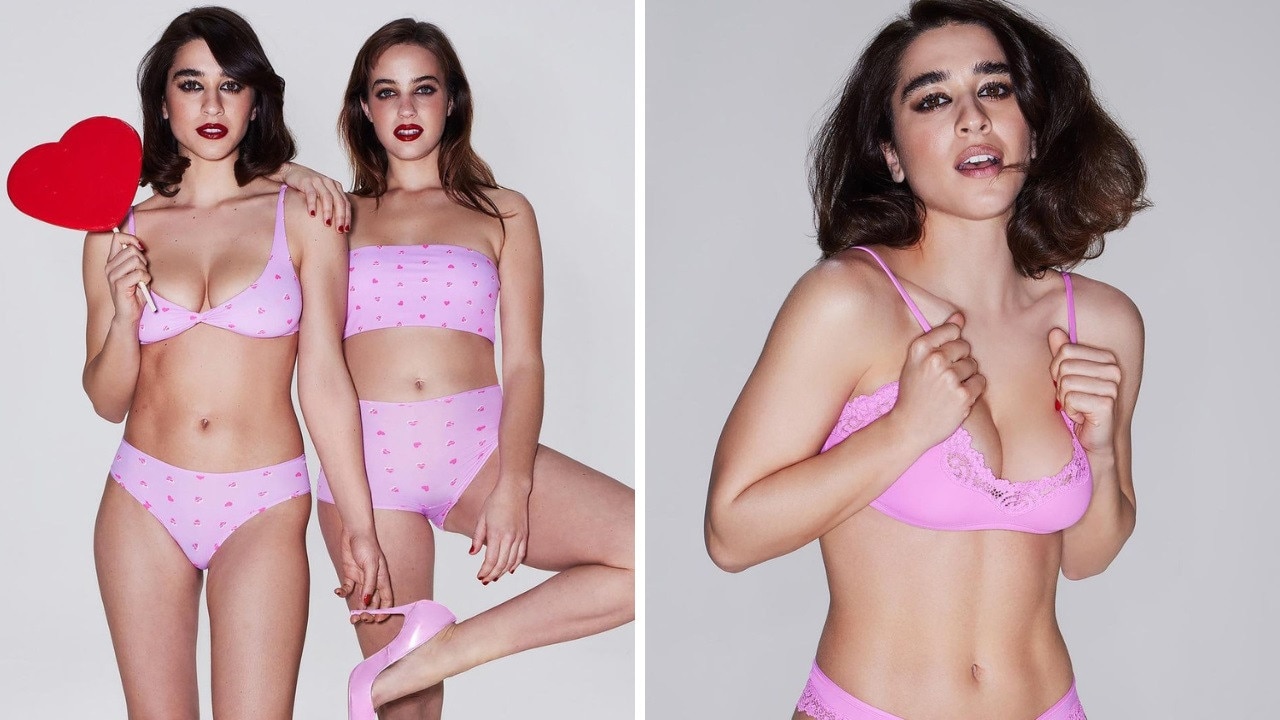 Kim Kardashian is still not over "The White Lotus" either.
On Monday, the Skims founder took to Instagram to announce her brand's Valentine's Day 2023 collection with a campaign starring none other than Simona Tabasco and Beatrice Grannò (aka Lucia and Mia in The White Lotus).
It's the first global campaign for the stars, who played sly escorts on the second season of the HBO show.
Their scheming characters wreaked havoc as they seduced and betrayed guests at the fictional Sicily resort.
Kim is clearly a fan.
"I saw the White Lotus and I had to have my girls," Kim captioned a carousel of steamy shots with the breakout duo, who have also been friends in real life for over a decade.
"It's so rewarding to appear with Beatrice in a global fashion campaign that celebrates friendship, women and feeling empowered and sexy in your own body," Tabasco said
"I had so much fun photographing Skim's Valentine's campaign!" said Granno.
"Having the opportunity to work with my friend Simona and experience our first global fashion campaign together is very special."
Kim's post went viral immediately, garnering more than 2 million likes in just two days.
The campaign is the latest in a series of star-studded ads by Skims, which previously included everyone from Heidi Klum to Brooke Shields.
And while it may be the first time Kardashian has turned her favorite TV show into a campaign, "The White Lotus" is far from the first popular series she's hit play on; She previously declared her love for "Bridgerton" and even asked to attend one of the show's fittings.
Instead of Regency-era corsets, she clearly has her own sexy styles for this Valentine's Day.
Released Thursday, just in time for Lovers' Holiday, the limited edition collection features everything from super sexy lingerie to heart-print pajamas to celebrate Valentine's Day (or Galentine) in style.
And while you probably wouldn't want to gift your loved one a stay at a White Lotus, there are plenty of gift-ready styles and sets in the line, including the Fits Everybody Skimpy Scoop Bralette Pack and the Fits Everybody Bandeau Pack, which the actresses modeled.
If you've been 'hearting' the viral Skims slip dress for a while, the new drop might also be the perfect time to try it in a soft pink hue or add some lace to the look with the Fits Everybody Lace Slip Dress.
This story is published by Page Six and reproduced with permission.
Originally released as White Lotus stars in lingerie for Skim's Valentine's Day campaign