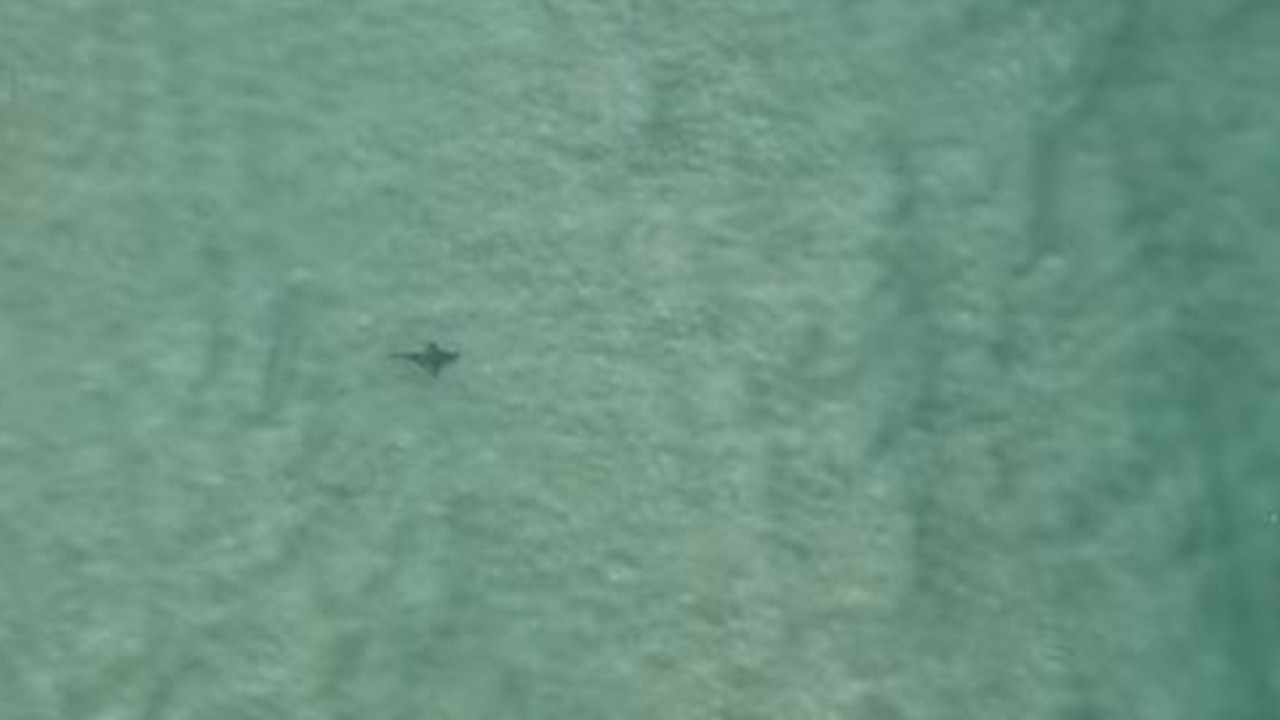 Swimmers were forced to flee the water at a popular Queensland beach when lifeguards spotted a shark 200m from the flags.
Hundreds were enjoying the sunshine on Burleigh Heads beach on the Australian bank holiday when they were startled by the whistling shark siren.
Lifeguards warned swimmers at around 8.45am over the PA system that a shark had been sighted within 200m of the red and yellow flags.
Dramatic time-lapse footage posted by Nine News shows the moment swimmers and surfers rushed out of the water after the warning was issued.
The four-foot-long creature is believed to have been lured onto the beach by the smell of a decomposing loggerhead turtle on the shore.
"The wave runner and rubber duck chased him back and we dealt with the dead turtle in the sand so hopefully that keeps the shark away," Paul Revitt, captain of Burleigh's SLSC patrols, told the Gold Coast Bulletin.
Another shark was spotted off Burleigh Beach by lifeguard Kasey Hatton, who posted drone footage to his Instagram on Tuesday.
A shark swims relaxed just meters away from surfers.
Originally posted when the Queensland beach was evacuated when a shark was sighted 200m from flags